13 brilliant Rice Krispie sculptures
Rice Krispie treats have always delighted the mouth, but now, thanks to New York-based breakfast cereal sculptor "Mister Krisp" -- who helped us out on the most important taste test of all time -- they can also delight the mind. Krisp, who's actually a Miss, pushes marshmallow-mortared boundaries with exquisite recreations of objects, animals, and foods from pizza to a full Thanksgiving dinner. She's a gun for hire (you can put in for custom orders here), so to get inspiration, check out these samples of her work.
Mister Krisp
Your cereal probably never dreamed it would one day take a vacation to an all-inclusive island resort where fun is mandatory and tops are optional.
Mr. Krisp
Happy to finally be associated with a food that isn't pizza.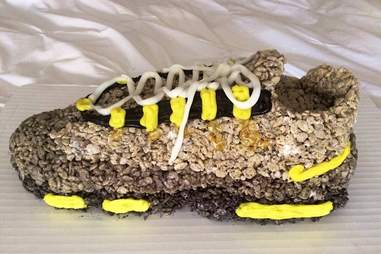 Mr. Krisp
Try to sell this Air Max '98 on eBay with a tiny footnote that reads *Not liable if shoe is edible.
Mr. Krisp
It's ironic that the animal that chewed up your Hoth Edition Han Solo action figure is now available to be eaten for dessert.
Mr. Krisp
Mr. Krisp
And you thought Chester Cheetah couldn't get any cooler.
Mr. Krisp
Eating this will not make you pleasingly aerodynamic.
Mr. Krisp
Since 1943, New York Fashion Week has been missing one key ingredient: marshmallow.
Mr. Krisp
Armin Van Breakfast Cereal.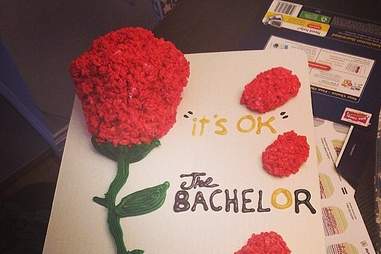 Mr. Krisp
This would totally wreck Sean Lowe's abs.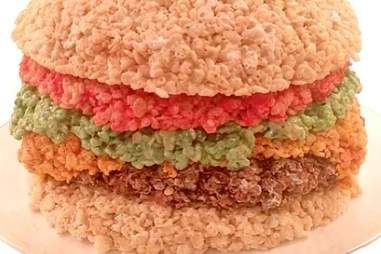 Mr. Krisp
It's probably better for you than the real thing.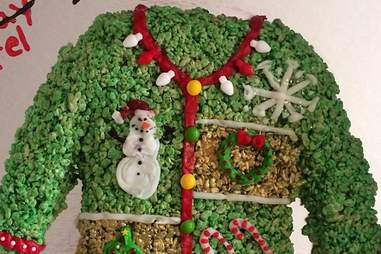 Mr. Krisp
Isn't it funny how "Ugly Sweater Party" could be taken to mean a bunch of fat guys standing around perspiring? Anyway, this is the other kind of ugly sweater, and it looks amazing.