These days you can wrap basically anything in a tortilla and call it a taco. Further proof: the Austin Food & Wine Festival's Rock Your Taco competition, where big-name chefs squared off to create the type of genre-bending and downright weird tortilla'd creations that would send most traditionalists running for the border. The best in show were judged by a celebrity foodie panel featuring the likes of Andrew Zimmern and Gail Simmons. They crowned Tim Love the champion, but for our money, here are the 11 sexiest.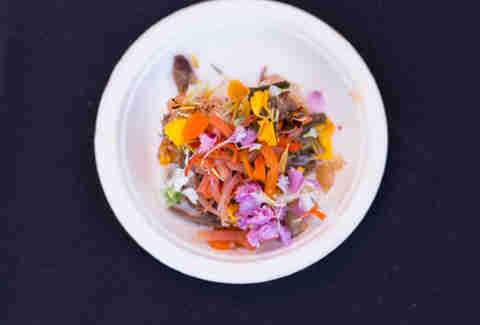 Judges' champ: Fried beef tendon, pickled veggies, avocado crema
Tim Love, Lonesome Dove (Fort Worth)
Runner-up: Indian-style puffy taco
Chris Shepherd, Underbelly (Houston)
Tlacoyo de lengue de ternera taco
Paul Qui, qui (Austin)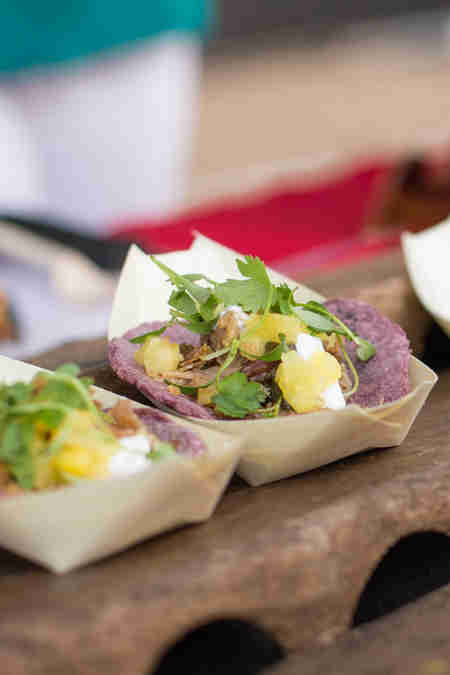 Duck confit, duck fat tortilla, bacon, jalapeño coulis, crema
Jason Dady, Tre Trattoria (San Antonio)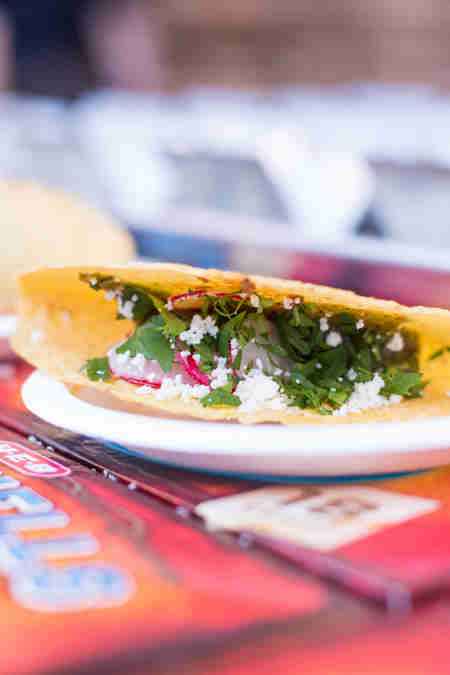 Lamb chili hard-shell taco
Jamie Bissonnette & Ken Oringer, Toro (Boston and New York City)
Applewood-smoked masu, white corn, green curry, tom kha, honeydew
Tyson Cole, Uchi (Austin, Houston, Dallas)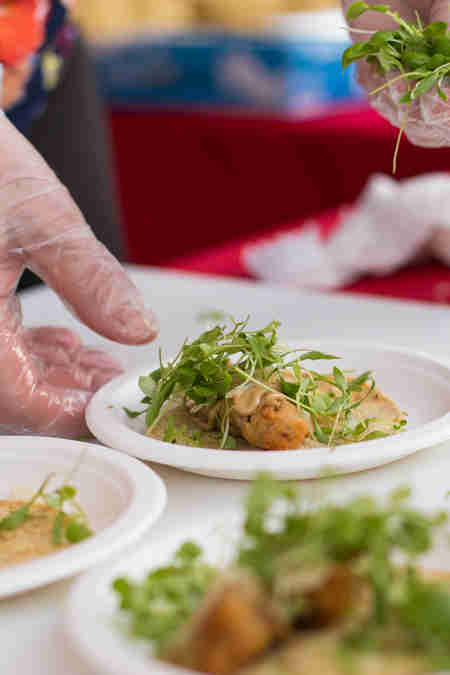 Mushroom polenta, black garlic aioli, Parmigiano-Reggiano
Tony Mantuano, Spiaggia (Chicago)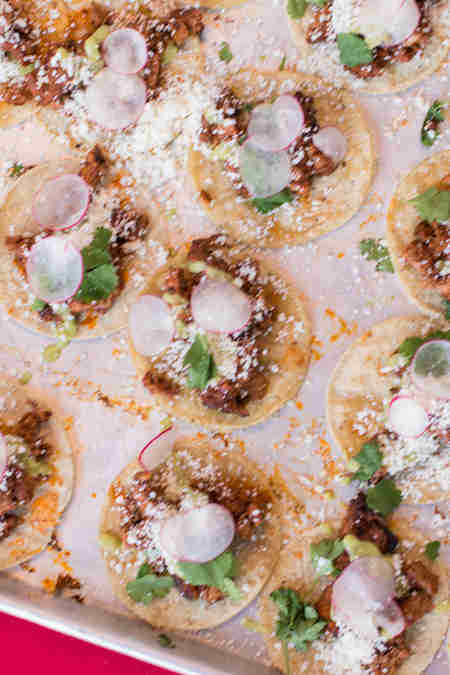 Grilled pork adobo with guacamolito
Levon Wallace, Cochon Butcher (Nashville)
Braised lamb, cotija, fava, ramp salsa, white corn tortilla
Hugh Acheson, Empire State South (Atlanta)
Crispy octopus, jicama, radish, pickled chiles, achiote
Antonia Lofaso, Black Market (Studio City, CA)
Dan Gentile is a staff writer on Thrillist's National Food and Drink team. He rocks his taco with one of the million hot sauces in his refrigerator. Follow him to choices, choices, choices at @Dannosphere.