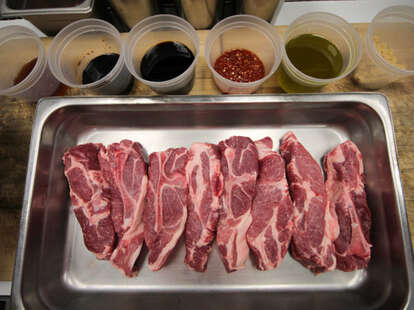 Recipe by Mat Clouser, chef, Swift's Attic
Here's what you need:
5lbs of semi-boneless country-style pork ribs (ask your butcher)
1 1/2 cups olive oil
1/2 cup Worcestershire sauce
1/2 cup balsamic vinegar
1 cup soy sauce
1/2 cup brown sugar
1/2 cup sambal paste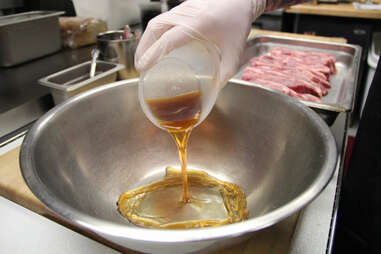 Start with olive oil (optional: wear sexy gloves).
Combine soy sauce, balsamic, Worcestershire, sambal chili paste, and brown sugar, then whisk thoroughly.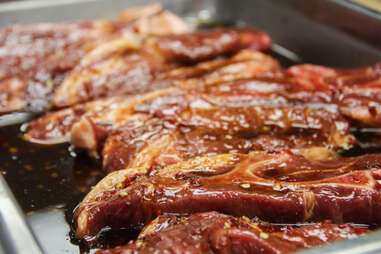 Let stand in refrigerator 4-24 hours.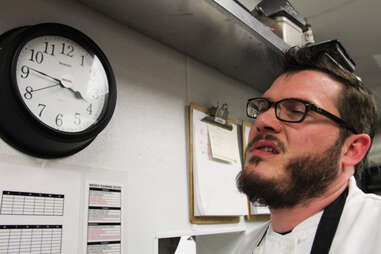 Wait patiently by a clock.
If you cut corners on the marinating time, add a little salt.
Give them an hour or two to sit, then introduce them to your grill.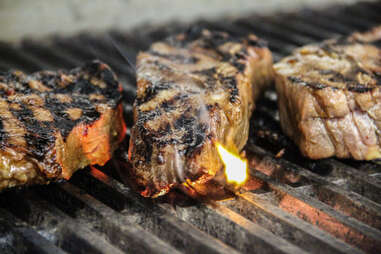 Medium heat, 5-7 minutes per side.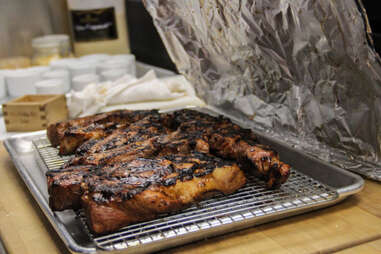 Perhaps the only way to screw this whole thing up is to eat them straight off the grill. Or while sitting on the grill. Or raw. Actually, there are a lot of ways to screw this whole thing up.
Avoid the first by letting 'em rest covered for a few minutes, then either serve them sliced...
... or as full-on steaks. Pro tip: serve them as full-on steaks.