While today's supermarket landscape is generally dominated by chains like Albertsons, Walmart, and Kroger, it wasn't always this way. Once upon a time, a grocery store could be owned by just one or two people (usually people named "mom and pop"), and could survive without being a billion-dollar conglomerate.
In the interest of forcing some poor teenager to clean up our tears on aisle six, we tasked our writers to wax nostalgic about the great regional grocery chains of yore. Some have since gone to the big can return in the sky. But most some still exist as they always have, as if suspended in the discount jell-o mold of time. Read on our shameless nostalgia, and share yours in the comments aisle.

1 location in San Francisco, CA
"Take one look at Cal-Mart on California Street's old-school, since-1952 signage and you know those walls have stories. For many years, I lived six blocks away, and as part of my weekly ritual would walk there and get everything I ever needed, plus at least four things I didn't. Aside from the daily necessities a grocery store needs to have, Cal-Mart had other secret shops inside, which actually aren't even affiliated with the store, but just live in the space. Antonelli's butcher shop, for instance, is fantastic and right inside their doors. As is a Sweet Things bakery.
"Their own deli is formidable enough (get the sliced buffalo-chicken with everything on a Dutch crunch roll), but what really makes them good is the insane cultural mishmash of foods they're constantly introducing (especially Asian goods), on top of the best produce outside of the farmer's markets in the city. On special occasions, my mother-in-law still drives out from Marin to get her groceries and roasted chickens from Cal-Mart, something she's been doing for 40 years. And I've started doing the same thing." -- Kevin Alexander, national writer at large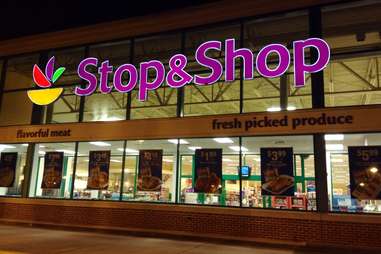 400+ stores in MA, CT, RI, NY, NJ
"So, I grew up in two distinctly different parts of New England -- Northern Connecticut and Western Mass. Both places were pretty different, as far as the kinds of people who lived there: Connecticut is home to stuffy upper-crust folks while western Massachusetts is a bit more laid back and fun. Both towns, however, have a Stop & Shop. It's the place where anybody and everybody shops, regardless of their background. For a long time, I didn't know Stop & Shop was regional, because I assumed everybody in the country went there. They just have everything you could ever want. Huge bakery, sparkling-clean deli, books, cheese, cereal, fruits, vegetables, and alcohol (except on Sunday in CT). I remember always seeing someone I knew in the aisles, and every one of my friends took a turn working there. In fact, some of the kids from my high school still work there... which is fine." -- Jeremy Glass, staff writer
Bankrupt; previously operated in NY, NJ, CT, PA, DE, MD
"No Frills is such a strange name for a supermarket's generic brand. It's admitting up front that it's going to suck -- it's saying, 'This is going to be the worst version of the brands you so desperately covet but can't afford!' Growing up in Delaware, a Pathmark was close by to my house, and it's where my family bought most of our basic household supplies. It was one of the few supermarket games in town.
"When you're a kid, even a trip to the supermarket seems like a huge deal, and Pathmark was aisle after aisle of magical food I couldn't eat because my family ate super healthy. Occasionally some sugary cereal would make its way into the house, and it always came from Pathmark.
"But back to the No Frills business at hand; I remember constantly having a cold growing up, and having to use the No Frills tissues was torture. It was like blowing your nose into sandpaper that broke apart the instant you put it up to your face. Still not sure how that's even possible. I remember my nose looking constantly inflamed in middle school thanks to all the No Frills action, which probably didn't help my popularity. No Frills also made cereal. I never ate it, but I imagine it's like eating sandpaper." -- Lee Breslouer, senior writer
30+ stores in Long Island, NY
"King Kullen markets itself as 'America's first supermarket,' and while I can't speak to the veracity of that claim, I can definitely say it was my first supermarket. I have fond memories of visiting the Northern Boulevard location near my parents' house in Queens, gazing with wide-eyed wonder at the live lobsters in the seafood section while my brother jammed coffee beans up his nose in an attempt to smell them better. These were simpler times, before the King Kullen turned into a Pathmark, which eventually morphed into a ShopRite, and ultimately became a Food Bazaar. It's not as regal as it once was, but the seafood section's still totally entertaining." -- Gianni Jaccoma, editor
15+ stores in OH, IL
"When I was growing up, my parents made me go to church. Usually, I goofed around during Sunday school, and when I got old enough, I dozed off during the sermon.
"But as part of the Sunday tradition, my dad would drive us to the grocery store afterward to shop a bit and buy lunch. Typically, we went to Finest, a now-defunct grocery chain. But on occasion, we'd stop at Heinen's, which was about 5 minutes further from my house, but closer to our church. Heinen's always seemed more expensive -- but also somehow classier. Going there felt like a treat.
"My brother was really into eating salads, so we'd go hog-wild on the salad bar and fill up one of those flimsy plastic triptych containers each. Whatever ended up in the two smaller sections had to be good -- like artichoke hearts, or something we didn't keep in the fridge at home. That's kinda Heinen's in a nutshell -- the artichoke heart of saladstuffs, in terms of grocery stores. Heinen's was smaller than other supermarkets, but it felt like the selection was somehow more carefully selected." -- Ryan Craggs, editor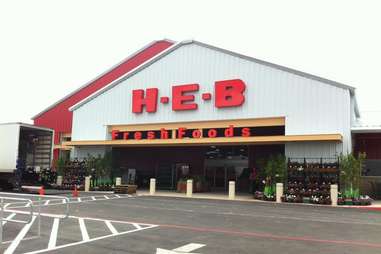 350+ stores in TX
"HEB is a Texas institution, but visitors to the Lone Star state just don't understand. 'Heeeeebbbbb,' they say, as if referencing the '60s soul singer behind the hit 'Sunny.' I do understand H-E-B, because I spent several years bagging the groceries of humble Texans and walking their cart out to their car, refusing tips like an upstanding 16 year old and occasionally napping in my car like a not-at-all upstanding 17 year old. But I digress.
"What makes HEB special is not only the savings or the jovial workers, but the little touches like HEBuddy, the anthropomorphized shopping bag whose HEBuddy Bucks give kids the opportunity to win 'cool prizes,' or the former cash-cow Homies vending machines near the entrance now gathering dust, or the 25-cent knock-off sodas, or the television commercials that incorporate ambient grocery store sounds into an experimental jingle that would make Matmos proud. Mention these three initials to any expat Texan and brace yourself for a gushing endorsement." -- Dan Gentile, writer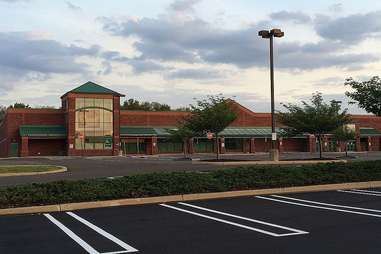 Bought by Safeway; previously operated in PA, NJ, DE
"If you lived in greater Philadelphia around the turn of the millennium, you shopped at Genuardi's and likely crossed paths with a Genuardi once or twice, too. The chain put family in 'family market,' as only an Italian dynasty could. That is, until Safeway gobbled it up into nonexistence. Once a hangout for latchkey children looking for a salad bar bite, Genuardi's is no longer to be found -- the last location closed its doors in May 2015." - Matt Patches, editor
2 stores in MI
"To talk about Beuche's is essentially to talk about myriad groceries stores in Michigan affiliated with the Spartan brand of generics, most of which are operated by local families with a commitment to the old-school principles of grocery shopping: a bag-boy for every customer, free coffee for the masses, and the whole shebang. But Bueche's was mine, and it's still fantastic.
"Operated by the titular, community-engaged family, the stores are where legions of teens -- myself included -- got their first jobs, stressing the virtues of bagging groceries and talking about the weather with the elderly ladies who come in daily. It's where your birthday sheet cake was meticulously made. Where your deli meats are cut by your neighbor's daughter that you should really date, according to your mom. Moreover, it's a community center where everybody from off-duty teachers to priests, teens, outcasts, townies, and out-of-towners drawn to the idea that grocery shopping can be something more personal come together to gossip over a cup of coffee amid those off-brand boxes of mac. It's as American as apple pie. Oh, and they sell apple pie." -- Andy Kryza, senior editor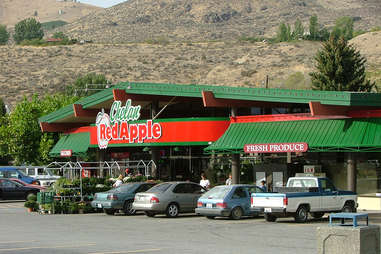 20+ stores in WA, AK
"Before people in Seattle were embarrassed to say they shopped anywhere other than a boutique grocery/Whole Foods, there was Red Apple, a small chain of grocery stores where you could do crazy stuff like get fresh, quality meals at the deli and organic produce (whatever that was). The biggest was Larry's Red Apple Market on Aurora Ave., a bastion of upscale groceries on a street whose other residents were mostly hourly motels and hookers. Still, it was where your parents would go to get the 'good' groceries, or, more often, to get dinner they didn't have to cook. And was also where we went to get Jones Soda and other stuff to sneak into the Oak Tree theater next door.
"The other big Red Apple was Matthew's in Wedgwood, which was obviously my favorite grocery store in the world because, well, it had my name on it. When Kroger-owned QFC moved to buy Matthew's in the early 2000s, Wedgwood residents staged a full-on protest outside to keep the grocery giant out. Because Seattle. My mom called me to complain as her weekly shopping trip was now met by angry picketers by saying 'All this over a fu*king grocery store.' It was the only time I ever heard my mom drop an F-bomb." -- Matt Meltzer, writer
15+ stores in MA
"When I was young, my mother refused to buy me Fruit Rollups because she was mean and didn't want me to succeed in life or something. But our local grocery store, Roche Bros, just happened to have their own version of peel-and-eat fruit snacks that they smartly put in the fruit & veggie section of the store, and through some twisted logic, I was allowed to eat these, and thus still could go on to achieve things in my life.
"Aside from smart marketing, Roche Bros also ran the free sample game and continues to 25 years later, even as they slowly morph into one of those fancy markets that straddles the line between Whole Foods and Star Market. But I'll never forget what their marketing and sales team did for me and my dreams all those years ago." -- Kevin Alexander, national writer at large
20 stores in TX
"First of all, it's an amazing idea to name a grocery store after a character from English folklore who has this on his gravestone: 'Here lies Tom Thumb, King Arthur's knight/ Who died by a spider's cruel bite.' But Tom Thumb is a regional specialty, with only 20 total stores in and around the North Dallas/Plano/Richardson area. As a child who spent his elementary school years as a Yankee-transplanted Texan, I had a ritual of sorts after my mom picked me up from school: go to Culwell & Sons and stare at the Air Jordans, go to Waldenbooks and purchase the new Hardy BoysCasefiles and Matt Christopher tomes, and then go to Tom Thumb to get everything else.
"It was the first of the giant supermarkets for me, the first place that was also a pharmacy, and a butcher shop and a toy store. In fact, I spent many a day walking down their toy aisle hoping my mom would buy me a new Teenage Mutant Ninja Turtle, or trying to parlay my lack of toys into a few cartons of Blue Bell ice cream, or Ro-Tel for some queso, or Dr. Pepper, or Pace Picante, the legendary salsa of my childhood dreams." -- Kevin Alexander, national writer at large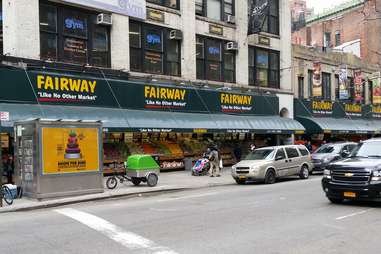 15+ stores in NY, NJ, CT
"Long before Whole Foods and Trader Joe's invaded Manhattan with kumquat water and Speculoos lip balm, there was Fairway. I moved into a bedroom the size of a mousetrap in Spanish Harlem and would walk a bunch and then take the crosstown bus to shop at one on 74th Street on the Upper West Side.
"I'm not sure if it was the presentation or what, but the produce and the prepared food at Fairway always looked better than anywhere else. It tasted better too. Plus, the people who shopped there were real New Yorkers, like me (even though I had just moved there a few months ago) -- we were all easily navigating through the cramped aisles and the organized disorder of the shelves that held seemingly every food you could dream up. While the chain has expanded significantly since I shopped there regularly in 2002, you can still see the endless heaps of fresh produce under green awnings on 74th Street today. The inside looks like Whole Foods now." -- Lee Breslouer, senior editor
Sign up here for our daily Thrillist email, and get your fix of the best in food/drink/fun.
Lee Breslouer is a senior writer for Thrillist, and doesn't miss No Frills brand tissues. Follow him to better grocery stores: @LeeBreslouer.