Inevitably, the Tinder for Food Has Arrived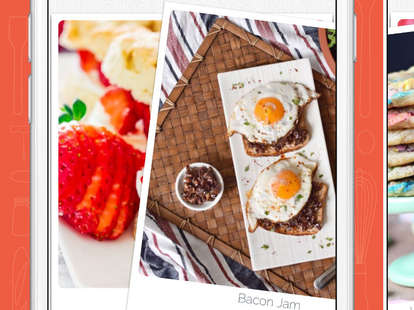 It was only a matter of time before everyone got sick of swiping for dates and realized greater happiness comes from swiping for food.
Yes, Tinder for food is finally here, and it has nothing to do with people posing as cupcakes to get dates. It's also aptly named Tender.
Created by three College of Charleston alums, Tender is geared toward young people who want to eat out less and cook more. The app offers up food porn from all over the Internet and lets you swipe right to save a recipe, and swipe left to throw it away. Really, it's more like Tinder for cooking. But "Tinder for Food" is a way catchier headline. You can also filter results to your liking (options include drinks, dessert, chicken, vegan, seafood, pork, beef, and vegetarian, with more to come), and you can save recipes to your "Cookbook."
Look, we were all basically just into Tinder for the meal anyway, so this just cuts out the bad first-date conversation. And, you know, companionship, but whatever.
The app already has a leg up on Tinder: it plans to add an undo button for when you accidentally swipe left on a dish you may have actually wanted (and for no extra cost!).
Check out screenshots of how the app works below, then get some the wine ready and download it yourself. Remember: a cheeseburger will never break your heart.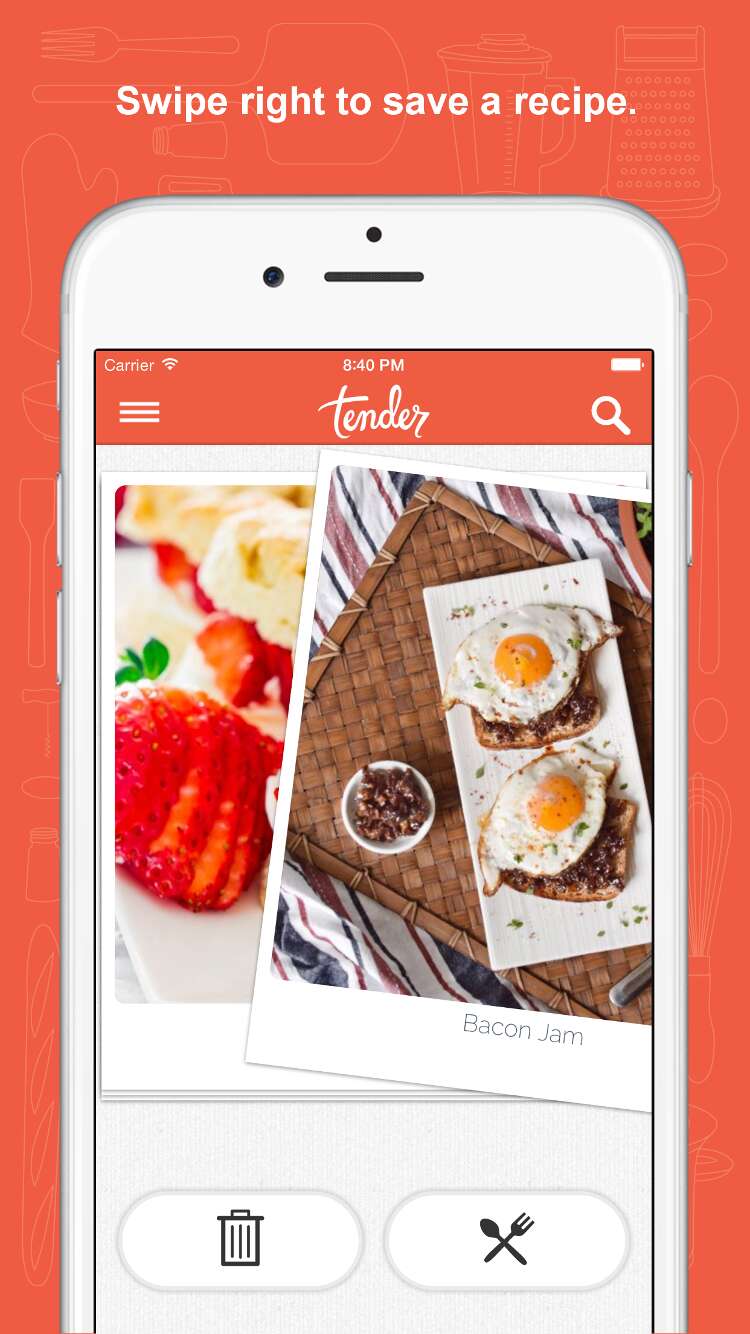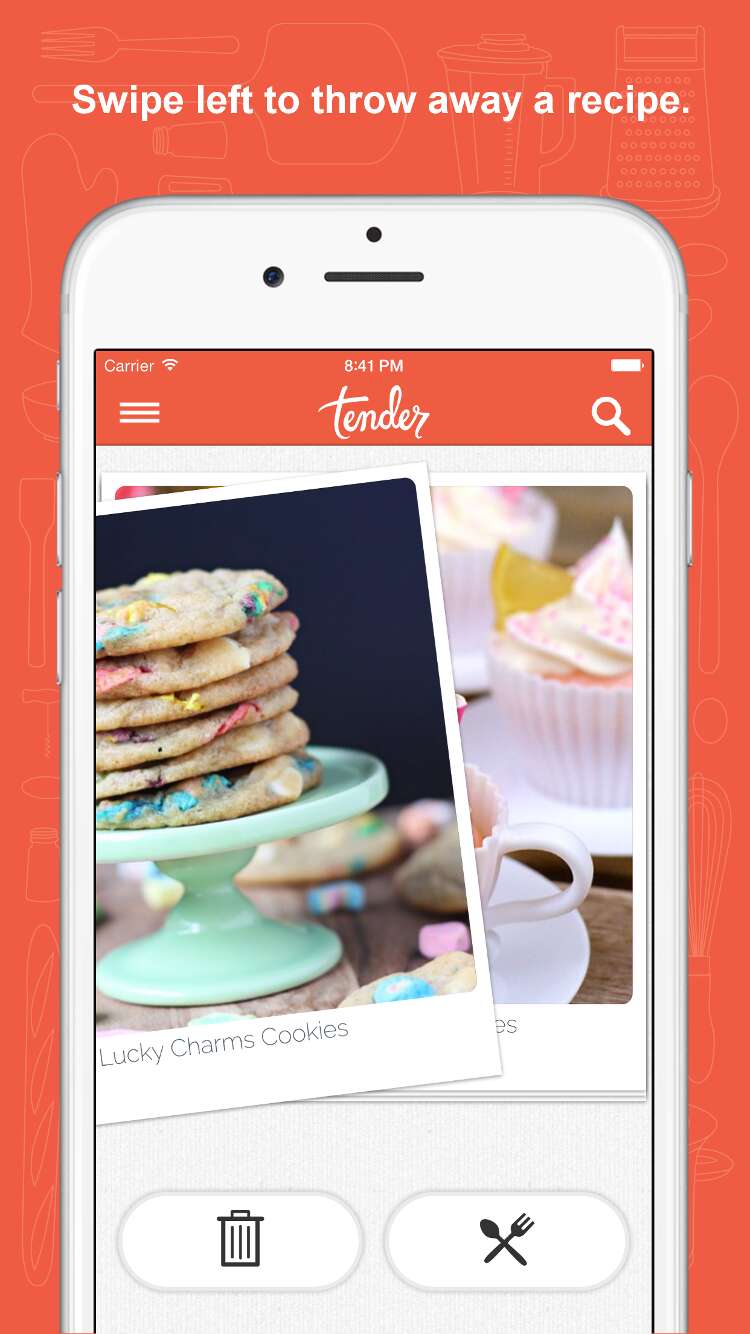 Lucy Meilus is a staff writer for Thrillist and always swipes right for cheeseburgers ;-). Follow her on Twitter at @Lucymeilus and send news tips to news@thrillist.com.