The TGI Fridays Menu in GIFs Just Because It's Awesome and Hell Yeah
All photos and GIFs by Anthony Humphreys
Here's a cool tip a lot of people miss: the spelling of TGI Fridays℠ (or "TGIF℠" as the kids say) includes the word "GIF". Mind-blowing. And appropriate, because once you take a bite of a massive Stacked Burger, you think to yourself "Time isn't a flat circle, it's a fat sandwich, and I want to keep experiencing it over and over again." Take this GIF-tastic run through some new menu stars and old favorites, and you'll see what we meat... mean: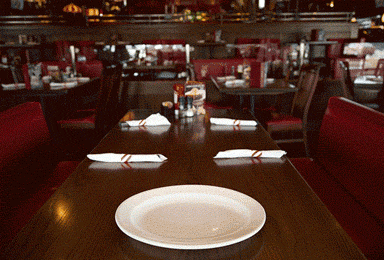 It's the 40th birthday of everyone's favorite app, the potato skin, which Fridays invented back in '74 after months in the test kitchen. Yes, that is 40 potato skins, and yes that is just one candle, because even tubers don't like to be reminded that they're officially middle-aged.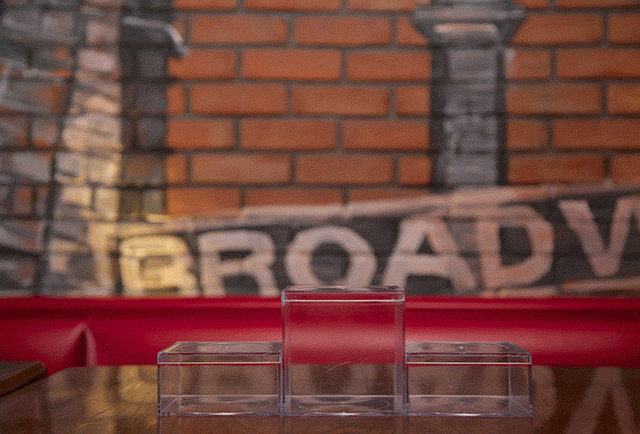 Fridays introduced the smoothie in 1983 in anticipation of the 1984 Los Angeles Olympics. It's the flashy pommel horse in their all-around stable of beverages (the Mojito is the rings... don't ask why).
For the perfect dip vehicle, it's definitely a toss up between the venerable French fry and the chicken finger. We voted poultry.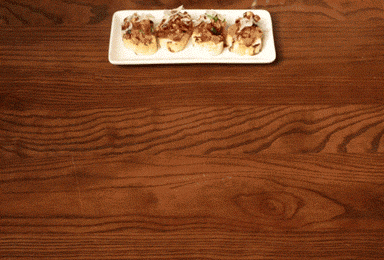 The new lunch pairing menu lets you spend tiny amounts of money mixing and matching a whole host of salads, sides, sandwiches, and more, like fresh Tomato Bruschetta with some bangin' Chicken Tenders, Corn Beef & Swiss Sliders, or a French Dip. Bonus whose value can't be calculated: if you share lunch with friends, you can also make an "I dip, you dip, we dip" joke.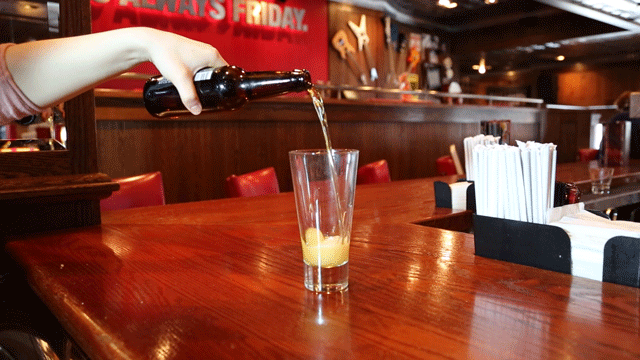 Many Fridays locations include craft beer selections from local brewers. If you keep watching this, the beer does eventually fill up. We promise.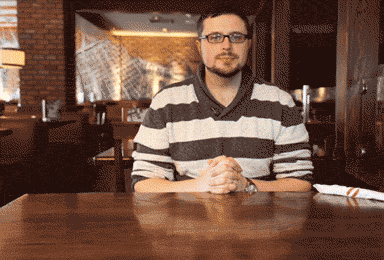 The Stacked Burgers
, a trio (the Philly, the All-American, and the Bleu-Cheese) of fresh-never-frozen, double-decker meat castles, come with their own heavy duty napkins, because regular napkins can't stand up to this kind of excitement.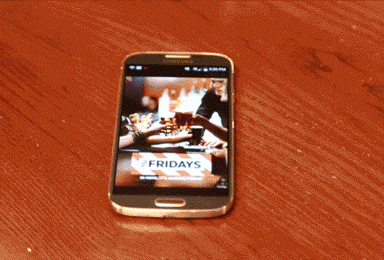 The Fridays app
manages your lunch with a location finder, menus, access to deals and rewards, and the power to pay your tab at the table (so no more waiting for the server to bring the check). Because you've lunched awesomely
and
efficiently, you now have plenty of time to read... wait for it... 14 Things You Didn't Know About TGI Fridays. There are astronauts involved -- they're not as impressive as GIFs, but still, pretty cool!