The Best US Cities for Opening a Restaurant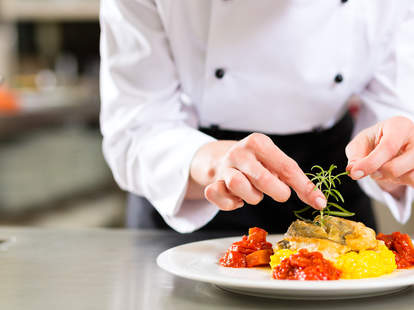 There are myriad reasons to not open a restaurant -- but if you're set on slinging burgers, you'd better do it in the right place. And truthfully, some places are just better than others.
To aid you in your quest for food-industry domination, personal finance site Nerdwallet ranked the 10 best cities for opening a restaurant. The site looked at 530 US cities, using data from the US Census Bureau to determine the demand for new restaurants, as well as local economic conditions that may affect new restaurants in each city.
The results show that Texas's cities are your best bet. Particularly Cedar Park, which came in at no. 1 (Mission, TX came in at no. 2, Round Rock, TX came in at no. 5, and Frisco, TX came in at no. 6). Nerdwallet notes that the Texan cities and Fishers, Indiana (which came in at no. 8) all saw population increases of 10% or more over the course of three years. The growth in population, of course, means there's a greater need for more restaurants. So basically, head to Texas.
The findings also show that the majority of these cities are part of larger metropolitan areas (Dallas and Austin, Texas; and Nashville, Tennessee), with crazy-popular food scenes that have even been expanding into adjacent suburbs.
Check out the full list below, lock in your location, and then get started on that all-important burger.
10. Southaven, MS
9. Milpitas, CA
8. Fishers, IN
7. Alpharetta, GA
6. Frisco, TX
5. Round Rock, TX
4. Smyrna, GA
3. Franklin, TN
2. Mission, TX
1. Cedar Park, TX
Lucy Meilus is a staff writer for Thrillist and would like to open a wine and cheeseburger-only restaurant. Follow her on Twitter at @Lucymeilus and send news tips to news@thrillist.com.