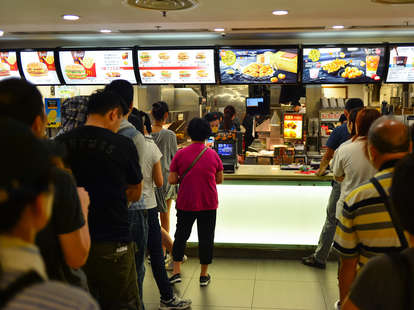 <a href="http://www.shutterstock.com/gallery-54851p1.html?cr=00&amp;pl=edit-00">Sorbis</a> / <a href="http://www.shutterstock.com/editorial?cr=00&amp;pl=edit-00">Shutterstock.com</a>
In America, we love our chain restaurants. And some locations, we love more than others. From a roadside McDonald's in Connecticut to a Taco Bell in Alaska, here are the 10 busiest fast-food spots in the United States (according to each company).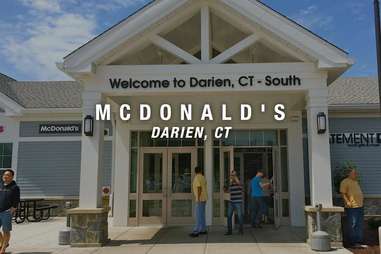 I-95 Service Plaza
Since the busiest McDonald's in the world is on that famous street in Paris, this pretty much makes the Connecticut Turnpike America's Champs-Élysées, right?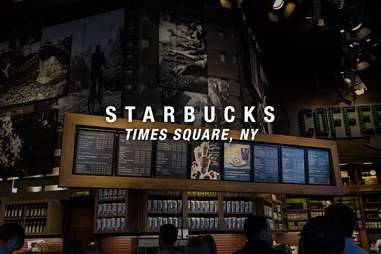 Times Square (1585 Broadway)
And you thought Seattle was gonna take the top prize, didn't you?
8825 Old Seward Highway
Though it seems strange that the busiest place to run for the border would be as far from the border as humanly possible, the reps from Taco Bell swear on Gidget the Chihuahua that this location in Anchorage brings in more cash than any other store in the US.
Dallas/Fort Worth International Airport, Gate C-30
The Jack Daniel's ribs and an ultimate margarita pair very nicely with a seven-hour weather delay.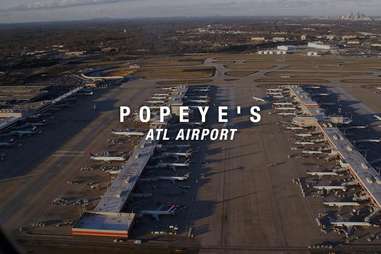 Hartsfield-Jackson Atlanta International Airport, Concourse D
People who've only ever changed planes in Atlanta rave about the "great Southern food" they tried during their 45-minute layover.
1515 Holcomb Blvd
There's nothing quite like getting back from a six-month deployment, rushing to order the first meal you've had in months that didn't come from a vacuum-sealed bag, and waiting AN HOUR for your pizza to be delivered because your entire division ordered ahead of you. Hurry up and wait, it never ends.
Times Square (234 W 42nd St)
All you need to know about America is that in a city where you could eat at a different restaurant every day for the rest of your life and NEVER run out of places, people flock to the place with 2,000 other locations.
755 Main St
Was there ever a doubt that the busiest Dunkin' was gonna be in Massachusetts? Never.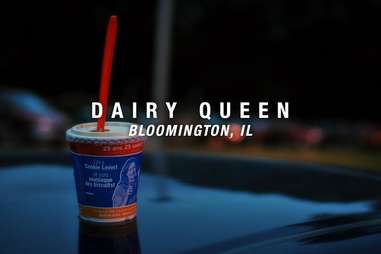 411 N Veterans Parkway
If Jack and Diane had lived in THIS Bloomington, this is where they'd weirdly be sucking on chili dogs.
888 E Main Street
Ephrata is apparently a city full of really, really hungry Milhouses.
Sign up here for our daily Thrillist email, and get your fix of the best in food/drink/fun.