The Minnesota State Fair, now in its 156th year, offers concerts, carnival rides, games, animals, and crafts -- but, most importantly, it offers really, really insane food.
This year, the fair (which is held August 27th-September 7th) has more than 450 foods on offer from 300 food concessions. Now, one expects fair food to be a beautifully crazy deep-fried mess by nature, but this is next-level; like, fried ribs (pictured above) next-level.
Check out some of the craziest offerings below, and godspeed.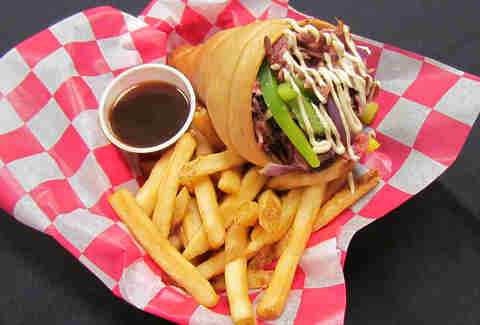 Prime Rib to Go
Made with thinly sliced prime rib, sautéed peppers, onions, and (optional) mushrooms in a soft bread cone for easy, one-hand eating!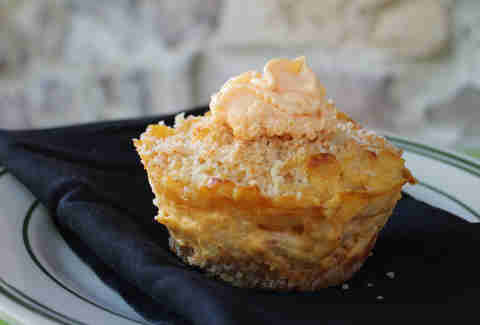 Mac & Cheese Cupcake
Yes, that is a dollop of Cheez Whiz on top.
Burger Dog
Helping you avoid the world's toughest decision. It's a blend of ground hamburger, hot dog, bacon, cheese, and a bit of jalapeño on a bun.
Italian Dessert Nachos
Literally anything can be dessert if you try hard enough. Plus, this involves cinnamon sugar cannoli chips coverd in sweet ricotta cheese, fruit, chocolate, nuts, and candy...
Sriracha Balls
You have two choices: either shredded chicken or Sriracha cream cheese, along with tomatoes, corn, and egg. IT IS BASICALLY IMPOSSIBLE TO MAKE A WRONG CHOICE HERE.
Butter Chicken Samosas
Because all foods should be handheld. And chicken-filled.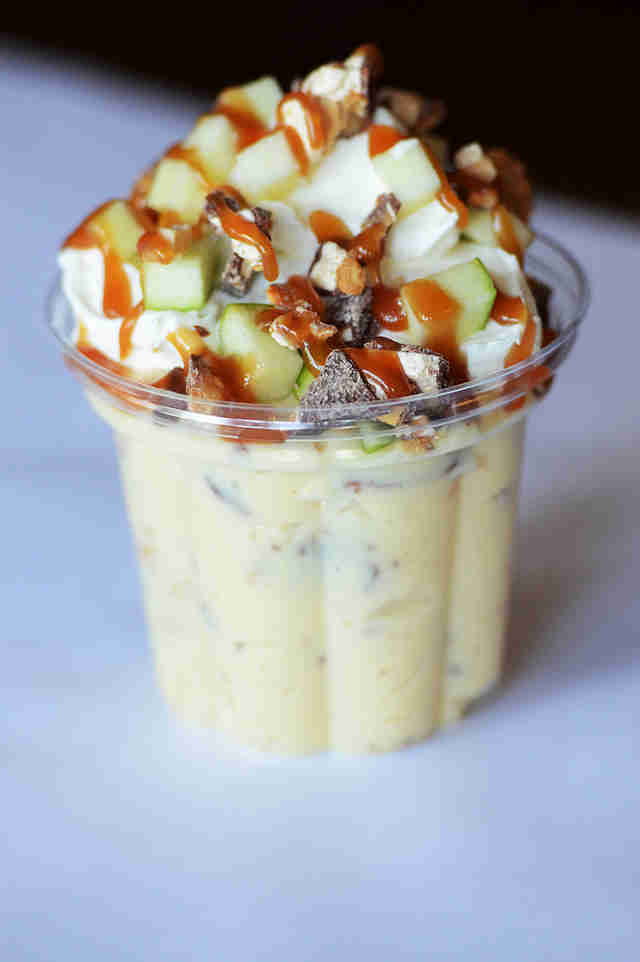 Grandma Deb's Snicker Bar Salad
Grandma Deb, this is not a salad.
Lucy Meilus is a staff writer for Thrillist and does not feel great about Spam burgers. Follow her on Twitter at @Lucymeilus and send news tips to news@thrillist.com.