14 Things You Didn't Know About A&W Restaurants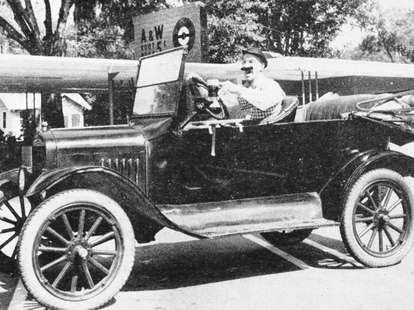 Courtesy of A&W Restaurants
Courtesy of A&W Restaurants
Root beer floats? Classic bacon-y burgers? Mascots?! You might as well spell America "A&W" because this outpost to patriotic eats is the oldest restaurant franchise in America. And in honor of root beer float season… er, summer, we hit them up for more than a dozen things you probably didn't know about (hint: spaghetti is involved).
They invented the bacon cheeseburger
The story goes that in 1963, long-time Michigan franchise owner Dale Mulder took cues from his repeat customers always requesting slabs of bacon on top of their cheeseburgers and put the thing on his restaurant's menu. And before you scoff that "that can't possibly be true," check this: not only did several regional journalists investigate and corroborate the claim in the '60s, but when A&W launched an ad campaign in 2014 boasting about it, no one came forward to contest.

It's historically veteran-friendly
The very first A&W root beer was served during a homecoming parade for WWI vets, which is pretty damn patriotic.
They invented a holiday for root beer floats
Speaking of vets, A&W tip their mugs to Wounded Warrior Project every year during the invented-because-they're-obsessed-with-floats holiday: National Root Beer Float Day on August 6th. Donations to the veterans' charity are encouraged, and each patron gets a free small float.

They're the first franchised restaurant chain
Impressive fact: the company started in 1919. Even more impressive fact: it only took them two years to figure out that franchises mean restaurants with owners who care a ton about their establishment. They became the first franchised restaurant company in 1921, and by their peak in the '70s had even more stores than McDonalds. Hamburgle that.
It was the first drive-in to open in CA
The Golden state is so synonymous with driving that we almost forget a time when it wasn't a destination for cars. But A&W lays claim to the first ever Cali drive-in, which opened in Sacramento in 1923.

The company is 100% owned by franchisees
A&W has changed ownership close to a dozen times in the past century, but the most interesting shift happened at the end of 2011, when it was purchased by a group of franchisees (including old bacon-burger Dale), and today that group has final say on all decisions -- including initiatives launched by corporate. So much for "the man."
Some franchises serve spaghetti
Because there are franchises freakin' everywhere, A&W estimates that there are roughly 35,000 menu variations across their restaurants, including those cheese curds up there, pork tenderloin sandwiches in the Midwest, burritos in California, and, yes, spaghetti at select franchises.

A bunch of stores are family operations
A&W franchises have such lasting power that around 30 of them are currently run by second- or third-generation owners, including franchises in Wisconsin, Iowa, Ohio, and more. Which poses the inevitable question, who's gonna petition for A&W & Sons first?

Most restaurants make their own root beer on-site
Most A&Ws use a fancy, paddle-stirred brewing kettle to whip up their own root beer in-house, every single day. The thing is so refined it only takes an hour to brew.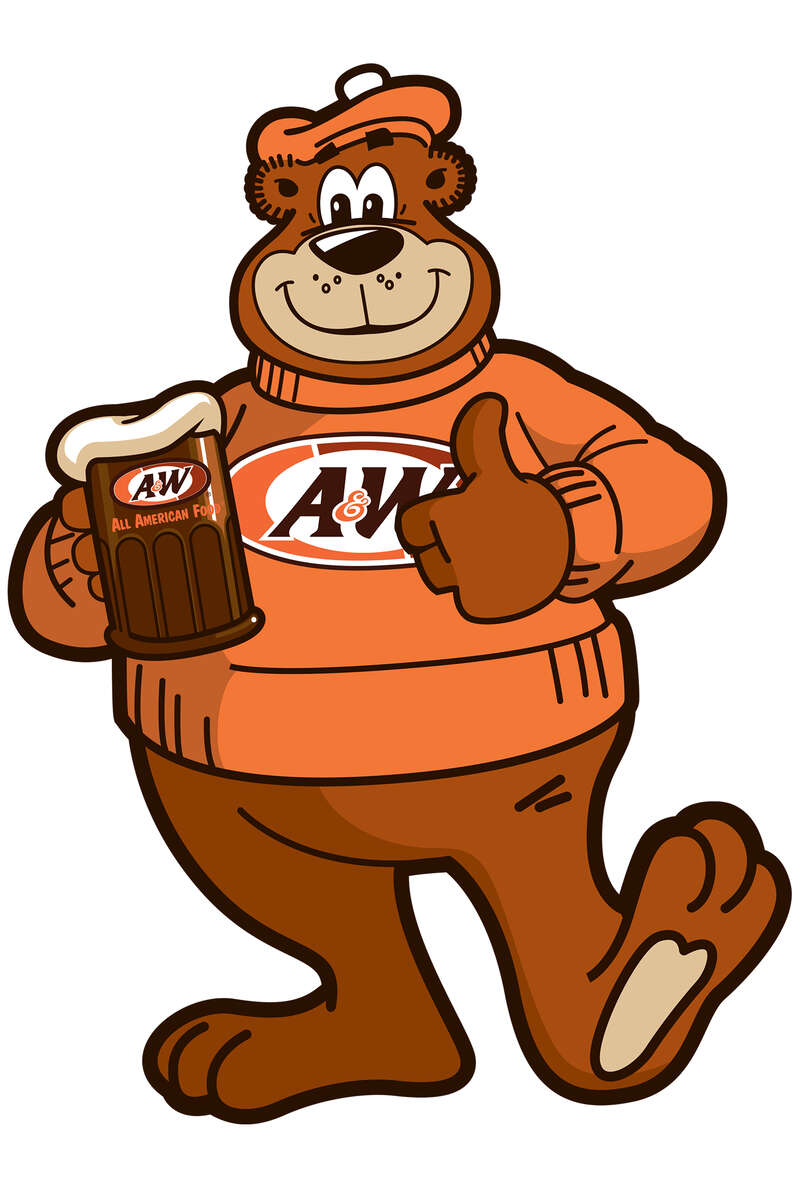 Their mascot has gone in and out of hibernation
A&W's mascot, Rooty the Great Root Bear™, appeared in 1974 but was sent into hibernation in the 2000s. Recently, A&W brought him back and stuck him in charge of their Twitter account. But Rooty's tough breaks didn't end there: He was kicked off LinkedIn for inexplicable reasons (okay, fine, it was because he's a mascot bear, not a human professional).

America's confusion with fractions deemed one of their ads ineffective
In the early '80s, A&W launched a third-pound burger and an accompanying "third's the word" ad campaign to rival Micky D's ubiquitous quarter pounder. While taste tests yielded positive results, consumers didn't go for the bigger patty. Why? Well in a Times article, aptly titled, "Why Do Americans Stink At Math?" it was determined by focus group that most readers didn't understand that the third-pounder was actually bigger than the quarter pounder. (Because: math… hard) Face, meet desk.
They've got a mug for any brand of collector
A&W is known for their collector mugs, and throughout the 2000s wooed collectors by randomly selling secret special-edition mugs. They'll design a new one most years, and throw in one-of-a-kind editions on occasion -- making the mascot pictured on the mug hold up a peace sign instead of a waving hand, for example. For one of their mugs, they even got the rights to a super-rare '60s Mountain Dew logo. You can't drink out of a stamp, can you?
They hold the record for the world's largest root beer float
In 1999, Lodi, CA franchisee Pete Knight took it upon himself to make float history --no, not the amount of time in a pool lounger… like root beer floats. He scored the Guinness World Record for largest vat of ice cream soda deliciousness by flooding it with 2,562.5 gallons of root beer and plopping in 400 gallons of ice cream.

They've also got the record for the world's longest hashtag
Not stopping with physical world records, A&W turned its glory-seeking attention to Twitterland and launched the longest hashtag in history to promote their new hand-breaded chicken tenders on Texas Toast, you know, because Texas-sized toast requires Texas-sized social sharing. The tag? [deep breath]

#supertastylargeandinchargetexastoasttwohandwichmadewithdeliciousonehundredpercent
whitemeathandbreadedchickentendersandyourchoiceofclassicorspicypapasauceeitherway
youcan'tgowrongwowthatsoundsgoodyouneedtotryoneitsonlyavailableforalimitedtimeImgoing
tohavetogogetonemyselfareyoustillreadingthisseeyouatAandW