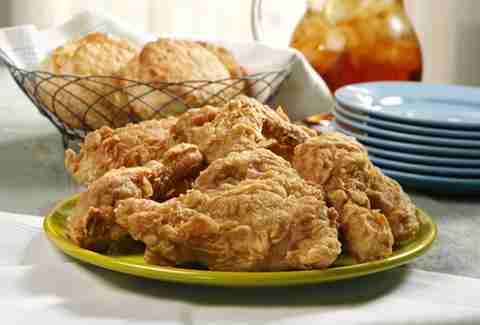 Where they are: Charlotte-based Bojangles' covers the Southeast (with the exception of Popeyes' stronghold Louisiana) and up into Pennsylvania and DC.
Why you need them: The chain's chicken arrives fresh at every location, and then takes a long marinade bath for 12hrs. Plus, the breading has a heavy dose of lip-tingling cayenne pepper. Bo's is also famous for its seductively sweet tea and all-day breakfast service -- so you can snag a Cajun Filet Biscuit to ease hangover pains whenever you decide to wake up.
What to get: 12 piece & 6 biscuit box -- those buttermilk biscuits do a damn good job complementing the chicken's grease and spice.