As the days grow shorter and summer '16 draws to a disgustingly muggy close, let's take a moment to reflect on this season's culinary goals. What did you accomplish? Did you drink enough beer? Did you eat enough ice cream? Did you char the bejeezus out of enough burgers? Didn't think so.
There's only one solution here: read over this epic end-of-summer checklist, study it real hard, and swear on your A/C unit to systematically mark off every one of these mandatory summer activities. There's still a lot of game left. Make the most of it.
Recommended Video
This Burger Comes on a Fried Cheese Bun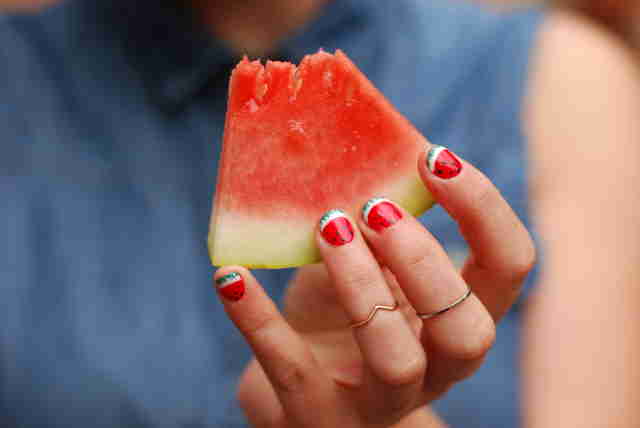 Make a giant mess of yourself while attempting to casually eat watermelon
Happens to the best of us. Usually while wearing white.
Crush a bunch of beers while cruising around on a boat
Double points if it's an all-you-can-drink booze cruise. Or a boat you built out of empties.
Dinner and a movie done so, so right... with extra air conditioning.
Knock back a 30 rack at the beach
This is the only situation in which wearing those heinous bottle-opener flip flops could ever be considered acceptable, so gather up a crew and get to work.
Pay a full $12 for a garbage pretzel at a music festival
Because eight straight hours of EDM really has you feeling peckish.
Buy a Dixie cup's worth of lemonade from a child entrepreneur
When you're out there hustling on the street, every quarter counts.
Get all jacked up on cold brew
God bless those beautiful baristas and their mild-altering liquid witchcraft.
Throw a cookout, burn all the food because you're actually a terrible griller, give up, and make a KFC run five minutes before all your friends arrive, then end up a hero because everyone loves a drumstick
Come on, like that's never happened to you before.
Ain't nothing sweeter than the bluest berry.
Chase after an ice cream truck like a six-year-old
There's no greater disappointment than hearing that stupid song fade away while you stand empty-handed.
Hit up every Waffle House you can find on a road trip
Because there's only one place in America where you can get your browns scattered, chunked, diced, capped, peppered, smothered, topped, covered, country, and dusted with cigarette ash whenever the mood strikes.
Fork over 20 bucks for a single seaside lobster roll
Why wouldn't that expensive-ass lobster just lend you the money? Because he was shellfish.
Get angry at the presence of pumpkin beer
It's too early to taste something that reminds you of hay rides.
Go to town on some carnival funnel cake
Now wipe that powdered sugar off your mug and win your girl a teddy bear, buster.
Chow down on a classic hot dog (or two, or six) at a baseball game
Still salty about my ketchup digs? Careful, buddy -- there's no crying in baseball.
Get saltwater taffy stuck in your teeth
Don't worry, you'll probably lose those anyway.
Then wear that essence of soot and burnt sugar for a week.
Complain about the lines at a local craft-beer festival
Worth it.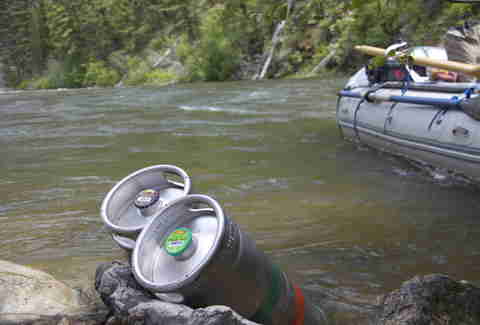 Float down a river with a whole bunch of beer
No river nearby? Try this in your pool. Or a neighbor's pool. Or a public pool. Just kidding. Kinda.
Rip open a freeze pop with your teeth
Whether you call them Otter Pops, Pop Ice, or Fla-Vor-Ice, those delightful suckers are damn near impossible to unwrap.
Hike to a campsite lugging 15lbs of snacks and beer in your pack
Do bears like DiGiorno?
Or just introduce your flask to a Slurpee.
Listen to your dad wax poetic about corn on the cob
"You know what? This tastes like candy. It doesn't need salt, butter, anything -- it's just wonderful all on its own. I'm tellin' ya, I could eat this stuff every day of the week. Mmm mmm mmm."
Buy an ice cream cone, then promptly drop it on the sidewalk
It's a heartbreaking rite of passage.
Weep into a cup of hot chocolate while putting your shorts away for the season
Sigh. It was good while it lasted.

Sign up here for our daily Thrillist email, and get your fix of the best in food/drink/fun.