Plenty of places can claim a popular mascot. But can they also say The Beatles ate at their establishment? Or that the double-decker burger was invented on-site? Or that Stan Lee started their comic book series? Big Boy can say all those things -- and lots more. The nostalgic diner chain has amassed a pretty impressive history since its launch in California way back in 1936. You can read up on all of it here, provided you're ready for a brutal case of murder. Sort of. Get all the facts below:
1. Bob sold his car to open his restaurant
When Robert C. Wian opened the first Big Boy in Glendale, California in 1936, it was a tiny 10-stool affair called Bob's Pantry. The place was all built on the $350 he got for hawking his car. Luckily, he made it all back.
2. He created the first "double-decker" burger
In 1937, Wian decided to joke with a friend who came in asking for something different. He assembled a burger with two patties and a middle bun layer for good measure. Wian thought it was funny, but his customers thought it was genius, and pretty soon he had a signature dish on his hands.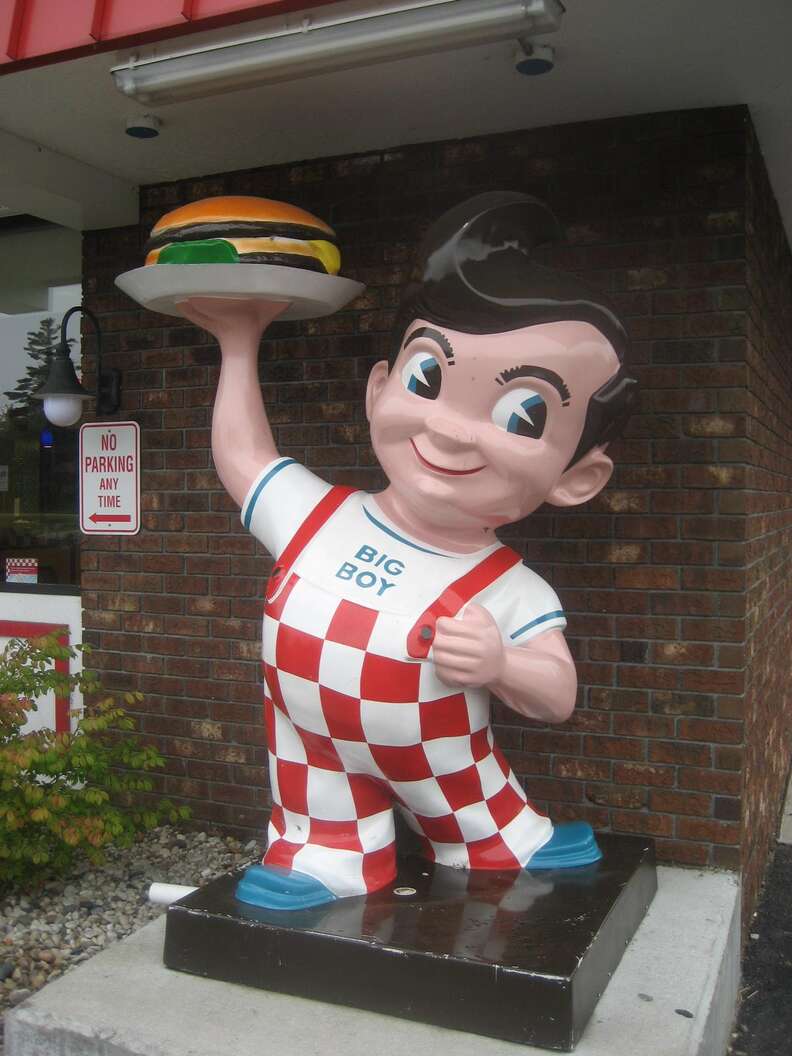 3. The Big Boy was based on a real 6-year-old
One of Bob's most loyal customers in the early days was Rick Woodruff, a 6-year-old who was so obsessed with the burgers, he frequently offered to sweep up in exchange for a free one. Another regular was a movie animator, who, one day, grabbed a napkin and drew a cartoon inspired by Rick. The character stuck, and Woodruff lived up to the Big Boy name by growing into a 6'6", 300lb man. Seriously.
4. Bob eventually became mayor of Glendale
After making city council in 1948, Wian served as Glendale's mayor. His term was brief, but he did look infinitely more approachable than his sourpuss successor George R. Wickham.
5. Toledo is not a fan
One of the grisliest murders in Ohio history happened at a Toledo Big Boy in 1995. Cops found the Big Boy statue hacked into seven pieces, with "Big Boy is dead" scrawled on the dismembered bits. The killers billed themselves as the "Pimps of pimplyness" in notes left on the scene, so it was probably a bunch of dumb 14-year-olds. Or that sociopath redhead Wendy.
6. The Beatles have their own booth
As this plaque (found on one of the Burbank location's booths) explains, The Beatles dined at Big Boy in the Summer of 1965, just as Help! was released in America. The plaque also lists two of the album's hits, in case this was the first you're hearing of this "Beatles" band.
7. Heat was filmed there
The Burbank Big Boy also had a brush with fame in the '90s, when Heat shot a few scenes there. As you'll see in the montage above, they mostly involve Val Kilmer staring dramatically, Robert De Niro making calls, and some general kitchen scuffles.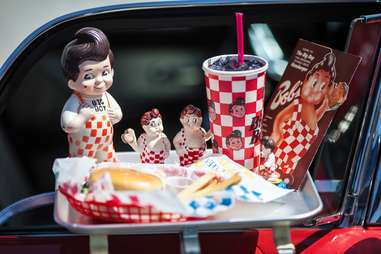 8. The merchandise could make you rich
In a season 3 episode of Storage Wars, Brandi and Jarrod buy a whole mess of Big Boy merchandise. Upon consulting with a restaurant expert, they learn they're looking at a tidy profit, especially from their retro hand-painted Big Boy, which goes for $300-$350 a pop. Maybe your careful collection of Happy Meal Hot Wheels is worth something after all! (It's not.)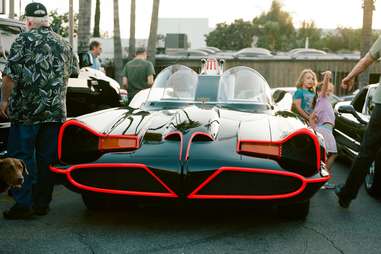 9. There are car shows every Friday
That Burbank Big Boy we keep talking about has one more draw: a weekly Friday night car show focused on classic rides. The event is such an institution that on one surreal night in 2012, a fleet of Batmobiles from all different eras showed up to attend, before police escorted them back to the Warner Bros. studio lot. Sadly, Adam West didn't come with them.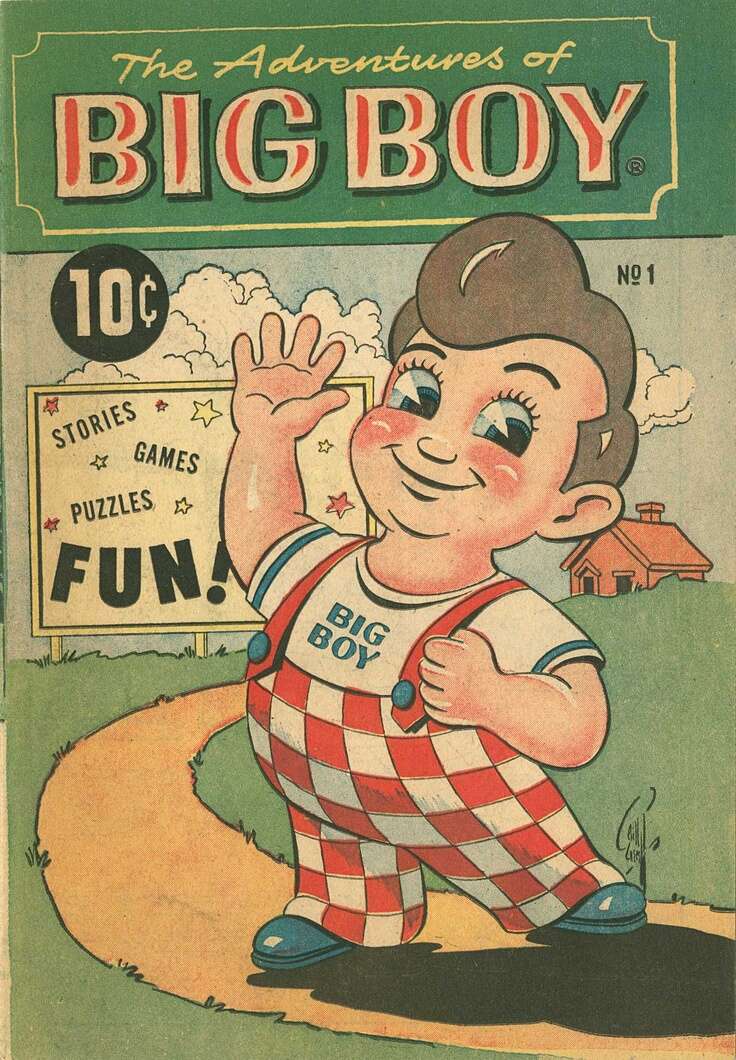 10. Big Boy has his own comic series
Wian commissioned a Big Boy comic book to give away to kids in 1956, and the issues haven't stopped since. While the series has employed several writers over the years, you might be familiar with the first one: Stan Lee.
Kristin Hunt is a Food/Drink staff writer for Thrillist, and wonders if she can hitch a ride on the Batmobile to Big Boy. Follow her to shotgun at @kristin_hunt.