10 Things You Didn't Know About Fuddruckers
In 1979, Queen was releasing "Don't Stop Me Now," Jimmy Carter was being attacked by a swamp rabbit, and Philip J. Romano was scheming up his burger baby, Fuddruckers. The San Antonio restaurant has since expanded into an international chain with a special place in many millennials' cheese-clogged hearts. But they probably don't know about Romano's important contributions to heart surgery, or his sweet karate moves. There's also some interesting stuff on the chain's apparent paranormal activity, which we've compiled for you here. Enjoy it over one of Fuddruckers' fancy elk burgers.
1. The name was inspired by a fake airline
Although Philip J. Romano called his place "Freddie Fuddruckers" when it first opened in 1979, the name wasn't inspired by a dear, eccentric friend. It was actually a riff on Fudpucker Airlines, a made-up company that aviation nerds have been joking about for years. Ask your buddy who swears he's getting his pilot license every single year about it.
2. Romano gave up his karate schools to become a restaurateur
Phil first got into the restaurant game by partnering with the father of one of his karate students on a North Palm Beach eatery. Because yes, at that point, Romano was running two karate schools. But in order to commit himself fully to the restaurant venture, he had to sell them off. Romano estimates they were making about $20,000 annually, but considering the multiple food empires he'd establish, it was probably the right call...
3. He eventually left to open Macaroni Grill
Other than Fuddruckers, Phil's most famous venture is Romano's Macaroni Grill -- which, we're sorry to report, isn't named after the star of the comedy classic Welcome to Mooseport. He launched the Italian chain in 1988 after leaving his position as director of Fuddruckers (he'd already stepped down as chairman and chief executive years earlier). He claimed at the time he remained a "friend of the company," but Fuddruckers still throws him the stink eye at parties to this day.
4. He also helped fund a heart stent
His accountant thought it was a bad idea, and his lawyer thought it was a bad idea, but in the '80s, Romano dabbled in the medical sphere by investing in a new heart stent. The device would become an essential tool for cardiac surgeons, and make Romano about $180 million, a portion of which hopefully went toward better financial advisers.
5. Fuddruckers hopped on the exotic meat trend early
Nowadays, burger joints are an increasing arms race to gather the most exciting non-beef patty options. But before the mad dash for kangaroo sliders began, Fuddruckers announced "Fudd's Exotics." The 2010 program added elk, wild boar, and buffalo burgers to the menu. Though they're subject to individual restaurant availability and "local taste preferences," the Fudd's Exotics are all still available to this day. The image of an Elmer Fudd-owned strip club is still (unfortunately) glued to our brains.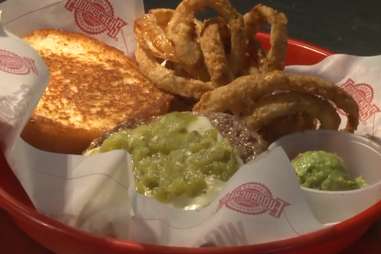 6. The green chile burger won a blind contest
At the New Mexico State Fair last year, Fuddruckers took top honors at the Green Chile Cheeseburger Challenge. The item's only available in New Mexico and Texas right now, but if it's good enough to please four judges in green chile country, we imagine that'll change soon.
7. It's got the best food around and rad video games
Also, great commercials from 1989.
8. The one in Modesto is supposedly haunted
Like some paranormal terror with your burger? Then check out the Fuddruckers in Modesto, California. It's supposedly haunted by the ghost of a skater kid who broke his neck there in the '80s (when the lot was a skate park). While he was apparently more active at the Blockbuster that occupied the space before Fuddruckers -- likely due to it having multiple copies of Thrashin' -- he's known to mess with lights, doors, and sound systems.
9. It's in Panama, Italy, and Dubai
Considering the international posts it's got in Canada, Panama, Chile, Italy, Mexico, the Dominican Republic, and UAE, Fuddruckers is practically a US ambassador. All that's missing is a kiosk in the UN building.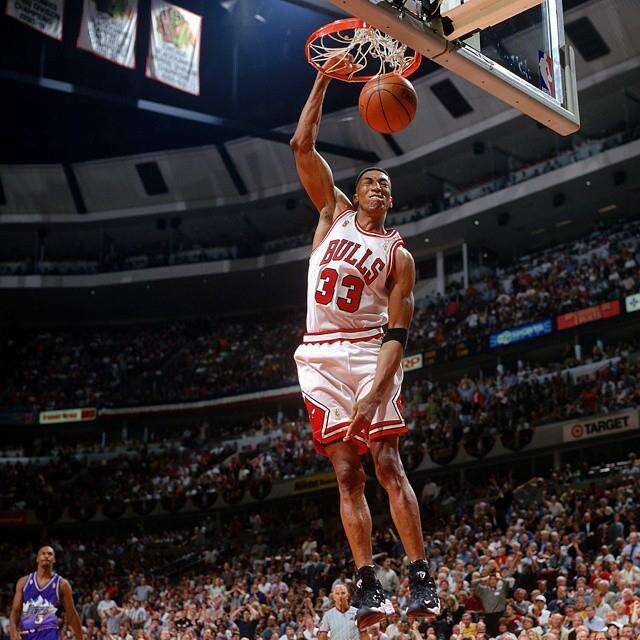 10. Scottie Pippen owns one
If 30 Rocksays so, it must be true, right?
Kristin Hunt is a Food/Drink staff writer for Thrillist, and thinks you're ruining Fuddruckers for everyone, Troy. Follow her at @kristin_hunt.