Trader Joe's is known for its huge selection of frozen food you can't find anywhere else, delicious snacks, and willingness to hand out a sh*t-ton of free samples, even if you've already had 12 mini cups of coffee and are shaking from so much caffeine. But what do you actually know about this mysterious, seafaring, culinary world explorer?
We're here to shed a little light on the Tiki-themed hero that is Trader Joe.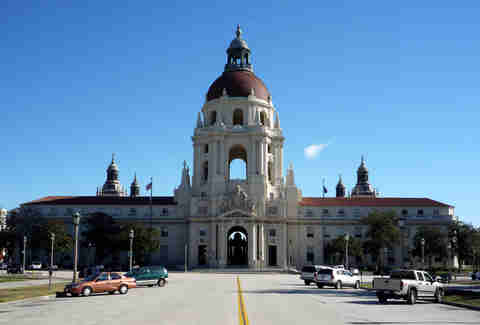 1. It wasn't even called "Trader Joe's" at first
Joe Coulombe, a graduate of the Stanford Business School, founded the chain in 1958, when he decided to buy out a chain of Pronto Markets that he had helped to open. It took him until 1967 to rename them "Trader Joe's," and the first one was opened in Pasadena, CA.
2. It's owned by a German supermarket conglomerate -- that also operates in the US!
Aldi, which is short for Albrecht Discount, after its founders, Karl and Theo Albrecht, split in 1960 after a brotherly dispute. Aldi Nord, Theo's half, purchased Trader Joe's in 1979, but decided to keep on the old management, name, and mission statement. Karl's half also crossed the Atlantic, though, with Aldi stores in 32 US states.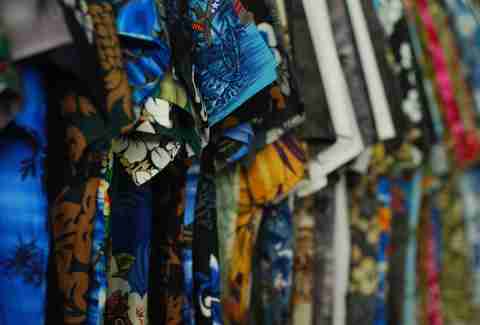 3. It was inspired by the same culture that created the Tiki bar
The first Trader Joe's Hawaiian shirt was donned in 1969, as a tribute to the burgeoning Tiki culture of that time period, which also brought about cocktails in coconuts and the credo of "leaving your problems at the door".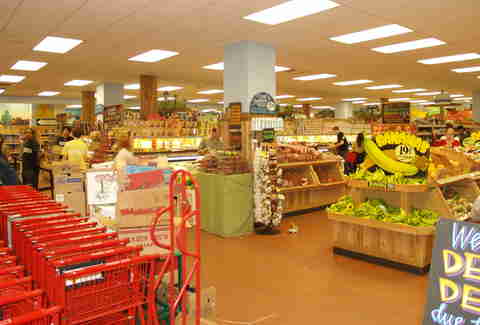 4. That mysterious bell you hear? It's TJ's version of a PA system.
The famous bell that employees use to get each other's attention was first used back in 1975, considered the heyday of bell-based communication. One ring means another register needs to be opened, two rings mean there are questions to be answered at the checkout, and three peals calls over a manager.
5. It cut out the middleman and instead works secretively with a bunch of direct suppliers
TJ's has private, exclusive partnerships with a number of international sources that allow it to mark down the price of the food -- and give their labels some pretty hilarious names. Some of the best ones: Trader José (Mexican food), Trader Joe-San (Japanese food), JosephsBrau (beer), and Trader Jacque (French food... and soap).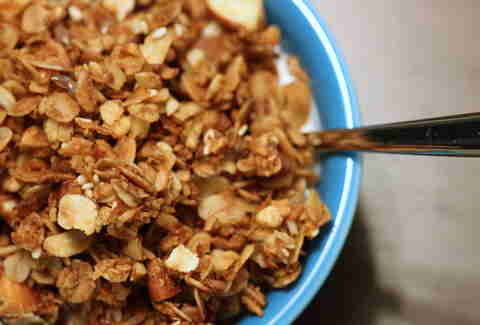 6. It's kinda got a thing for granola
Fitting with its crunchy image, the first private-label good introduced in the TJ's pantheon was granola, back in 1972.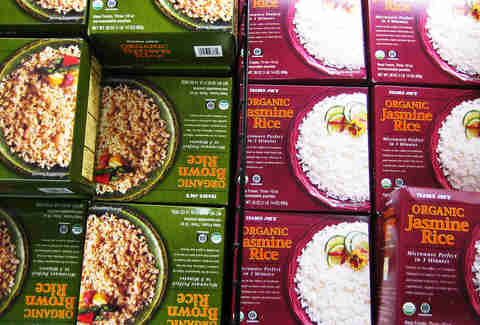 7. The name itself is a guarantee
If a product in a TJ's bears the store's name (well, one of the brand names, anyway), that means that it won't contain any artificial flavors, preservatives, synthetic colors, genetically modified ingredients, or artificial trans fats. They literally keep it real.
 
8. The stores are basically ships
In keeping with the nautical theme of their stores, employees have got funky job titles like "merchants," "mates," and "captains," and are cumulatively referred to as "crew members." As such, they are always on the lookout for pirates.
9. Business has grown exponentially over the last few decades
Between 1990 and 2001, TJ's quintupled the number of locations it had throughout the United States -- and brought in 10X the revenue. People like them! People really like them!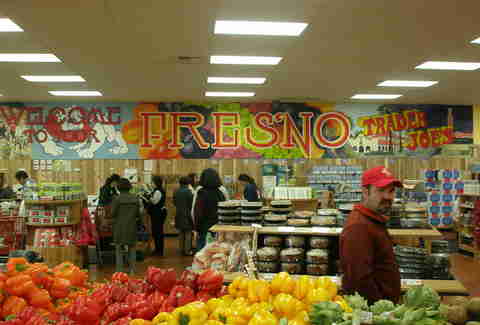 10. In fact, there are now over 400 locations all over the US
The first few Trader Joe's were all in Southern California, and the chain finally made its way to other states when it opened in Arizona in 1993, and subsequently in the Pacific Northwest in 1995, the East Coast in 1996 (in the Boston area), and the Midwest in 2000 (Chicagoland). There are plans to expand into Vermont in May of 2014, whose residents currently subsist on Ben & Jerry's and snow.
11. "Two Buck Chuck" has a famous pedigree
Two Buck Chuck (Charles Shaw), that fuel of many a college-era wine mixer, is a Trader Joe's exclusive brand that's been sold there since 2002, and is made by a branch of the Franzia family -- yeah, THAT Franzia family.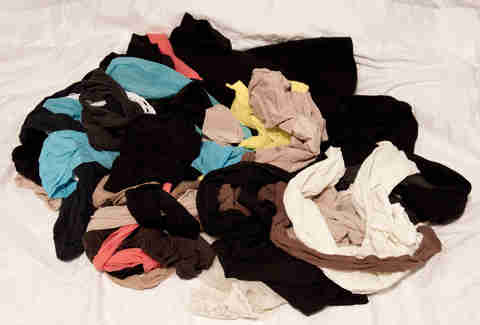 12. TJ's stopped selling pantyhose in 1978
Not sure why they want us to know this information, but if it's important to them, then it's important to us!
 
13. It's got its own line of beers -- and one is a VINTAGE!
Trader Joe's has been bottling its own brews for years, and the Vintage Ale has become a popular one among beer geeks for its flavor, exclusivity, and for the fact that, as it ages, it will only get better and better, like the booze version of Patrick Stewart.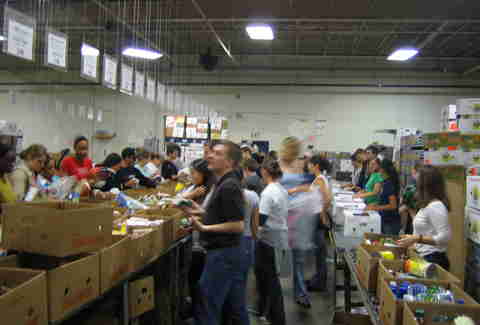 14. It's committed to giving food away, and not just with samples
Every Trader Joe's store donates a portion of its products to food banks. In 2013, over $260,000,000 worth of foodstuffs were given to help fight hunger. That's a lot of Trader Giotto's.
Adam Lapetina is a food/drink staff writer at Thrillist and has been sneaking multiple free samples from TJ's since he was a young lad. Read his musings on Twitter at @adamlapetina.
This article originally published on May 07, 2014.