If you haven't been on a Wheaties box, have you truly made it as an athlete? The answer is unequivocally no. Since its launch nearly a century ago, Wheaties has become an essential part of sports lore -- and it didn't just get there by putting Lou Gehrig on the box. (Though that helped.) Find out about its early radio series, support of young broadcaster Ronald "Dutch" Reagan, and enthusiasm for flapper era female pilots below. And maybe just forget about those weird few years when it was super into The Mickey Mouse Club, alright?
Recommended Video
Timothy DeLaGhetto & David So Take Over LA's Premier Foodie Event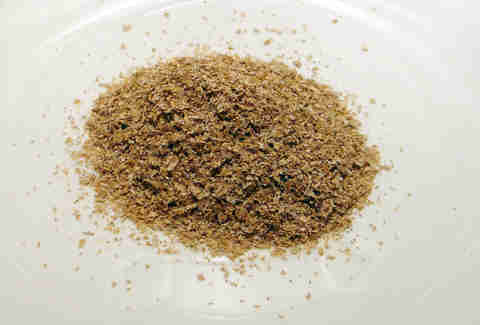 1. It was invented by accident
The spark came in 1921 when a health clinician in Minneapolis was mixing bran gruel for his patients and accidentally spilled some of the goop on the hot stove. It turned into a crispy flake, and the dude realized people might be more into that than bran gruel.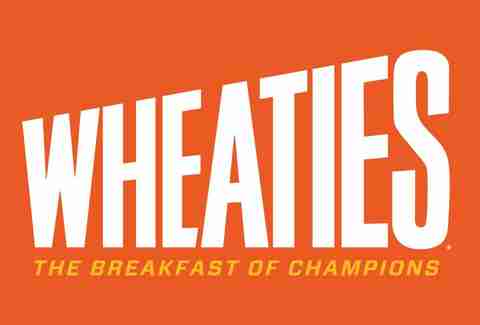 2. The name came out of a company contest
After that clumsy clinician took his invention to the Washburn Crosby Company and the head miller tinkered with the recipe, it was time to name the stuff. Washburn decided to hold a company-wide contest. One employee suggested Gold Medal Wheat Flakes, another suggested Nutties, but Jane Bausman (the wife of the export manager) clinched it with Wheaties.
3. General Mills created its own radio series to hype the stuff
By the time 1933 rolled around, the Wheaties people realized they had to get serious about advertising. And Washburn (now renamed General Mills) knew radio was the ticket when Sam Gale observed exactly no one outside while walking his neighborhood during the World Series. GM picked up a few broadcast sponsorship deals, but decided to take it even further with its own original Wheaties series, Jack Armstrong, the All-American Boy. Listen here for Jack's adventures with a sunken reef.
4. Lou Gehrig was the first athlete on a box
Though Bob Richards was the first athlete featured on the front of the Wheaties box, Yankees hero Lou Gehrig was the first sports pro to grace the packaging. It happened in 1934, which is weirdly the same year another baseball legend, Hank Aaron, was born. Coincidence?! (Yes.)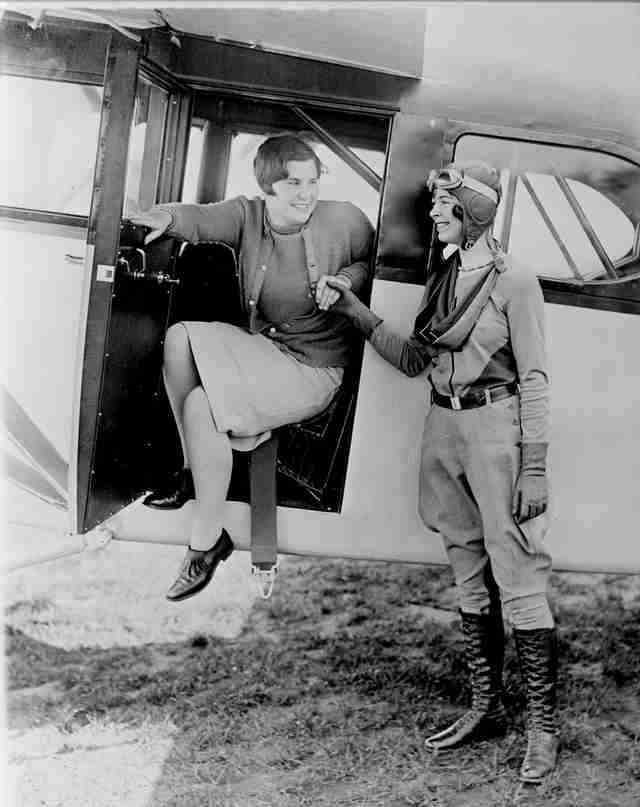 5. Elinor Smith was the first lady on a box
Again, if we're getting really technical, Mary Lou Retton was the first woman to appear front and center on a Wheaties box. But that wasn't until 1984, which is depressing, and a badass aviatrix named Elinor Smith had actually snuck onto the packaging way back in 1934. Smith first made waves in 1928 when she became the youngest pilot to receive an FAA license at the age of 16. That same year, she flew a Waco 10 plane under all four of NYC's East River suspension bridges on a dare. (The stunt was unprecedented.) She started setting a bunch of records, but eventually retired to raise a family. She later returned to the fray by doing a bunch of flying with NASA all the way up until 2001, when she was 87. Needless to say, that Wheaties box was well-earned.
6. Wheaties kinda sorta gave Ronald Reagan his big break
Since Wheaties was so dominant on the sports radio scene during the '30s, General Mills decided to host a broadcasters' contest for the stations it sponsored. The prize was an all-expenses-paid trip to Hollywood. Some young upstart at WHO in Des Moines named Ronald "Dutch" Reagan won the trip. While he was there, he took a screen test for Warner Brothers. It must've went well, because he peaced out of Des Moines immediately thereafter.
7. It got outta the sports game for a weird couple years
Wheaties hit its quarter-life crisis in the 1950s. General Mills wasn't so sure the sports thing was the best approach anymore, and pushed the brand towards more obviously kiddie audiences with sponsorship deals for The Lone Ranger and The Mickey Mouse Club instead. It only took a few years for everyone to realize they'd made a huge mistake, and before the 1960s rolled around, Wheaties was back on the sports beat.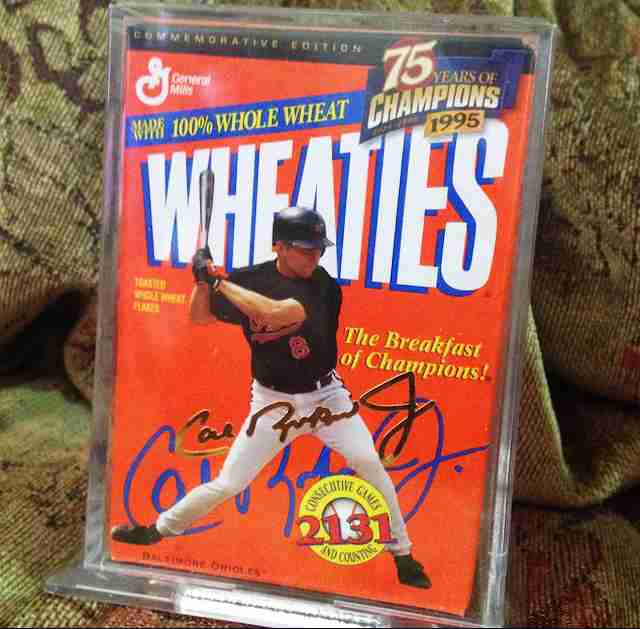 8. The top 10 Wheaties champs got a reissue for the 75th anniversary
To celebrate 75 years on grocery shelves, Wheaties decided to bring back a bunch of classic cereal boxes. The company called on fans/cardboard box hoarders to vote for their favorite Wheaties champs of all time. The top 10 athletes would get a special 75th anniversary reissue. Lou Gehrig, Michael Jordan, Babe Ruth, Tiger Woods, Mary Lou Retton, John Elway, Cal Ripken Jr., Jackie Robinson, Walter Payton, and the 1980 US men's Olympic hockey team made the cut. Good hustle, gang.
9. General Mills tried spin-offs like Honey Frosted Wheaties
Even Wheaties is susceptible to weird off-shoots, though to its credit, the brand only tried four. Honey Frosted Wheaties and Crispy Wheaties 'n Raisins each lasted seven years, Wheaties Energy Crunch made it three, and Wheaties Fuel started quietly disappearing after just two. Clearly the original is where it's at, despite Deion Sanders' best efforts.
10. Michael Jordan's been on the most boxes
Jordan has starred on the cereal box 18 times, more than any other person in history. Nice try, Shirley Temple.
Sign up here for our daily Thrillist email, and get your fix of the best in food/drink/fun.
Kristin Hunt is a staff writer for Thrillist, and wants to bring back the term "aviatrix." Follow her to pilot programs at @kristin_hunt.