10 Things You Didn't Know About Cinnabon
Drew Swantak/Thrillist
Drew Swantak/Thrillist
As American malls are dying, Cinnabon is thriving. And even if you personally, haven't eaten this giant, sticky food court staple since you begged your mom for one after she refused to get you a new hat from Lids, other people definitely have. So what's the secret? Our round-up of important facts and trivia below will clue you in. Surprisingly, "repeat business from Louis CK" is not one of them.
1. The former president got her start at Hooters
Kat Cole was recently promoted to group president of Cinnabon's parent company Focus Brands, but she's most famous for growing Cinnabon into a $1 billion brand. Before that, she began her food retail career ascent as a teenage waitress at Hooters. She repped the brand internationally by the time she was 19 and landed a VP gig at the age of 26. Cinnabon took notice, and recruited her to serve as its new president in 2010. She didn't even have her MBA... yet.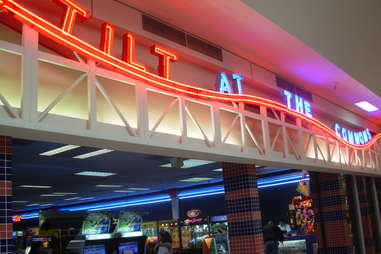 2. It began in a Seattle mall
Surprising no one, the mall chain did not start off as a mom-and-pop shop off Main St somewhere in rural Iowa. Rather, the first Cinnabon sprang up inside Seattle's SeaTac Mall (now The Commons at Federal Way) in 1985. But it was a family venture. The father-son team, Rich and Greg Komen, quickly edged out TCBY as the food court dessert to beat.
3. Crafty tricks are used to lure you to the kiosk
The Cinnabon scent is a powerful siren, and the company knows it. Cole says ovens are placed at the front of each location so people passing by can smell the fresh rolls, which are baked every 30 minutes. Some especially devious managers will heat sheets of brown sugar and cinnamon between batches to keep the smell going. And the reason you never see a freestanding Cinnabon? Simple: they don't want any stupid fresh air to cut the aroma.
4. An original roll has more calories than a Big Mac
Way more! Over 300 more, in fact. A Big Mac has 540 calories -- a single OG Cinnabon packs 880. So maybe don't eat them both in the same day.
5. You can get free Bites on Tax Day
Cinnabon knows your tax return isn't what you thought it'd be, which is why the chain gives out free Cinnabon Bites every April 15th. It's almost as good as actual money. Almost.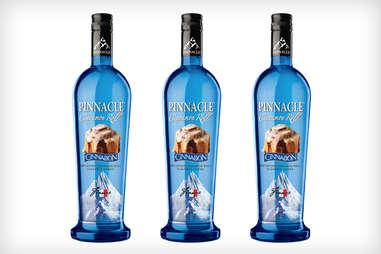 6. There's a vodka...
Pinnacle vodka teamed up with Cinnabon in 2013 to launch a boozy, liquid version of the airport indulgence. That cinnamon roll vodka is still on shelves today, and apparently becomes a "Sweater Weather Swirl" when paired with coffee.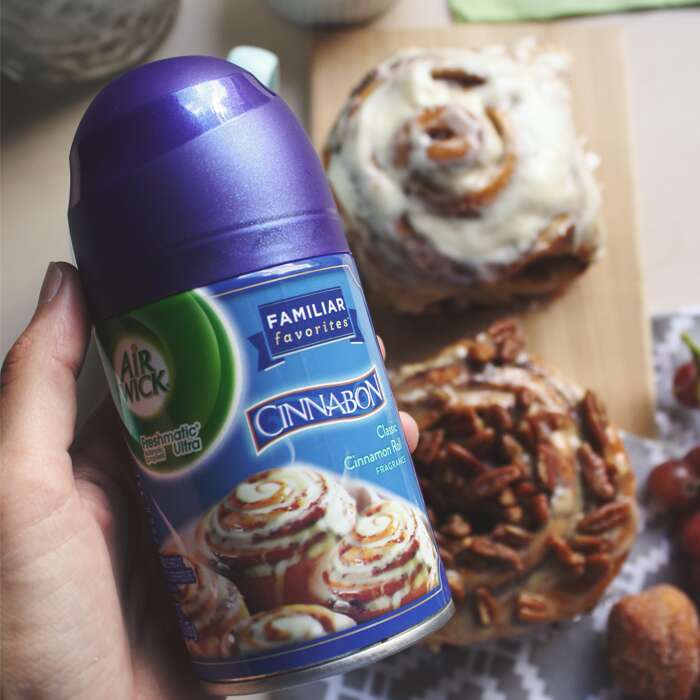 7. ... and an AirWick
There's no official legislation on the subject, but spraying that sweet maple syrupy smell when there are no Cinnabons in the vicinity to indulge in is considered a crime in many circles.
8. Bob Odenkirk got personal baking lessons from corporate
Better Call Saul found Breaking Bad's sleazy lawyer reborn as Gene the Cinnabon manager. And since Cinnabon didn't want to be unfairly represented, the brand actually sent a seasoned employee out to coach Bob Odenkirk in the cinnamon roll rolling process. Authenticity is everything.
9. You can get them delivered via Postmates
If you commit to eating a Cinnabon, you also commit to being in a near-coma for at least the next 1-2 hours. So put less space between you and your couch and order those sticky buns through Postmates. The app announced a partnership with Focus in August, which means Cinnabon delivery is now an option in select cities. Auntie Anne's delivery is too, but we don't recommend combining orders if you value self-care.
10. Somehow, there's a gluten-free version
Gluttonous Cinnabons seem to defy celiac-friendly standards on principle, but Recreating Happiness managed to find a way. Watch the blog's mastermind Rachel in action above.
Sign up here for our daily Thrillist email, and get your fix of the best in food/drink/fun.
Kristin Hunt is a staff writer for Thrillist, and hopes that Cinnabon AirWick doesn't fall into the wrong hands. Follow her to sweet scents at @kristin_hunt.