Giving the gift of food can be tricky. Some people can't get enough of niche artisan products, and others think you really want a steak that may or may not have even been made in Omaha. Obviously barware staples are always a great choice, but if you need to get a gift for the man who has everything except a fresh 6lb lobster, take a good look at these mouthwatering food delivery services.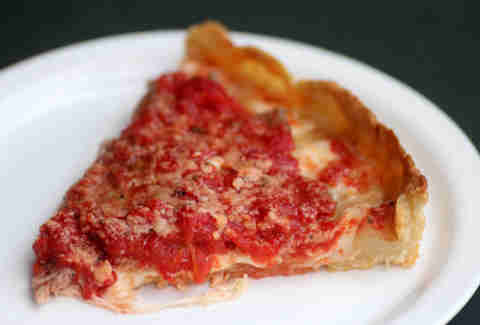 Lou Malnati's Deep Dish Pizza
2-pack for $59, 6-pack for $105
Nearly every deep dish Chi-town spot is wise enough to ship these days, but we crowned Lou Malnati's our top pizza in the city for their plum tomato sauce and a buttery crust made with Lake Michigan water (except on St. Patrick's Day). Just tell people it was the pizza stone and they might even believe you made it yourself.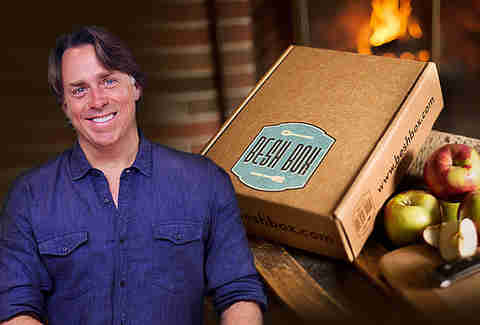 The Besh Box
$55/month
John Besh, the NOLA-based chef whose own stockings are stuffed with James Beard awards, just launched a service for which he curates a monthly box of culinary goodies. Each new 30 days features signature recipes and everything you'd need to make them, ranging from kitchen gadgets to artisan ingredients. Plus there's a Mardi Gras theme that doesn't even involve Hand Grenades, maybe.
The Mantry
$75/month
Aiming to fill your pantry with decidedly masculine foodstuffs (no Luna bars here!), Mantry offers a monthly delivery of artisan products like mountain bison jerky, backwood-crafted BBQ sauce, and Alaskan birch syrup. Each month has a dudely theme (Craft Beer Belly!) and everything's packaged in an old-fashioned wooden crate that's probably made out of reclaimed wood from a barn in Williamsburg, even though they don't have barns there.
The Lobster Guy
Pair of live 1 1/4lb lobsters for $23
Both an awesome and terrifying present, the Lobster Guy, aka Captain Tim from Deadliest Catch, will overnight you live lobsters. For easy cooking, choose one under 2lbs, or if you have an entire family of lobster fiends to feed, inquire about the 6lb options.
Taste of Texas from FoodyDirect
Brisket starting at $17/lb, sampler packs for $95
If live lobsters sound a little too Maine-stream (sorry), order some authentic Texas BBQ from three of the state's most legit spots: Kreutz Market, Black's, and Snow's (all three made our national 33 Best BBQ Joints). The region's known for beef brisket, but each place also peddles sausages, ribs, and turkey, as well as sampler packs for gifters who feel that decision-making is the pits.
Salt & Straw
Five pints for $65
Even though it might ruin their sustainable Portland street cred, beloved ice cream barons S&S will ship their creamy goodness all over the country. Opt for samplers of their favorites (Stumptown coffee and bourbon, sea salt with caramel ribbons) or seasonal specials like Salted Caramel Thanksgiving Turkey.
Pat LaFrieda Meat Purveyors
3lbs of dry aged burger for $60, two prime 38oz tomahawk steaks for $150
Deliver the gift of beef without looking like a grandmother by using this butcher who was born before she was. Pat LaFrieda, NY's most famous meat purveyor, who set up shop in 1922 and whose descendents star in the reality show Meatmen. Their burger blends are known around the world and their tomahawk steaks are a must if you consider yourself a man of meat.
William Larue Weller 12 Year Old
75cl bottle for $57
Since you probably slept on purchasing Pappy Van Winkle, go with the much more affordable/findable option of W.L. Weller 12yr, which is made using the same mashbuild and barrels as the much-revered hooch.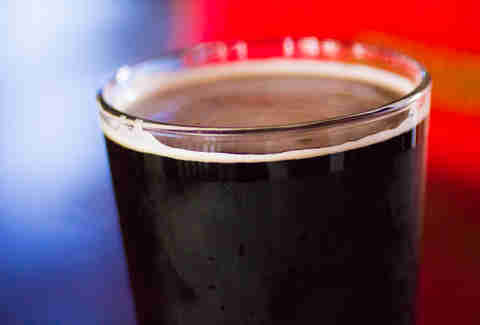 The Microbrewed Beer of the Month Club
$24/month for 12 bottles, plus shipping
You can never go wrong with the gift of beer. And unlike the dark beauty above, the Beer of the Month Club is all about transparency, with a database showing the monthly beer picks for the last eight years.