Oscar Mayer thinks you should give your dad a velvet-lined box of bacon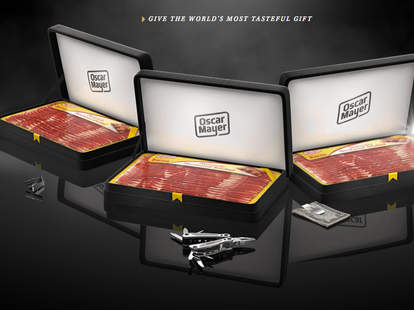 He always brought home the bacon so, this Father's Day, Oscar Mayer thinks you should reward Dad with a velvet-boxed package of delicious hardwood-smoked hog's gold. In a world where bacon has become hot dogs, soda, and candles, it's finally reached the level of your mom's bangles, and deserves to be stored as such. Each of the three gift sets includes 18-20 strips of little piggy, as well as a dad-cessory he probably shouldn't eat, but could, if he's a total animal and already took down all the bacon.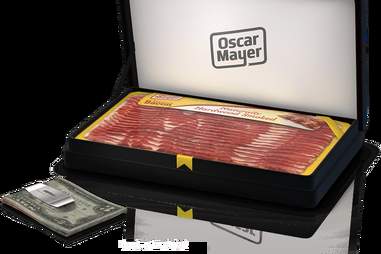 They even have fantastic names that make dad feel good about himself. This is the "Commander". Commanders use money clips!!
The Matador includes a pair of bacon cufflinks, which are even more attractive to colorblind bulls than red blankets.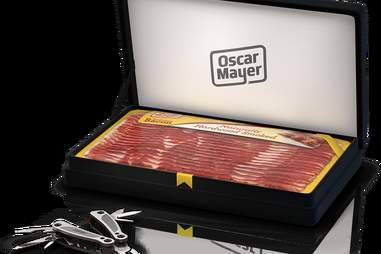 The Woodsman comes with a handy multi-tool that he can use to live off the fat of the land, when he's not busy devouring the fat of a pig. Happy Father's Day, dad.