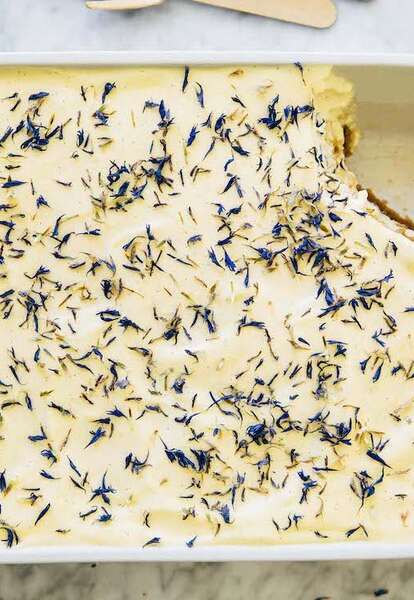 It seems as though every day, there's a new viral TikTok food trend that takes a few adventurous kids by storm. From cowboy caviar and homemade butter to jalapeño rosé and the corn song, there's no shortage of creativity on the app.
But as fun as these trends are, there will always be equally as interesting recipes that fall by the wayside. Take for example this tiramisu recipe, which ingeniously replaces espresso with earl grey tea—a perfect way to get back into baking season without actually baking. Or, if you're back at school and craving a satisfying meal on the cheap, check out this two-ingredient sweet potato gnocchi.
This is essentially a cross between French toast and churros, and it goes to show what remarkable things you can do with a regular old loaf of white bread and a few pantry ingredients. The Nutella spread and dusting of coarse sugar makes this recipe suitable for either breakfast or dessert—my favorite kind of duality. Extra points if you cut each sandwich into mini squares and serve them with various options for dipping, like maple syrup or even more Nutella.
Who doesn't love a one-pan bake? This would take about ten minutes of prep time total, and the result looks like a grown-up version of the baked tomato feta pasta. There's no limit to the amount of vegetable varieties you can use here, and roasting them before adding the pasta will impart so much flavor. Plus, you're getting even more complexity with the fresh herbs, broth, and cheese.
It's fig season. You simply can't go wrong pairing those honey-sweet fruits with a salty cheese like mozzarella—everything else that gets added to the salad is only secondary. Once the weather cools down, I'll even consider replicating these ingredients on a homemade pizza, bringing everything to caramelized perfection.
Making gnocchi feels like an accessible foray into the world of homemade pasta. And now is the perfect time to make use of sweet potatoes, which are just starting to get good again. I'm a big fan of gnocchi that's a little crispy, so I might throw these guys on a pan after parboiling. The parsley sauce seems like a great option for a lazy man's pesto, but I'd imagine the pasta on its own would also serve as an excellent side dish.
This recipe makes for the perfect chilled, end-of-summer dessert. Ladyfingers are soaked in earl grey tea instead of espresso, imparting a unique bergamot flavor. This aromatic component, combined with vanilla mascarpone, will result in a sweet treat that feels especially light and airy. You can even follow the example of @hummingbirdhigh and top the dessert with some blue cornflowers to take it into tea party territory.
Jessica Sulima is a staff writer on the Food & Drink team at Thrillist. Feel free to email her your favorite TikTok recipes.