Everyone knows a cupcake is the sexiest possible morsel you can run into on Tinder. But sometimes when the need for a midnight snack hits, you're looking to hook up with something different -- something savory with less icing and fewer commitments, like the ready-to-get-down Handi-Snacks. These are the 10 sexy snacks we'd swipe right on every single time.
Do NOT mess with Chester's little girl.
Doritos sounds like a handful, and we mean that in a number of ways.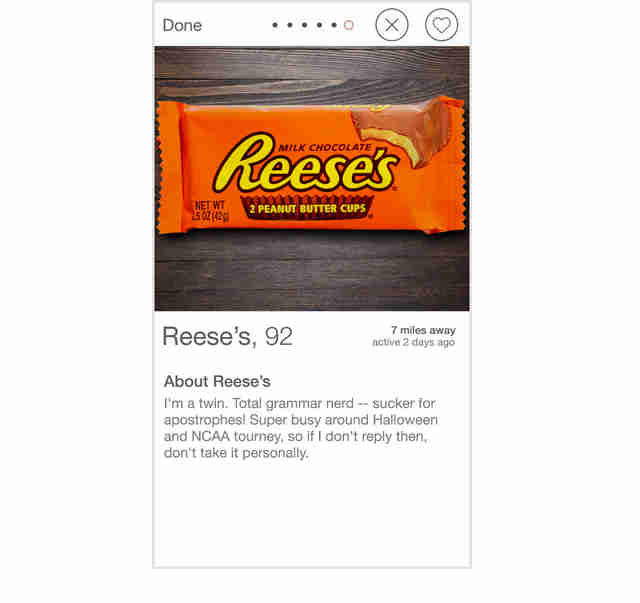 You can just tell that Reese's is always going to be correcting your English, but at least she's got the twin thing going on.
Twinkies is looking for a relationship that will literally last forever. Or until you eat it.
You and Hot Pockets will have a song together, and that song will be Katy Perry's "Hot N Cold."
If you've read a book recently, perhaps you and M&M's aren't for one another.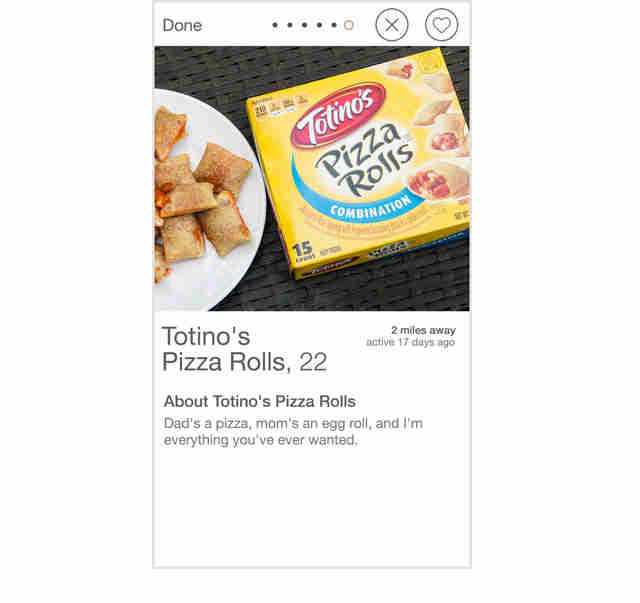 How are you only 22, but I feel I've known you my whole life?
Crackers 'N Cheese Handi-Snack has a long name and a huge appetite.
Date Zapp's, and you'll be on the couch watching a lot of Swamp People together.
Shut up and let me take you home to mom already!
Lee Breslouer is a senior writer for Thrillist, and thinks Reese's and M&M's need to hook up. Follow him to candy fanfic at: @LeeBreslouer.