Watch a hamster enjoy a Thanksgiving feast with his friends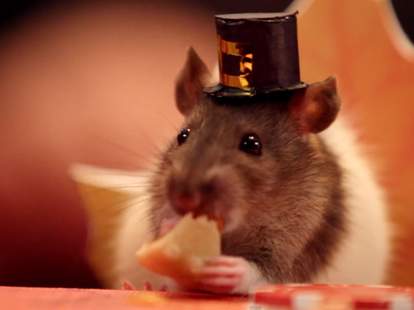 Preparing a Thanksgiving dinner for your family is stressful enough. But making a holiday meal for two hamsters and a bunny? Who knows what those guys will think of the pumpkin pie. Thankfully, the HelloDenizen team had an excellent chef on hand to serve the furry guests a traditional feast of turkey, stuffing, cranberry sauce, and pie. The video cuts before we can get a peek at the post-dinner cordials, but we assume their bartender buddy made a mean mulled cider.
Kristin Hunt is a Food/Drink staff writer for Thrillist, and wonders how the hamster would feel about green bean casserole. Follow her at @kristin_hunt.