Every time you go to Trader Joe's it's like visiting your hometown after being away for awhile -- everything looks familiar, but so different at the same time. That's because TJ's is constantly refreshing its shelves with new, delicious products for you to stuff your face with.
Because it's tough to keep track of all the new foods (and drinks!), we asked employees from across the country about their favorite items that've come out in the last couple months. Trust these fine men and women in Hawaiian shirts: They basically wrote your next shopping list.
Recommended Video
This Top-Notch Punjabi Spot Is A Favorite Amongst NYC Taxi Drivers
"If you like shrimp and a little bit of spice, it's pretty good. There's some type of wild rice in there, too. [Editor's note: it's a blend of red and brown rice.] It's kind of like a Mediterranean bowl with shrimp."
-- Kyle (Prescott, Arizona)
"The chicken sausage breakfast burrito is in our fresh section with our salads, and it's amazing. We used to have a breakfast burrito in our frozen section that I liked, but I always felt like it was a little short on pop. It got discontinued. Then this one showed up! The chicken sausage is really good -- it has a nice flavor to it. And it has potatoes in it, which always makes me happy!"
-- Mary (La Canada, California)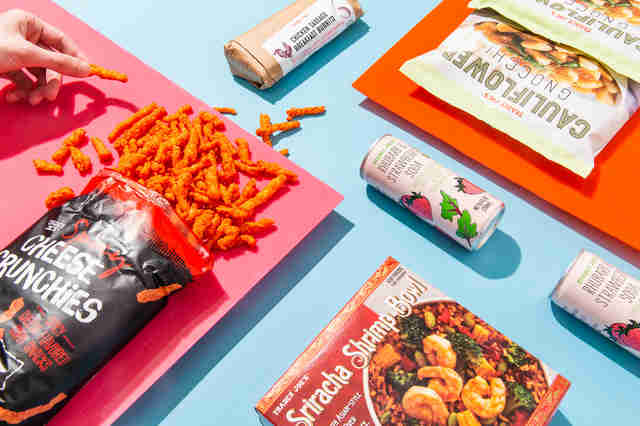 Spicy Cheese Crunchies
"We just got 'em a few days ago. They're really good! They're kind of like Hot Cheetos, but they taste more like a corn chip. But they're spicy. It tastes a little healthier for you, maybe…"
-- Danielle (Tulsa, Oklahoma)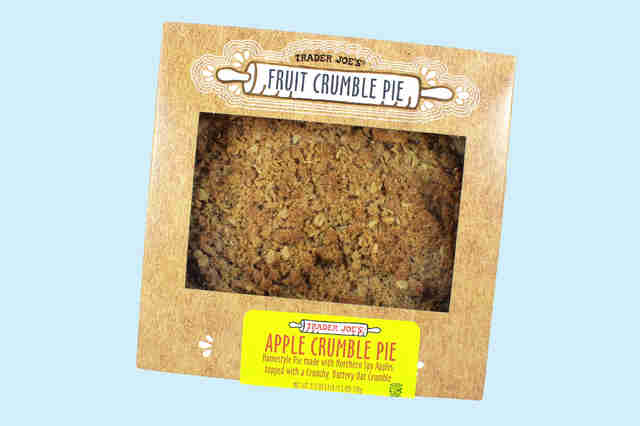 Fruit Crumble Pies
"These peach and apple crumble pies just came in. The peach is full of flavor! I just love peaches in general, so I'm going to prefer that. It's got an amazing crust. It's not sweet, not too tart -- it's perfection if you ask me. I miss peaches because we just had winter, so that's the one I'd go with!"
-- Taylor (Hadley, Massachusetts)
Tijuana Mexican Lager
"It's what you'd expect it to taste like -- kind of like a Modelo, but more crisp and fresh. It's $9.99 for a 12-pack [of cans], which is a really good deal."
-- Chris (Chicago, Illinois)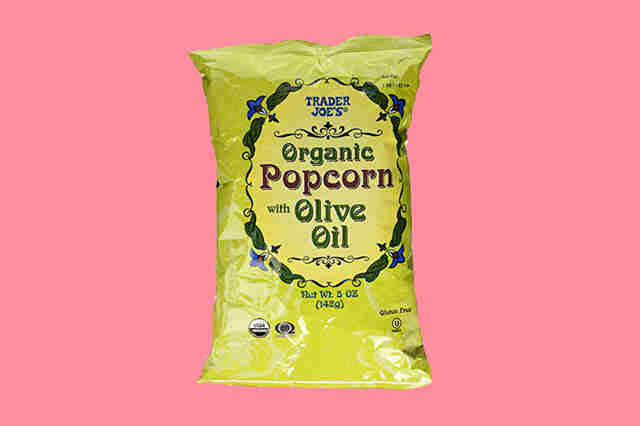 Organic Popcorn
"We've had Movie Theater Popcorn [for a long time], but we've never had [an organic popcorn] before! It's a light snack that's organic."  
-- Kyle (Buffalo, New York)
Mediterranean Orzo Salad
"We recently got in a pasta -- a Mediterranean orzo salad -- that'd be good for dinner. It's 2.5 servings, and it's not too bad nutritionally-wise. It has feta cheese, orzo pasta, and a vinaigrette balsamic dressing that gives it a nice flavor. It can be [served] as a side or a main -- the container looks small, but there's quite a bit in there!"
-- Molly (San Antonio, Texas)
"It's so good that they're having a hard time keeping it in. It's popular! You're going to want to dress it up with some sauce, [but] it's very good, and very healthy. "
-- Max (Davie, Florida)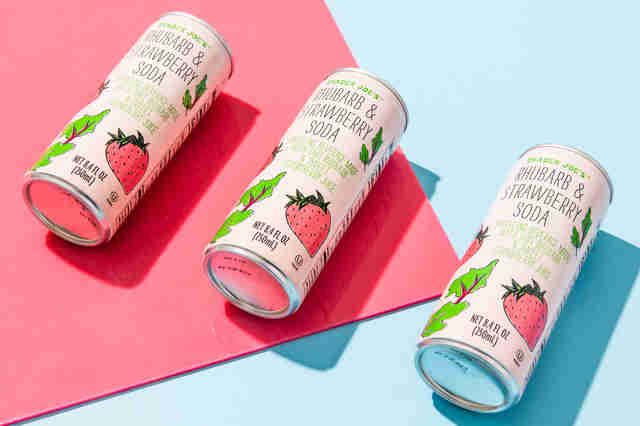 "We just got these sodas in little tiny cans. It's good! It's not overly sweet. It's low calorie -- I think it's around 60 calories a can, so it's not as heavy as regular soda. We have them in our cooler section in individual cans, or you can buy a four-pack of cans with our teas and juices."
-- Danielle (Tulsa, Oklahoma)
Sign up here for our daily Thrillist email and subscribe here for our YouTube channel to get your fix of the best in food/drink/fun.