<a href="http://www.shutterstock.com/gallery-931246p1.html?cr=00&pl=edit-00">Ken Wolter</a> / <a href="http://www.shutterstock.com/editorial?cr=00&pl=edit-00">Shutterstock.com</a>
Red Lobster was in the news a ton in 2014, between its sale to Golden Gate Capital and its fancy updates. But while people were spending idle time talking about stock value, they really should've been discussing all the rappers and disastrous crab buffets that've passed through the chain's halls. As Red Lobster inches closer to its golden anniversary (47 years strong, son!), we decided to recap its major milestones. Enjoy this article with a free side of Cheddar Bay Biscuits.
1. The founder started his first biz at the age of 19
Okay, so maybe he was a little older than this kid, but he had the same youthful ambition. Bill Darden first dipped his teenage toes into the food service world with a 25-seat lunch counter called The Green Frog. It was in Waycross, GA and promised "service with a hop." See what he did there?!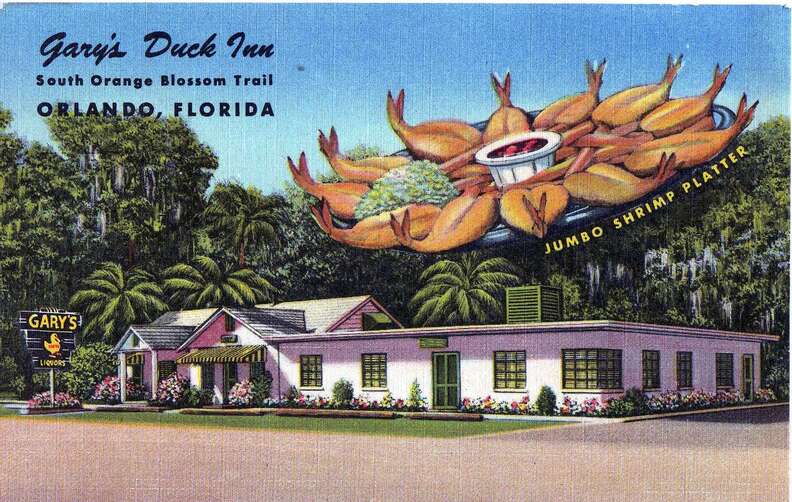 2. Red Lobster was inspired by Gary's Duck Inn
Once he saved up that sweet Green Frog cash, Darden (along with other investors) bought the Orlando institution Gary's Duck Inn. The place had attracted hordes of loyal customers by serving simple, irresistible seafood, and Darden staked his Red Lobster venture on that very concept. Sadly, Gary's Duck Inn closed in 1994, but its progeny continues to fight the good fight.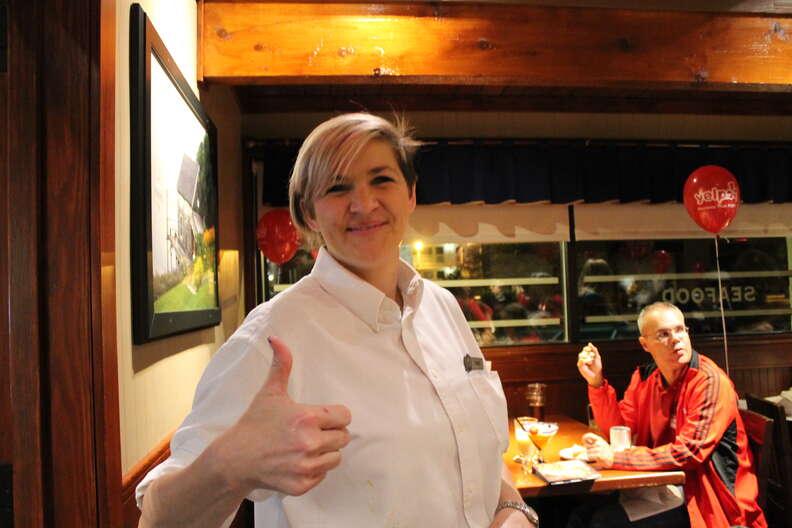 3. Their '80s training program was intense
As the paper of record detailed in a 1989 article, the Red Lobster training program was a marathon of pop quizzes, drills, and classes. They held contests to see who could use the computer the fastest and who could describe the desserts most appealingly. But most dauntingly, there was a big test (with $100 for the highest-scorer) on the entire Red Lobster menu... which the pupils had precisely one evening to study for. And no, they would not give partial credit for Parrot Island Jumbo Coconut Shrimp.
4. They fired Nicki Minaj
Making for the greatest soundbite in the history of soundbites, Minaj once told Atlanta's Hot 109.7, "I've had haters since Red Lobster." By her own estimation, she was fired from five different locations for having a bad attitude. At least one dismissal was prompted in a parking lot, where Minaj chased down a customer who stole her pen and flipped the bird. She also allegedly dropped one of her nails in a salad, so it's probably best she switched career tracks.
5. An all-you-can-eat crab promo nearly sunk them
Back in the summer of 2003, Red Lobster tested out an "Endless Crab" promotion. It was wildly popular... maybe too popular. The management vastly underestimated how much crab customers could put away and took a dramatic plunge in the profit margins. Just how dramatic? The president at the time, Edna Morris, left following the Endless Crab fiasco. And while Red Lobster claimed it was unrelated, we have a feeling it was "unrelated" the same way Nicki Minaj's departure was "unrelated" to that fingernail salad.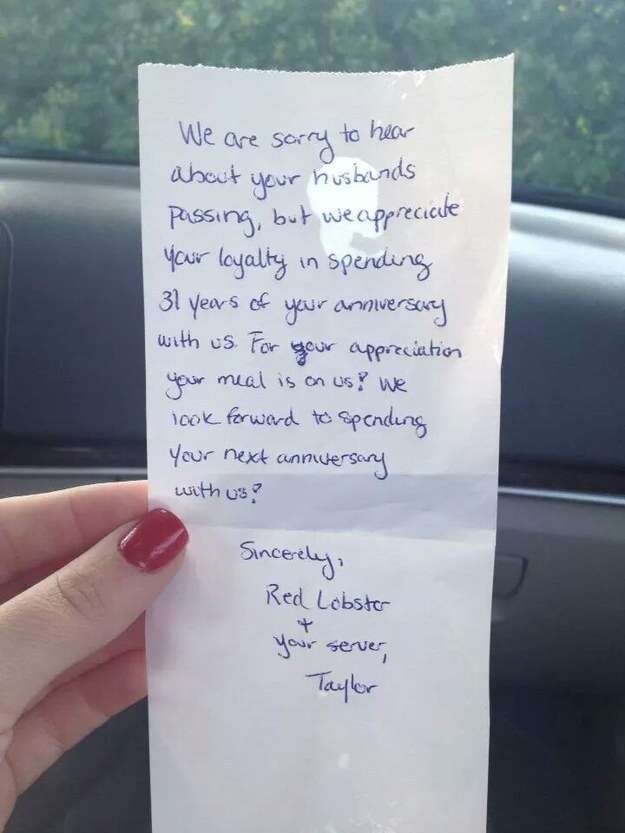 6. They comped a widow's meal on her wedding anniversary
For three decades, now-deleted Redditor Coppin-it-washin-it's parents went to Red Lobster for their anniversary dinner. But her Mom sadly had to spend the 31st trip without Dad, after he lost his battle with cancer. Coppin-it-washin-it's sister went with their Mom instead, and when the two got the bill, they found it had been comped by a sympathetic server. Cry-hugs obviously ensued, as well as a general restoration of faith in humanity.
7. Tim & Eric are fans
Though considering their bizarre "tribute," we're not sure Red Lobster reciprocates the admiration.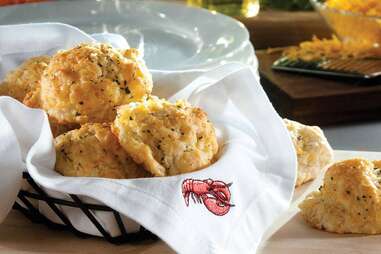 8. The Cheddar Bay Biscuits replaced some unpopular hushpuppies
Nowadays, people go to Red Lobster just for the biscuits, but prior to 1988, they didn't even exist. Hushpuppies were the initial bread basket staple, until corporate culinary whiz Kurt Hankins started experimenting with a Texas toast-style French bread. His new creations netted fans pretty quickly, and were a full-blown institution by the mid-'90s. May they live on in our hearts, memes, and stomachs for another 26 years.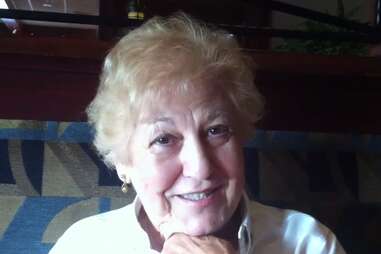 9. Their employees basically refuse to quit
You might be wondering how you're going to get to 40 without retiring, but for Red Lobster MVP Maria Dingman, settling down is for the weak. The 86-year-old waitress cheerfully clocked in 36 years with the restaurant chain -- where people apparently sang her West Side Story showtunes on the reg -- and only retired this past November because her dumb body made her. She will presumably be awarded "Employee of Every Month" for her services.
10. The name can pose enunciation problems
For the children of South Park, it's a real tongue-twister.
Sign up here for our daily Thrillist email, and get your fix of the best in food/drink/fun.
Kristin Hunt is a Food/Drink staff writer for Thrillist, and might start getting fired from Red Lobsters to build up her street cred. Follow her at @kristin_hunt.