Taco Bell's shiny new spin-off opened this week, and like Panda Express's Innovation Kitchen before it, it's got some pretty incredible offerings you won't get at your typical FourthMeal (sadly, no orange chicken burritos, though). After obsessively perusing the U.S. Taco Co. menu, we're confident these are the most incredible-sounding items of the bunch. Here's what the lucky bastards of Huntington Beach, CA are currently eating for lunch...
The Hot Chick
That'd be a taco with crispy chicken, Buffalo sauce, blue cheese, slaw, jalapeño, and cilantro -- not the Rob Schneider movie Rachel McAdams has been trying to forget for 12 years.
Southern Squealer
Pulled pork tacos are always welcome in our book, but we're crushing hard on this one thanks to its bonus peach-jalapeño BBQ sauce, cilantro, slaw, jalapeño, cornbread, and ability to unearth horrible memories of Deliverance.
Winner Winner Chicken Dinner
On the flip-side of Southern cuisine, they've got a tasty take on fried chicken and gravy. This time, the gravy's way spicier (it's got jalapeño), and it's complemented by roasted corn pico de gallo, cilantro, and more jalapeño.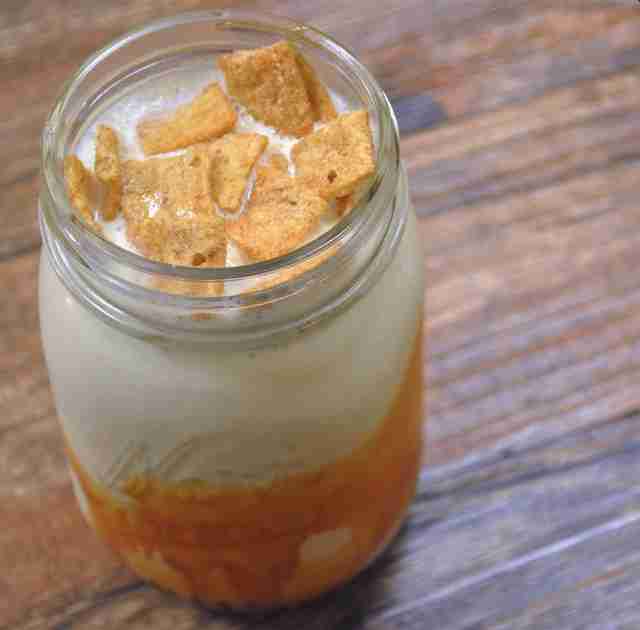 Friggin' Fried Ice Cream Shake
Look at the name of this thing, and then look at the photo and notice it contains Cinnamon Toast Crunch. No further explanation required.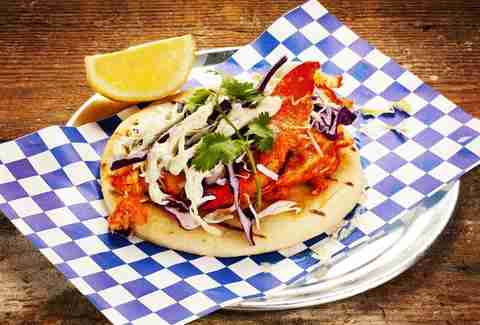 The 1%er
Sean Lennon is doubtless pissed over this $10 lobster taco with garlic butter, slaw, cilantro, and roasted poblano crema, while Jordan Belfort just bought 200 to throw at people during his holiday party.
Brotherly Love
That'd be a Philly cheesesteak-inspired taco, in case you're behind on your city nicknames. Liberty Bell rust and a Yuengling glaze are presumably included.
Surf City Fries
Even though these carne asada, avocado, pico de gallo, and Cotija-loaded fries hit the U.S. Taco Co. Facebook page months ago, they weirdly aren't on the site's official menu. We're going to chalk that one up to the chefs "taste-testing" all available supplies, and assume Surf City Fries will be up for order momentarily.
Kristin Hunt is a food/drink staff writer for Thrillist, and now has a Cinnamon Toast Crunch shake-sized hole in her heart. Follow her at @kristin_hunt.