Imagine yourself rolling a shopping cart down the aisles of Trader Joe's. Ah crap, that one's got a bum wheel and now you've slammed it into an old lady. Apologize quickly and get another cart! What do you see on the shelves? Frozen dinners, snacks from around the world, and farm-fresh produce. But there's so much of it, and it's constantly changing thanks to Trader Joe's insatiable appetite for limited-edition and seasonal items.
To help you only fill up your cart with the best of what TJ's has to offer, we spoke to superfans and chefs who shop the aisles on the regular to tell you what to buy and what to avoid. These are the most overrated and underrated products at Trader Joe's.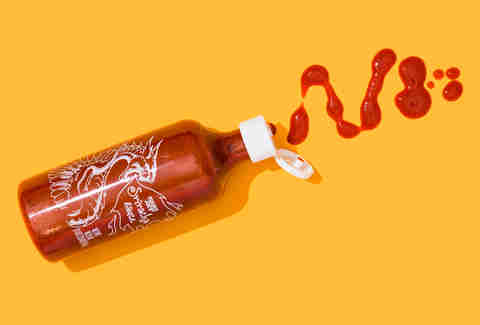 The famed Rooster sauce's popularity may have come and gone, but it still takes up shelf space at TJ's. But perhaps you should pass on it. "It's too sweet, and not nearly as good as the OG Huy Fong/Tương Ớt Sriracha," says Lauren Koeppe, chef/founder of Create Hospitality.
While chef/owner Adam Tortosa of San Francisco, California's Robin advises you skip all the ravioli, penne, and gnocchi that fills up the freezer section: he's is a big fan of the steamed chicken soup dumplings. "The beauty of a soup dumpling is that it's best experienced as soon as it's ready," he says. Instead of waiting a half-hour for a delivery guy to drop off dumplings at your door, he loves the fact that you can shovel these delicious bites into your mouth ASAP.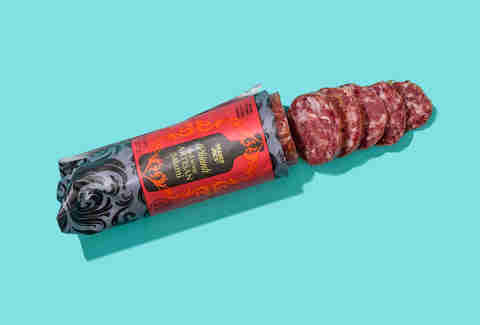 Don't you dare settle for regular old salami when there's artisan salami to be had. No, seriously! "I love the Chianti salami," says chef Mark Steuer of the Windy City's modern Bavarian beer hall Funkenhausen. "It's just as good as [salami] you find at other grocery stores for three to four times the price."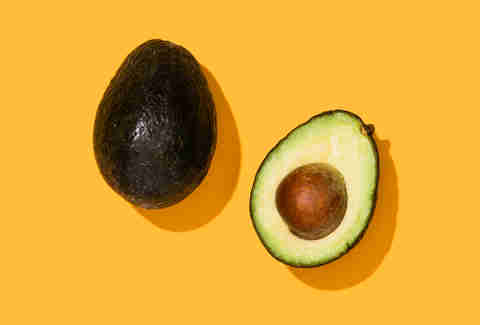 Overrated: Avocados
Natasha Fischer runs one of the best TJ's-themed Instagram accounts in the world, @traderjoeslist, which features everything new and delicious at the supermarket. And even though the trendy green fruit is usually affordably priced, she recommends you pass. "I love to spread it on my toast, but they're never ripe at TJ's," she says. "Not even close. They're like rocks painted green. Unless you have a few days to wait for them to become ripe, you're better off going somewhere else."
Underrated: Organic superfood pilaf
Good advice for anyone trying to eat health-consciously: skip the frozen meals. Many of them are laden with salt, and TJ's options are no exception. But if you know where to look, you can find a flavorful, healthy meal. "The superfood [ilaf is essentially a brunch of frozen vegetables, pilaf, and kale. [Trader Joe's doesn't pile on] a lot of seasoning, added flavors, or crazy sauces that add a ton of sodium," says Jeremy Tannehill, executive chef of Chicago, Illinois' Public House.
Like cilantro, cookie butter is a food that inspires strong reactions. It's either the best thing you've ever tasted or a scourge that should not be allowed on a plate. Here's something you may not know: cookie butter is made up of actual cookies crushed up and mixed with vegetable oils to form a spread. The cookie butter faithful spread this gingerbread-like concoction on everything (bagels, apples, pancakes), while others... don't. Chef/dietician Amanda Hibshman, RDN, who hosts the Trader Joe's-themed cooking show The Fearless Flying Kitchen, says, "It's like eating a pre-chewed graham cracker. Just get a cookie and chew it yourself. But people are obsessed with it!" Not everyone, Amanda. Not everyone.
Chia seeds and quinoa (and to a lesser extent, amaranth) are a few trendy ingredients you might spot on menus and at fancy grocery stores lately. So what does Trader Joe's do with them? Why, throw 'em on a tortilla chip, of course! And lucky for us shoppers, the end result is quite delicious. "The organic blue corn tortilla chips with quinoa and chia seeds are my favorite hidden gem," explains Josh Lang, the man behind one healthy Trader Joe's focused Instagram account. "I usually go through an entire bag every week. It's a much healthier alternative to potato chips as it's lower in salt, and contains some healthy fats and protein."
When you picture your ideal breakfast burrito, what do you see? Perhaps a warm flour tortilla with fluffy eggs and melted cheese. This breakfast burrito does indeed have those ingredients, but the execution is off in the eyes of the Chicago-based executive chef Brian Jupiter of Frontier. "The breakfast burritos are gross... and overrated," he says. "They aren't balanced ingredient-wise, and heat up to be soggy." Yeah, that's not ideal.
One of the best things about TJ's is the wide selection of frozen dinners that can satisfy practically any craving. But you can also fairly easily build a meal using an ingredient or two from somewhere that's not the frozen aisle. To wit: the Masala Simmer Sauce. "It's the perfect balance and spicy and sweet," notes Koeppe. "Just add a can of TJ's coconut milk, chickpeas, diced onions, potatoes, and bell peppers, and simmer for 25 mins. Serve over basmati rice with some fresh cilantro. It's an amazing vegan meal and a quick weekday dinner." Sounds easy enough to us.
TJ's has plenty of solid pizza options. But this is likely not No. 1. "The frozen cauliflower pizza crust falls short of its high expectations as a healthy and gluten-free alternative to pizza crust," says Lang. "It breaks apart too easily and has an overpowering taste of corn to it from the cornstarch and corn flour."
There aren't many grocery stores around that offer tasty snacks from all over the world. And despite this snack being a Giant, you might pass over it. "I'd buy them by the case, if I could!" raves Zack Sklar, owner and executive chef of Peas & Carrots Hospitality Group. "If you like Corn Nuts, these will blow your mind."
Overrated: Joe's Diner Mac & Cheese
Don't get upset, but chef Cam Smith of Chicago's Grand & Ogden is about to insult a TJ's classic. "Everyone loves the Diner Mac & Cheese, but I think it's one of their more overrated products," he says. "It's bland and lacks good flavor. I have to add a lot of salt and pepper to get a kick! When it comes to mac & cheese, doesn't everyone prefer homemade?!"
We have no idea how cold-pressed juice became more expensive than a cocktail in a fancy bar. But luckily, Fischer has a solution. "Why spend $12 at one of those pretentious juice shops when you can spend $3.99 at TJ's?" she asks. "It's not as fresh, but if you want a bargain, this will leave cash in your wallet for the avocados you have to buy from Whole Foods." Sick avocado burn.
Sign up here for our daily Thrillist email and subscribe here for our YouTube channel to get your fix of the best in food/drink/fun.