When they're boasting trainside delivery, you'd think Pizza Hut would have no problem keeping each and every location running. But some Huts inevitably fail, and when they do, they might get hilariously repurposed by local police departments.
Used to Be a Pizza Hut is the essential blog tracking the second lives of the world's fallen Pizza Huts. Working off a network of elite spies/readers, the site shares amazing photos... like these.
Conspicuous red roof there, Le Peep... do you have three cheese-stuffed pancakes?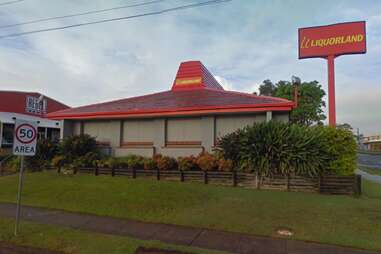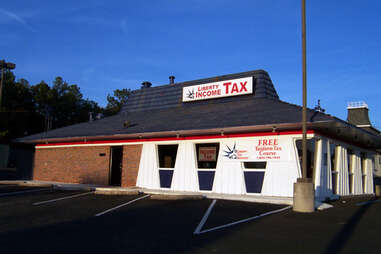 Because you can't talk Employee Stock Ownership Plans without the lingering smell of pizzas from the past.
And finally, the crown jewel. According to an insider tip on Reddit, the Des Moines police's traffic department only used this as a temporary location. But still! Actual cops once wrote up joyriding 14yr-olds in an old Pizza Hut, and we have the proof right here. God bless the Internet.
Kristin Hunt is a food/drink staff writer for Thrillist. Some of her strongest friendships are built on cheeseburgers. Follow her at @kristin_hunt.