After being inundated with and confused by late-night commercials for BelVita Breakfast Biscuits, we logically concluded that they were marketing a substitute for the beloved cheese substitute Velveeta, and not healthy whole-grain breakfast cookies. With that bit of ill logic, we tested soft-baked BelVita cookies instead of cheese in three of our favorite Velveeta recipes -- queso dip, creamy shells, and the Juicy Lucy burger -- to see which fared better. It was gross.
Recommended Video
Cocktail-Flavored Donuts Turn Breakfast Into Happy Hour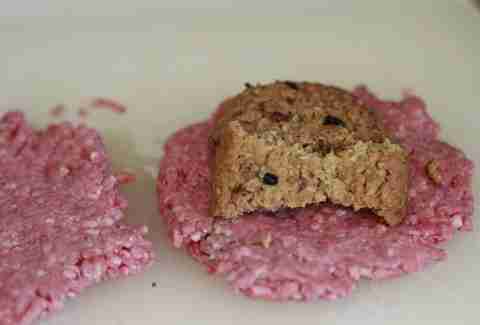 The Juicy Lucy
A Minnesota classic, the Juicy Lucy's just two burger patties smashed together with cheese in the middle. So we put a fruity BelVita bar in the middle and grilled it up alongside a real one.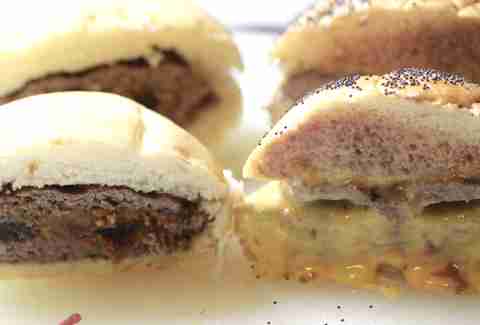 The burger held its structural integrity when we split it in half, but the fruit bits got a little soggy and dyed the bun for our real Lucy red, making it look like it was dipped in blood until it barfed out cheese.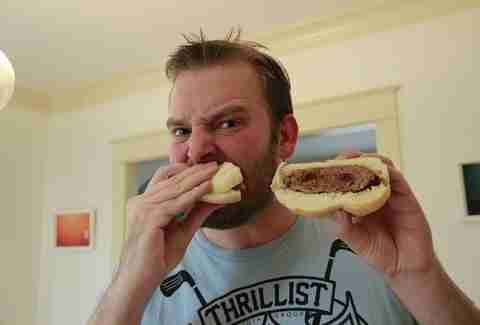 The Verdict: Somehow, the BelVita bar managed to sap all the flavor out of the meat. This sucker was about as tasteless as a Hitler joke at a bar mitzvah, but not nearly as offensive.
Queso Dip
Perhaps Velveeta's greatest application, we followed a basic recipe of salsa, milk, and a crumbled BelVita bar and tossed it in the microwave for a minute.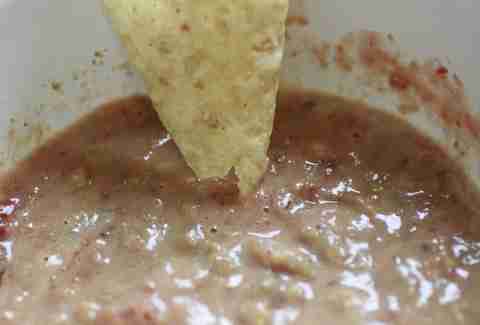 In an interesting and slightly disturbing development, the Belvita bar actually melted in the concoction, creating the texture of a particularly chunky batch of salsa. The science here is befuddling, but we gave it a shot anyway.
The Verdict: Also kind of disturbingly, it wasn't bad. The fruit and salsa were surprisingly compatible, and the whole thing just kinda tasted like spicy oatmeal. We will revisit this at our next Cinco de Mayo brunch.
BelVita Shells
Finally, a take on Velveeta's most popular product -- we did a family recipe consisting of shells, milk, butter, salt, pepper, and mashed-up BelVita.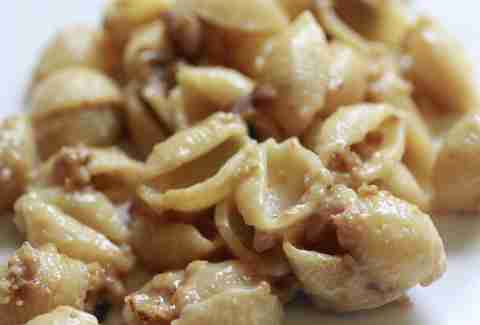 Once again, the BelVita magically melted into the cream, with little chunks of grain remaining and kind of making it look like the breadcrumbs your Mom used to sprinkle on top of real Velveeta Shells & Cheese to make it look homemade. You still haven't forgiven that lie, have you?
The Verdict: No. Just no. How the hell does the "queso" taste better than this? It's just a nasty, buttery, peppery blob of nasty. Apparently, these BelVita guys know nothing about making cheese... oh, wait...