The true origins of 13 classic American foods
Did you know that the series of events that led to the invention of the cheeseburger can be traced from Genghis Khan to a (probably pimple-faced) teenage fry cook in Pasadena? Of course you didn't. But it's still true. Turns out that a lot of the quintessentially American foods we eat every day were invented in moments of culinary genius by kids, innkeepers, and just plain hungry people all over this great nation. Their stories deserve to be told.
Here are the origins of 13 classics: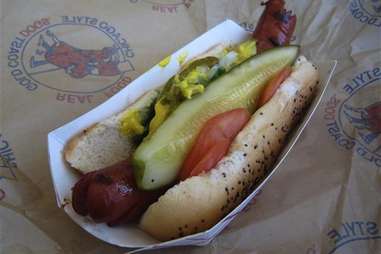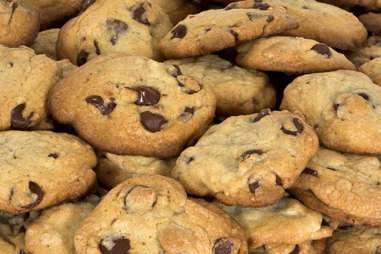 GRILLED CHEESE: EVERYWHERE - 1920s
Ah, the grilled cheese sandwich. So simple in its design, so efficient in its cost. Which is to say that making a grilled cheese sandwich is pretty much the cheapest (and most delicious) combination of two ingredients people could feasibly make back during the Great Depression, and they hit the grilled cheese HARD. When you think about it, didn't we all invent the grilled cheese? Yeah. We kinda did.
Adam Lapetina is a food/drink staff writer at Thrillist and the inventor of the grilled cheese sandwich. Read his musings on Twitter at @adamlapetina.