Universal Television/NBCUniversal/Getty Images
The Cheesecake Factory was recently crowned America's Favorite Casual-Dining Restaurant (You've Probably Been to With Your Grandparents), though the grandparents thing was more implied than anything. But what is it that separates the factory from the Chili's and Cracker Barrels? Is it the fact that there's no actual factory equipment, or that having a million menu items guarantees something for everybody? We took a look at what celebrities and regular folks think to find out.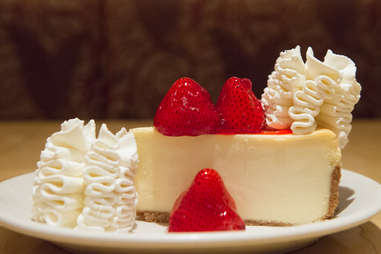 It's a great place for a date
Drake complainraps in the song "Child's Play" that the girl he took there is fighting with him "at Cheesecake" even though she knows "he loves to go there." We've got a theory that eating a meal at Cheesecake and the whole Views album have a lot in common.

Its appetizers will help you one day become the NBA MVP (just wait five to six years)
Salads that eat like actual meals (or a few meals put together)
Like, it makes sense athletes love Cheesecake Factory. They're the only ones who can eat an 8,000 calorie salad and not have it matter.

— Dane Carbaugh (@danecarbaugh) January 29, 2015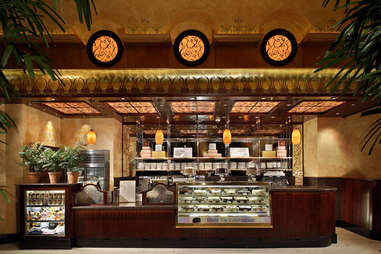 The food is a real pick-me-up
I want the Cheesecake Factory to cater my funeral

— Kevin Kissoon (@alphabrown407) May 12, 2016

Sign up here for our daily Thrillist email, and get your fix of the best in food/drink/fun.
Lee Breslouer is a senior writer for Thrillist, and will one day order every single menu item at Cheesecake Factory. Follow him to life goals: @LeeBreslouer.