Fast food never looks as good as it does in the commercials, except for when it comes to these totally beautiful fast food franchise locations from around the world, some of which are peddling amazing international fast food items that we should totally have in America. Here're 10 oddities of architectural greatness flown under the flags of some of the finest fast food chains around.
Recommended Video
Timothy DeLaGhetto and David So Hit Up the Taste of Little Italy Food Festival
McDonald's, Budapest
The very first Mickey D's in Budapest happens to be Ronald's finest temple. Opened in 1988, the McDonald's took over the space of a fancy resto in the Nyugati Train Station, which was built in the Beaux-Arts style by the same folks who did the Eiffel Tower and Statue of Liberty. It's packed with baroque elements like ceilings imbued with golden arches.
Burger King, Argentina
The home of one of the South American country's first female settlers is now Buenos Aires's highest class BK. Although the front facade was revamped, the second story remains true to its neo-Gothic roots with a domed ceiling and frescoes that rival those of the most beautiful Taco Bell.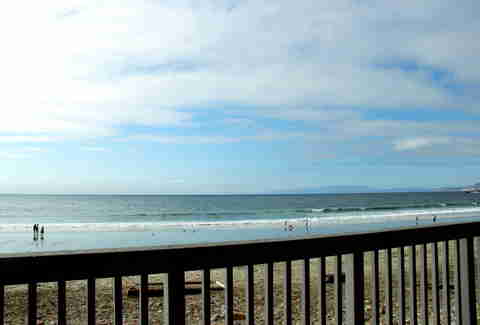 Taco Bell, California
This is the view from the most glorious Taco Bell ever, which is located on the occasionally sunny San Francisco coast.
Pizza Hut, Egypt
Egypt's tourists seeking a taste of home can stop by the only Pizza Hut in the world whose windows look directly out onto the pyramids. And it's probably not even cursed by King Tut!
Sonic Drive-In, Florida
Perhaps the only date-friendly Sonic in existence, this Miami location has imported a ton of white... sand to give the whole place an unreal beach vibe. Bonus points for 100oz beer towers.
KFC, Iceland
The Colonel's secret recipe for success in Scandinavia is a boxy cast-concrete and sheer glass structure that eschews his usual extra-crispy design principles.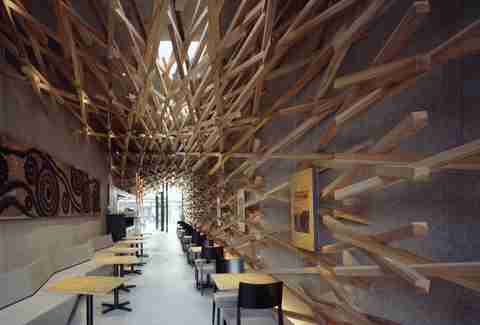 Starbucks, Japan
Intended by the architect to give the impression that you're walking inside a tree, this Japanese coffee palace is outfitted with interwoven wooden blocks that give it a truly grande appearance.
McDonald's (again!), France
Parisian furniture designer Patrick Norguet was tasked with revamping the look of France's McDonald's stores to make them look more royale and less cheesy.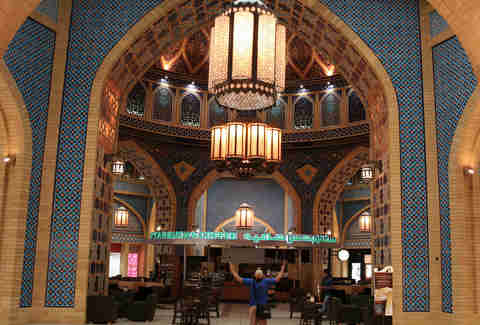 Starbucks (part deux), Dubai
Perhaps the most beautiful Starbucks in the world is located in the Persian quarter of Ibn Battuta Mall in Dubai, the largest shopping mall in the entire world and a great place to drink a caramel macchiato.
McDonald's (damn Ronald, you did it again), Illinois
The Rock and Roll McDonald's in Chicago, IL is packed with Elvis memorabilia and the ghost of Wesley Willis.
Dan Gentile is a staff writer on Thrillist's national food/drink team who recently purchased a very nice toaster oven and is excited about exploring the world of crispy reheated food. He also enjoys hating mustard. Follow him to pots of gold/Twitter at @Dannosphere.