Yuengling ice cream is back in action after 30 years of retirement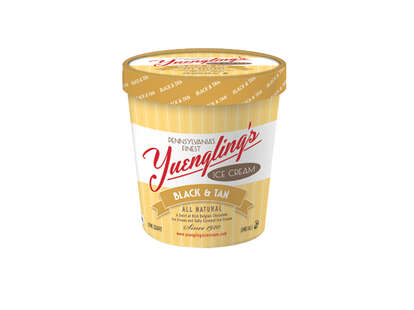 Disciples of the state beverage of Pennsylvania, rejoice. Over 30 years after Yuengling shut down its dairy department, the brewery is revving back up the, um, churning machines to produce ice cream once again. No one has seen a Yuengling (ice cream) pint on grocery store shelves since 1985, when the company canned its frozen dairy treats, but David Yuengling himself says the stuff will be back by March 2014.
The brewery first started making ice cream back in 1920 when they needed something else to sell thanks to that buzzkill Prohibition. Their new product proved so popular that they added several branches across PA and eventually changed their offshoot's name from Yuengling's Ice Cream Corporation to Yuengling Dairy Products Corporation so they could shill milk, too. But apparently it didn't stay popular enough, and the Yuengling family eventually shut down the plant.
The resurrected Yuengling's Ice Cream will feature all ten of the original flavors, including Root Beer Float and Black & Tan. Now, before you start spinning in your desk chair over beer ice cream, let's be clear: this Black & Tan is comprised of Belgian chocolate and salty caramel ice creams, not pale and dark ales. But it still sounds damn tasty, so you should definitely start casing your local supermarket the second March 2014 rolls around.