Where to Order Takeout & Delivery in NOLA Right Now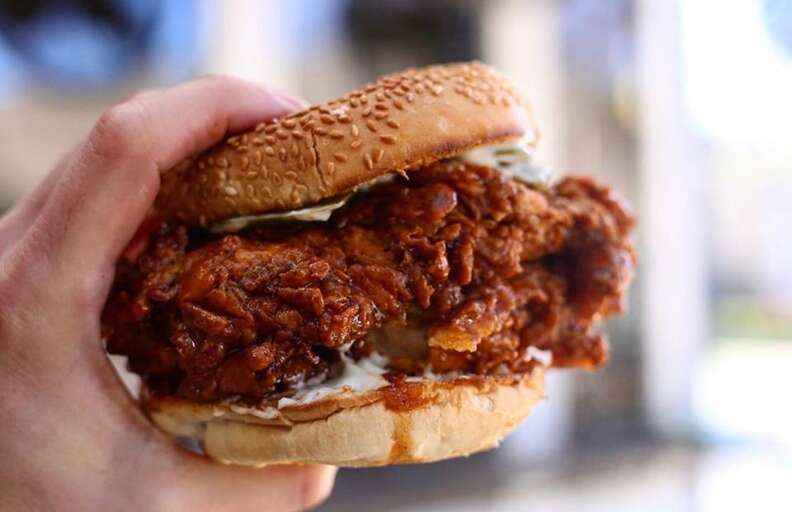 New Orleans has been under a stay-at-home mandate for nearly two weeks now, leaving the streets nearly empty, local venues quiet and many area businesses shuttered. Still open, however, are "essential" businesses like grocery stores, pharmacies, and restaurants -- so long as they adhere to strict guidelines about takeout and delivery. And there are few people capable of getting creative under pressure quite like the folks who work in New Orleans kitchens.
While many local restaurant owners have made the choices to shut down altogether, the challenges presented by the delivery and take-out requirements, combined with staff cuts, have resulted in some delicious opportunities to try some of the city's best restaurants in unique ways. Ordering from them is also a key way to support local businesses while the massive economic impacts from the coronavirus really set in. Below, we've rounded up some of our favorite options during this extraordinary moment for New Orleans cuisine, along with some menu choices -- and if you don't see a favorite of yours, check their social media to see if they're still in operation.
Note: Many restaurants have adjusted their hours as well as their menus, and because no one should be waiting around any longer than necessary, call ahead with your orders.
Just weeks ago, it was hard to even get inside this new Magazine Street restaurant, and nightly waits routinely climbed past 90 minutes for a table. It was worth it, though, to get a bowl full of the tear-inducing eggplant. For now, however, they've turned to takeout exclusively from 4pm to 9pm, but are still offering their full menu. You know what that means: you can wait on your couch, and you'll still get egg rolls.
Cost: $3 for each egg roll, $11 for the spicy stir fried eggplant
The Coquette team has been serving up family-style meals since the shutdown began, including fried chicken and peel-and-eat shrimp -- but you have to have something to wash it all down. At present, the city has still nixed takeout cocktail sales, so pick up a pre-mixed batch of Bloody Mary or margarita mix for your quarantine cocktail hour.
Cost: $10 for the batch cocktails, $15 for the peel-and-eat shrimp, and $40 for a fried chicken dinner for 3-4 people, which includes pickles, ranch, hot sauce, and two pints of sides. Availability changes daily. Order online via Grubhub
Finding dishes from two of New Orleans' best restaurants inside the local grocery story is one of those odd and beautiful pairings that'll remind you what makes this community work so well in times of disaster. Both Commander's Palace and Saba have been sending ready-made takeout straight to Rouses, so you can pick up something extra special while you're stocking up for your entire household. (Head to Rouses' Twitter account for the latest offerings from all the local restaurants they've partnered with.)
Cost: $8.99 for turtle soup, and $1 per pita
While the Marigny restaurant is offering a limited version of its usual menu, you'd do best to call ahead by 2pm daily for the family meal special. You'll get a "Garfield-sized" lasagna, plus their insalata tre colori, a garlic herb focaccia for dipping, and a pint of ice cream for $60. All you'll have to do is heat up the lasagna, and, eventually, will yourself off the couch.
Cost: $60 for the family-style lasagna meal; pre-orders requested. Order online through Seamless or Grubhub
Bagels can make just about anything better, and Laurel Street is offering curbside takeout and delivery of its sweets and bagels. Don't forget to get a tub of their special cream cheese, like the date and honey or olive pimento, while you're at it.
Cost: Bagels are $1.75 each or $18 for a dozen; spreads are $1.75 for a single serving or $4 for a half-pint; order online through Seamless or Grubhub
If the chicken sandwich wasn't enough to get you to order from Blue Oak, then consider this: the Mid-City restaurant has been slinging free bag lunches on Saturdays for service industry workers and musicians for two weeks now, making it clear their priorities are in check. So, do the right thing and show your appreciation right back. You can order online, or call ahead.
Cost: $13 for a spicy chicken sandwich; order online via Grubhub
Feeling like you could use a little comfort food? This Treme restaurant is offering daily specials, like the usual red beans and rice on Mondays, as well as hot plates of its famous fried chicken for lunch time, Monday through Friday. Make sure to call ahead or email with pre-orders a day in advance, and they'll bring them out curbside.
Cost: $30 for a family-style meal for each daily special; order online via Seamless or Grubhub
The Algiers Point coffee shop is still roasting beans, even if you can't stop into one of its locations and stay while. From taster sachets up to five-pound bags, Congregation will make sure you have your morning brew, either in whole beans or ground to your level of choice through its online shop.
Cost: 1-pound bags start at $15, with free delivery available in Orleans and Jefferson parishes; order online through Grubhub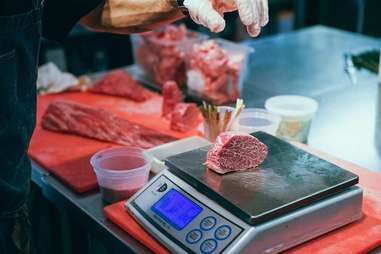 Getting dinner at Doris Metropolitan, in its swank little location just off Jackson Square, is the kind of experience you savor bite by bite. Now it's up to you to recreate that at home: Pick up a steak for at-home cooking, or try your hand at the at-home shawarma kit, which just calls for a quick finish of the beef in a hot skillet.
Cost: Shawarma kits are $18, and steaks start at $28; order online via Grubhub or Seamless
While many at-home cooks have turned to stress baking, there's no reason not to let the pros take over every once in a while. Get your breakfast taken care of with takeout or delivery from Gracious' Prytania Street location. The quiches change daily, but a recent addition featuring parmesan, bacon, and roasted pepper makes us think you can't go wrong.
Cost: Whole quiches available for $35; order online through Postmates or Grubhub.
If you've been doing a lot of Netflix and chilling lately, then maybe it's time to really lean into the laziness and add a hot pizza to the equation. The folks at Pizza D are here to help: you can get a little festive with a rotating selection of pizzas daily, like with a vegan cauliflower pie, but you can't ever go wrong with the margherita.
Cost: $19 for a margherita, and $19 for the vegan cauliflower pizza; order via Postmates or Grubhub
Sign up here for our daily New Orleans email and be the first to get all the food/drink/fun in the Big Easy.
Chelsea Brasted is a Thrillist contributor.