With more than a handful of recent James Beard Award nominees, not to mention dozens (hundreds?... thousands??) of other remarkable local eateries, one might think there isn't enough room in New Orleans for new restaurants. Well, one would be totally, embarrassingly wrong. Here is a lineup of newbies (and forthcoming newbies) to the NOLA cuisine scene that should get your taste bud mojo moving...
Recommended Video
Here's Our Travel Guide to This Nation of Over 7,000 Islands
Uptown
Something of a restaurant switcheroo happened this year: when Chef Dominique Macquet abruptly left his own namesake restaurant -- a space that soon became Shaya -- Macquet found himself rebranding the restaurant Baie Rouge, just up the street, as Saveur. Fans of the much-lauded chef will find good things at Saveur, including ceviches and crudos, a variety of flatbreads, and a kaffir lime-marinated whole-roasted Gulf fish, among other tasty items.
Mid-City
"Modern Southern" is the hallmark of this new North Carrollton St eatery, another welcome addition to the Mid-City dining scene. Right out of the gate, its lunch offerings aren't kidding around. Fried pickles? Pork rinds? Check and check. T.L.T. (tasso, lettuce, and tomato) sandwich and a fried chicken and waffle sandwich? You'd better believe those are checks. Come hungry.
Marigny/Bywater
For those looking to help out, and check out, the future chefs of New Orleans, you need look no further than Press Street Station, which will feature dishes dreamed up by students at NOCCA Institute's culinary arts program. As an added bonus, there's live entertainment from NOCCA's theater, writing, and music students, as well.

Altamura
Uptown
Jack Petronella and Coleman Jurnigan, the dynamic duo behind decadent bakery and coffee shop Manhattan Jack, have been planning for some time to open their dream American-Italian eatery Uptown, and it looks like it's finally happening. There will be lots of meat and red sauce, you can be assured.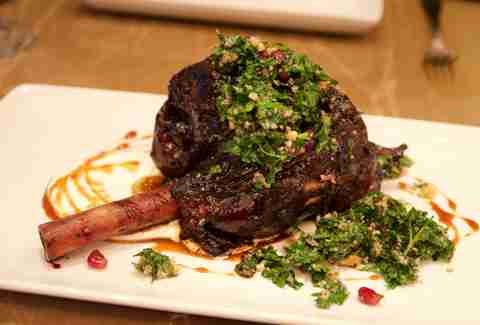 Uptown
The latest local culinary star in the New Orleans firmament is obviously Alon Shaya, who, after winner gullets and minds with his work as chef at Domenica and PIZZA Domenica, goes back to his roots with this eponymous new Israeli beauty. A massive, custom wood-fire pita oven dominates the kitchen, which issues its modern versions of Mediterranean fare like hummus, tabouli, baba ganoush and stuffed grape leaves, not to mention a pomegranate-lacquered, fall-off-the-bone lamb dish that will blow your mind.

CBD
Petronella and Jurnigan aren't the only bakers expanding their game in town; the dream team of Kelly Fields and Lisa Marie White, who design all the baked goods for John Besh's restaurant empire, plan to open their Southern-style bakery and cafe early this year. And if you've ever had Fields' banana pudding at August or White's lemon ricotta cake at Domenica, you'll certainly want to be there.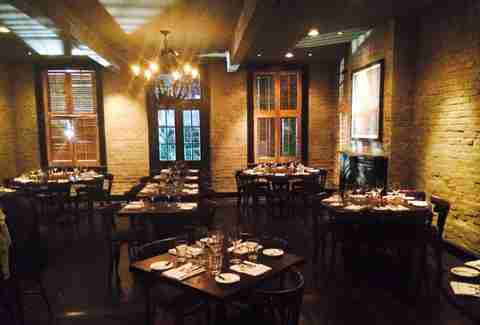 CBD
Chef Justin Devillier has been killing it with La Petite Grocery (that turtle bolognese is difficult to beat) in recent years, and in 2015, he doubles down with a second eatery, Balise, a handsome affair with a distinctive seafaring bent. Not that there isn't plenty of meat on the menu, which sports a rabbit roulade, roasted lamb loin, and a "PattiMelt" with "comeback sauce." We'll be coming back.
Warehouse District
Pizza and beer are the obvious focal points for this new Warehouse District gastropub. With such a classic combo, how can you go wrong? Bonus points for the ability to build your own pie, featuring an extensive list of options. Anchovies, eggs, Gorgonzola, and pesto, anyone?

Marigny
Another entry into the NOLA pizza scene is the brand-spankingly new Paladar 511 (as of March 9th), which aims to give Pizza Delicious a little competition in the Marigny/Bywater pie arena. But this is far from your corner slice joint, with more elevated fare, including pizzas topped with braised artichokes, spinach, garlic, and Parmesan Mornay sauce, or one with a farm egg, shiitakes, roasted asparagus, and a truffled Pecorino.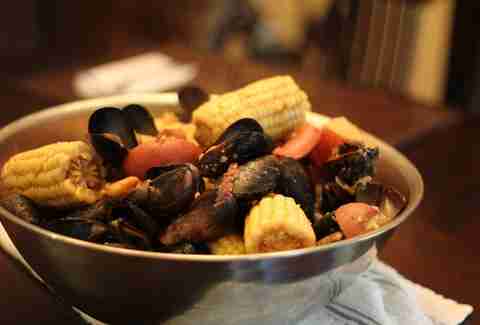 Central City
It took Chef Ryan Hughes years of running the restaurant Purloo as a pop-up before he could finally realize his dream inside the newly (finally!) opened Southern Food and Beverage Museum, but it's clear that his vision and hard work has paid off. Focusing -- obviously -- on regional cuisine of the Southern states, Purloo's opening menu features everything from pimento cheese to lowcountry style She-crab soup, lemongrass curried goat, and a "burgoo of Pickett Farms lamb," among other highlights.

Primitivo
Central City
The next move for local restaurateur Adolfo Garcia is all about two things: fire and meat. Hence the name, we're sure. While full details aren't available quite yet, the idea of Garcia behind a carnivorous carnival is a welcome one, not to mention that the central focus of the kitchen will be a custom-built fire pit. We're on board.
Mid-City
Does the Big Easy need another place where one can go to town on some boiled crawfish? ALWAYS. They're boiling up hot and spicy over at Clesi's, with the added bonus of live music. And also jambalaya cheese fries with Crystal-infused batter, which sounds about right for this city.

Angeline
French Quarter
It was a bit of a shock when Chef Alex Harrell, who put his distinctive stamp on the fare at Sylvain, abruptly left the restaurant. Fortunately, it was to open a new French Quarter spot, Angeline, which aims to open soon in the space formerly occupied by Stella!. Harrell hopes to keep the price point friendly, and the Southern fare "warm and inviting."
Sign up here for our daily New Orleans email and be the first to get all the food/drink/fun in the Big Easy.