As the old saying goes, when God closes a restaurant in New Orleans... someone else opens a restaurant in New Orleans. Or at least that's the gist. Either way, the city is just awash in aspiring and ambitious new eateries this year, and there are a bunch you might want to check out if you're in the Big Easy this summer...
Warehouse District
You might recognize Chef Nina Compton from her stint on the New Orleans season of Top Chef, and it seems like the city must've made its mark on Compton, since she chose it as the location for her new eatery. From an early look, the space is a stunner, and fits in perfectly with the neighborhood, and the Caribbean-meets-Louisiana-Creole cuisine is thoughtful and refined, but not fussy. Add to that a killer bar program (they managed to poach notable NOLA barkeep Abigail Gullo from SoBou), and this one has all the earmarks of a winner.
Recommended Video
Hooters Is Opening a New Restaurant Chain That's Hiring Guys
Uptown
We were sad to see Martinique Bistro close its doors on Magazine, but happy that Nick Lama, a NOLA native and fourth-generation Sicilian, decided to open a gorgeous new Italian spot in its place. The initial menu isn't huge, but it doesn't have to be. We trust Lama with everything from his grilled artichokes to (oddly enough) chicken wings with radishes, watermelon, and pepper jelly, four simple pastas, and mains like pork Milanese with red wine-braised turnips, Swiss chard, and salsa verde.
Mid-City
While Kin brands itself as "New American," the fare, at the hands of NOLA native Chef Hieu Than (who trained in both New York under Tom Colicchio and in New Orleans under Sue Zemanick, so... pedigree), seems to be slightly more eclectic. Yes, there's the "eclectic, local, light and healthy" fare, but there's also the newly announced ramen lunch menu, which is a more-than-welcome addition to a city with few stellar ramen options.
Warehouse District
Compère Lapin isn't the only new addition to the restaurant-rich Warehouse District; Sac-a-Lait (which is an alternative name for a fish known as "crappie" -- good call) brings some intriguing Cajun flavors to the neighborhood. The menu sports turtle boudin, frog leg gumbo with alligator sausage, fried backstrap of venison, duck chaudin, and other refined swamp fare.
Mid-City
How can you not love a restaurant called "Brown Butter"? This is "contemporary Southern fare" done in fine style, in a cozy wood-paneled room. It features hearty takes on country favorites like rabbit and dumplings, fried pickles, and chicken-fried quail salad, as well as meaty entrees like smoked pork ribs and an aged duck breast. You're going to want a decent appetite when you go here, for certain.
South Market District
Leave it up to the team behind Booty's Street Food to create an elegant, trippy, globe-hopping restaurant with an astronomy theme. Located in the Paramount in the new South Market District, Ursa offers up everything from a bedouin leg of lamb to Moroccan fish and eggplant pakoras, not to mention an ambitious cocktail program. Early reports have been, well, starry-eyed at the experience.
Marigny
California pizza and more comes to the Marigny with the arrival of Paladar 511, but don't think that this is your average slice joint. In true New Orleans fashion, the menu sports raw oysters and other local products, as well as more refined fare like Gulf tuna with avocado and Louisiana oranges, as well as a "braised pork shoulder with turnips, cabbage, poached egg, and mustard cream." If this is the Gulf Coast by way of the West Coast, we like the look of it. Also: pizza.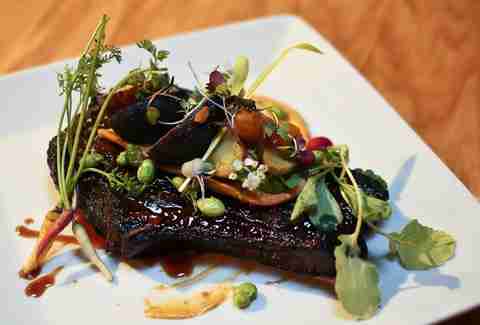 Central Business District
The menu is all about Asian fusion at Rebellion, and while that's not exactly a novel concept, that doesn't mean it's always a bad one. A Chinese oyster mushroom salad shares the bill with spicy Korean kimchi stew, Vietnamese spring rolls, mushroom pho, and similar fare, as well as (oddly enough) empanadas and shrimp & grits. We'll take one of everything, please.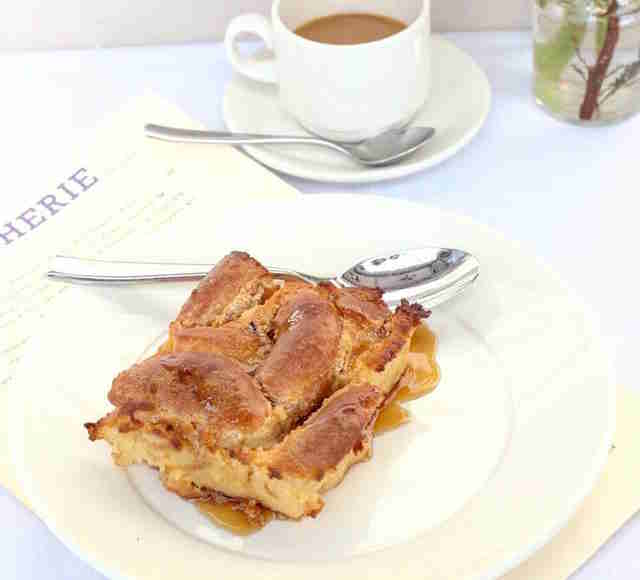 Uptown/Carrollton
If it's got Nathanial Zimet's name on it, New Orleanians are going to want to go there. Especially because the newly opened Bourrée, in the spot that formerly housed Boucherie, focuses on frozen daiquiris and chicken wings. Yup, you heard that right. But, this being Zimet, expect craft versions of both, which sounds mighty fine to us, especially since the word "bourrée" is Cajun slang for being snookered.
Mid-City
Did New Orleans really need a dedicated grilled cheese restaurant? Why, yes. Yes, it did. What city doesn't? Here, variations on the classic sandwich include mac & cheese grilled cheese (cheese-ception!), goat cheese and Jack with bacon and peppers, cheddar and pepper Jack with alligator sausage, and still more combinations than even your "herb-friendly" college roommate could come up with during a long, smoky night.
Sign up here for our daily New Orleans email and be the first to get all the food/drink/fun in the Big Easy.