Take a first glance at New Orleans' best new restaurants of 2019, and it might be hard to pin down exactly what thread ties them all together. After all, by its very nature, the dining scene in New Orleans is varied and eccentric. 
But take a second glance at the thoughtful wine selections at Costera and take a bite of the Oaxacan Mole at Palm & Pine, and it becomes clear: These are places that will transport you. You'll stop in to have a meal and find something special, something you'll remember later, which is, perhaps, exactly the thing that makes them distinctly New Orleans. Like the city that birthed them, these are places you won't soon forget.
MORE: Check out the 12 new restaurants we named best in the nation this year.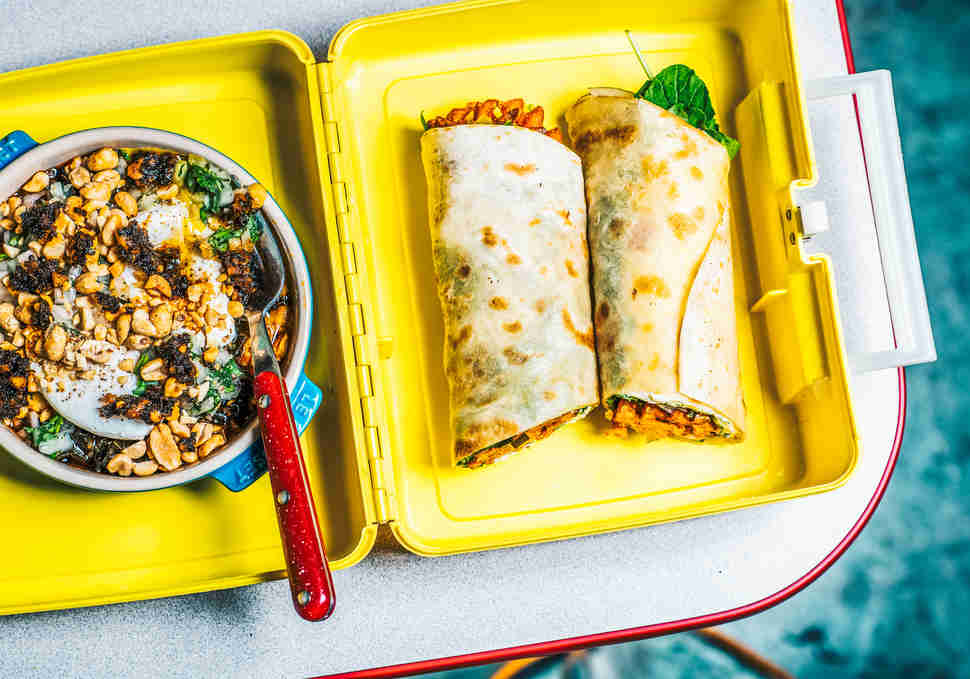 Lower Garden District
A quirky breakfast for your '90s kid at heart
If you thought the sandwiches at Turkey and the Wolf were quirky, just wait 'til you see what this team does with breakfast. Molly's took over a corner storefront on the bustling Magazine Street in the final weeks of 2018 and quickly filled its built-in bookshelves with board games and figurines from a 1990s fever dream. The breakfast and brunch place usually has a line, especially on weekends, and for good reason. Don't worry: It usually moves quickly, meaning you won't have to wait long to get to your Grand Slam McMuffin or a sweet potato burrito.
St. Claude
A gorgeous courtyard and an inventive menu
You have the option to choose your own adventure at this wine bar on the edge of the Bywater: Grab a bottle of wine from the carefully crafted menu and take it to the courtyard, where the staff will deliver any of its delightful bar snacks. (Go for the fresh cheese with caramelized whey and fresh herbs.) If you're looking for something a little, well, more, then call ahead and make sure to get a reservation for the price fix menu in the dining room.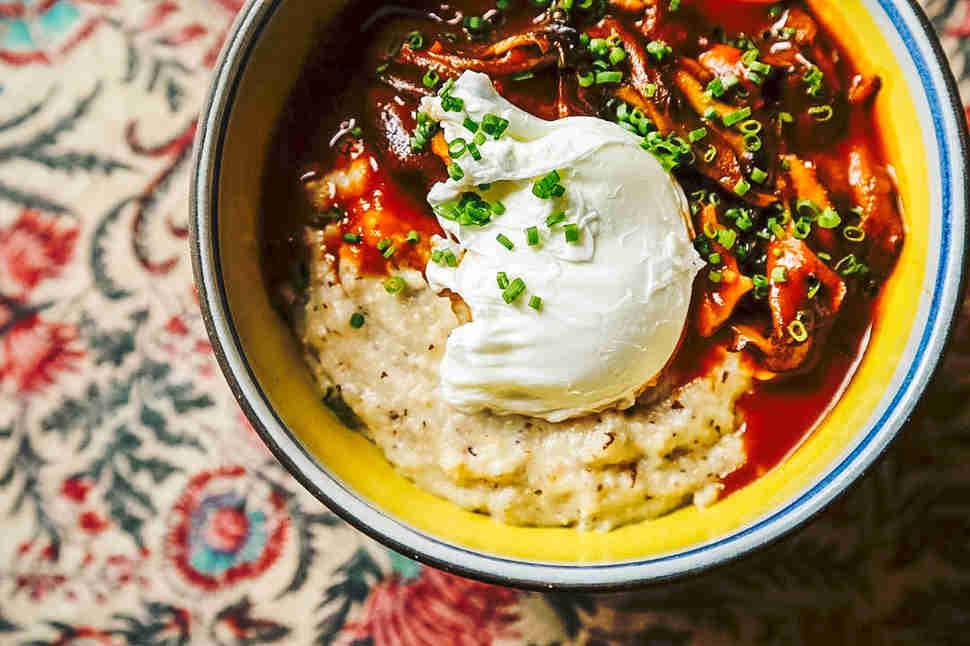 Marigny
An Instagrammable gem with food that tastes as good as it looks
Even if chef Alex Harrell hadn't made heading to The Elysian Bar a worthy stop, you'd likely hear the recommendation anyway just to see the gorgeous renovation of the Hotel Peter and Paul that envelopes it. If it's nice out, grab a spot in the courtyard. If not, it doesn't matter: The cluster of dining rooms, each with its own personality, offer cozy accommodations as you nosh on the latest of Harrell's locally flavored creations. Be sure to check out the aperitivo menu, too.
French Quarter
Finally, great dim sum in New Orleans
The family that opened Kenner's Little Chinatown have returned after selling the restaurant and traveling the US with a dim sum offering so hotly anticipated it forced Dian Xin to shutter for two days during its opening week to restock and reassess how it could better serve the French Quarter. Dian Xin -- itself another name for dim sum -- is exactly what locals have been waiting for. Its expansive menu runs the gamut of small plates like xiao long bao and complete entrees, plus an expansive salt-and-pepper menu, the squid being a particular standout. Not a single dish on the menu misses, be it breakfast favorites like jianbing or American Chinese comfort staples like General Tso's chicken.
French Quarter
A funky French brasserie adorned with quirky decor
James Beard award-winning chef Justin Devillier and his wife, Mia, turn the stuffy brasserie style on its head at this French Quarter spot whose neon sign is just waiting to be Instagrammed. Inside is a DJ spinning hits in an expansive dining room flanked by stencil art. The Devilliers, who run La Petite Grocery and Balise, took a more casual approach to Justine's aesthetic but the menu is anything but basic. Decadent starters like bone marrow bordelaise and foie gras torchon anchor an impressive offering of steaks and brasserie classics like poisson amandine and moules frites.
Uptown
The rich flavors of Spain served in a communal setting
Donald Link Restaurant Group alumnis Brian Burns and Reno De Ranieri evoke the spirit of Spanish dining with a wide-ranging menu ramping up from small shareables like citrus and vermouth marinated olives to a show-stopping single-batch paella. Costera draws from what Burns believes is the common thread of relaxed, communal eating tying together Spain and New Orleans. That means blending local fare with traditional Spanish dishes, as with the gulf whiting a la plancha but also imports standouts like the jamón Ibérico.
Uptown
French bistro where rotisserie takes center stage
Dominique Macquet is back in business with Bordeaux, the revered chef's take on a French bistro that dazzles from brunch to dinner. Macquet lets the pheasant and chicken speak for themselves care of the custom mechanical rotisserie. Bordeaux's grilled offerings are just as juicy and decadent, as are its no-nonsense brunch with croques and omelettes galore. To truly nail the precision of French baking, Bordeaux relies on the expertise of La Boulangerie co-founder Bruno Rizzo, who also oversees the wine program. A large selection of wines hail from -- you guessed it -- the Bordeaux region of France.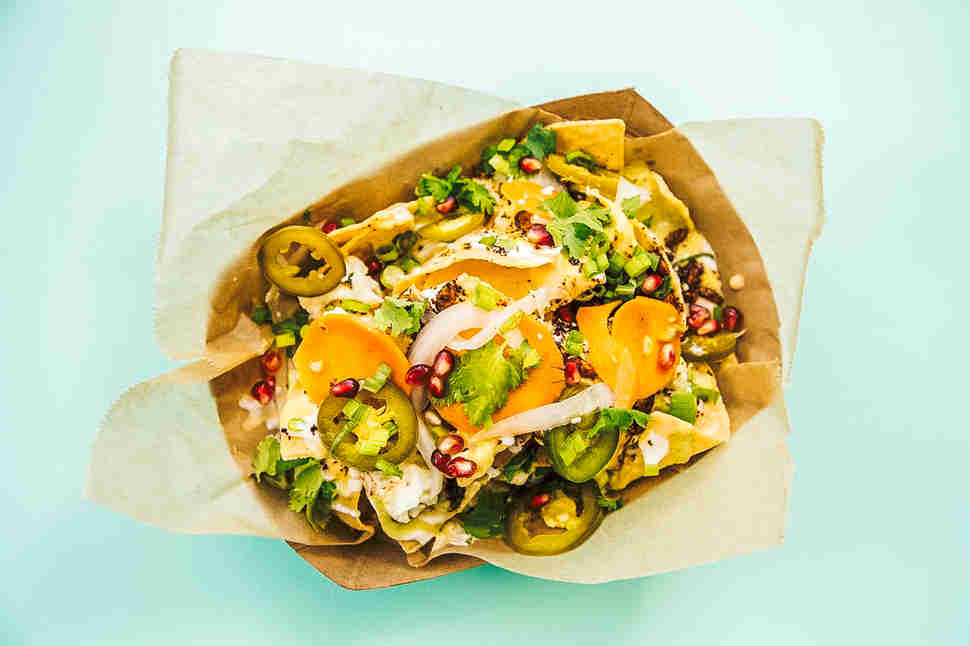 Uptown
A laid-back taco joint that's anything but lazy
It might seem like a dicey idea to open a restaurant in New Orleans without a roof or walls, but that's just about what Brett Jones did when opening up his taco joint on Tchopitoulas. A small shack anchors Barracuda, where guests can order any number of thoughtfully designed tacos and pick up a margarita poured straight out of a tap. But from there, you'll have to find a seat on one of the picnic tables out back. Don't let the laid back vibe fool you: This place takes it tacos seriously. Don't forget a big order of the guacamole and queso.
CBD
A sultry little spot for cocktails and snacks
You could just as easily stop by this sexy little spot inside the Atelier Ace's new downtown hotel, Maison de la Luz, for a nightcap as you could a full meal, but make sure you do the latter. Get an order of the accras de morue (salted cod fritters) to help soak up all the sweetness of the expertly crafted cocktails here, then sit back and relax as whatever jazz ensemble is playing that night carries you away.
French Quarter
Caught somewhere between Texas, New Orleans, and the Caribbean
This new restaurant on the edge of the French Quarter has not had an easy opening. Thanks to the catastrophic collapse of its down-the-block neighbor, the Hard Rock Hotel, owners Amarys and Jordan Herndon are due for something as simply delightful as their Smoky Quartz, a rum cocktail laced with cashew orgeat, and an order of the Oaxacan Mole. 
Lower Garden District
An instant neighborhood classic
From the minds that brought you Coquette, comes an entirely new kind of neighborhood restaurant. Kristen Essig and Michael Stoltzfus wanted to create something that could become a habit for the folks who live around their newest restaurant, but they've instead got the makings for something much bigger. The menu is comprised of upscale takes on comforting classics, like a delightful bolognese, and unexpected surprises thanks to its nightly themed specials, including vegetarian Thursdays. Most impressive, perhaps, is their seamless partnership with their original restaurant as they craft dishes with an eye toward reducing waste at both.
Sign up here for our daily New Orleans email and be the first to get all the food/drink/fun in the Big Easy.