Big openings coming to the Big Easy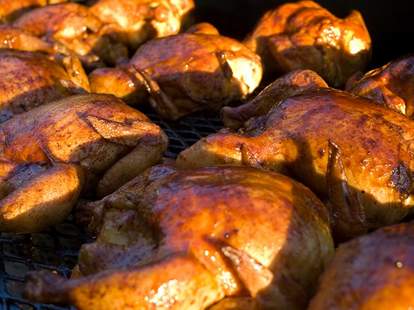 It's Summer, so New Orleans is currently cooking (in humidity! But there's a cure right here.), which has clearly inspired the city's chow-smiths, as they've got a slew of slick new eateries lined up & ready to cut the ribbon over the coming season. Check 'em out right here:
Noodle and Pie, opening early July
Battling the dearth of NOLA ramen joints, the crew behind the vaunted Dante's Kitchen are intent on bringing steaming bowls of long-simmered pork-bone broth brimming with toppings (plus meat-loaded yakitori skewers) to noodle-hungry New Orleansians. And because the name isn't just some cruel tease, they'll be slinging dessert pies w/ extremely filling fillings like apple and cheddar, five-spice cushaw, and honey & pine nut.
Square Root, opening late Summer
If this spot's aimed as a sequel to the game-changing Root (known for its molecular menu featuring scallops served in a cigar box, and the above foie gras cotton candy), is set to feature a "giant chef's table" serving up 12-course tasting menus, and will include the likes of a dessert made from flash-made liquid nitro ice cream, mango pico de gallo, and savory shiso -- will it be awesome? You do the maths.
McClure's BBQ, opening 4th of July
Barbecue joints in New Orleans are hit-and-miss, but after running a crazy-successful popup, McClure's plans to bring that to an end by going permanent w/ their slow-cooked brisket & pulled pork (served by the pound), full racks of ribs, and sides like 4-cheese macaroni. They'll also have a range of hot sauces from places like Alabama, Memphis, and North Carolina, which are all likely to leave you in a red state.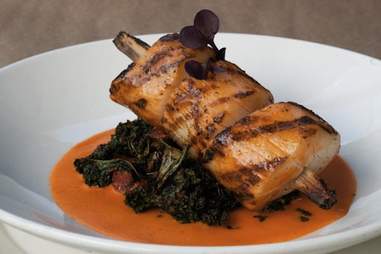 Yet-to-be-named Nathaniel Zimet Project, opening late Summer
Zimet is best known as the Chopped-winning chef from Boucherie who was recently shot three times during an armed robbery and, instead of dying, decided to open another resto. The currently unnamed spot's set for Marigny, and'll be serving up a "meat-tastic" menu feature a mixed grill "inspired by hunting-season"... because guns are exactly what he wants to be thinking about right now.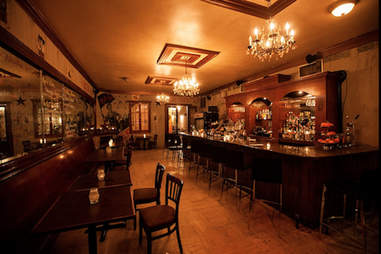 Cane and Table, opening mid-July
From chef Adam Biderman (who also bought you the delicious Company Burger), Cane & Table's genesis (!) was inspired by Cuba & The Caribbean, so expect a island-style food to be washed down w/ a rum-fuleled spirit-list, cocktails such as rum juleps, and punches served in coconuts that'll fit nicely in your own palm.