Jason Allen
Jason Allen
New Orleans' restaurant scene is booming, and with 2014 just around the corner, there are approximately 2014 new restaurants ready to swing open their doors too, so we took the liberty of getting the skinny on the very best of those eateries for you to look out for.
Name: Milkfish
Opening: Late February 2014
Why You Should Care: Christina Quackenbush's beloved pop-up is finally getting a bona fide brick and mortar location. For lovers of her down-home, authentic Filipino cuisine, this couldn't happen sooner -- expect plenty of Filipino favorites like pancit, sisig (made with real pork face!), crispy lumpia and cold halo-halo.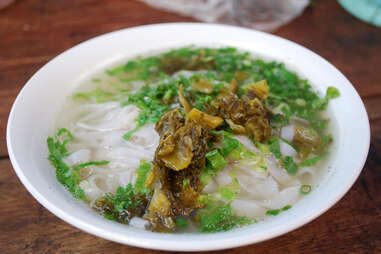 Name: Mopho
Opening: Last week of December 2013
Why You Should Care: When John Besh's chef de cuisine at Restaurant August heads off on his own to start a restaurant, it's going to be highly anticipated, even it's just a hot dog stand. Chef Michael Gulotta has a bit more than that planned, however, with Mopho, a "Southeast Asian-meets-New Orleans" spot that also happens to have a cool name.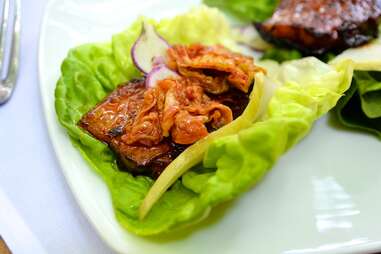 Name: Oxalis Provisions
Opening: End of 2013
Why You Should Care: Unfortunately, the world ended for the restaurant La Fin du Monde on Magazine St this year after an all-too-brief run. On the upside, Chef Jonathan Lestingi is taking his show to the ever-more-awesome Bywater neighborhood, and with it his house-fermented kimchi for bo ssam, and a killer cocktail menu, as well.
Name: Del Fuego Taqueria
Opening: February 2014
Why You Should Care: Does New Orleans really need another Mexican restaurant? Yes. The answer is yes. Construction is already under way on Del Fuego's forthcoming Magazine St home, and the anticipation has us... wait for it... on fire. Boom! Also, the head chef is former New Orleans Country Club chow-smith Dave Wright, and they have super-awesome artwork.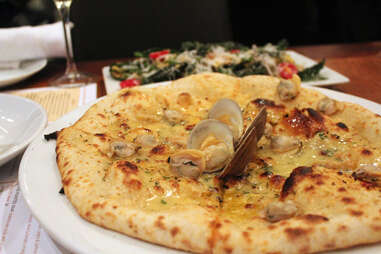 Name: Pizza Domenica
Opening: Spring 2014
Why You Should Care: There's a lovefest in the Crescent City for Chef Alon Shaya, and for good reason -- his work at Domenica truly upped the game in NOLA when it comes to Northern Italian fare, featuring some serious salumi, handmade pastas, and, of course, wood-fired pizzas. Speaking of which, that pizza is so good it's getting it's own home soon. Until then, you can still get it for half-price during happy hour at the original location in the Roosevelt Hotel.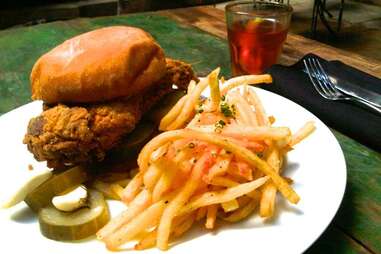 Name: Manor on Magazine
Opening: Mid 2014
Why You Should Care: The Magazine St resto boom continues, this time with beloved French Quarter gastropub Sylvain behind the wheel. Sean McCusker and Robert LeBlanc (also of Capdeville/Ste. Marie) plan to bring refined cuisine to the neighborhood, though one can only dream that they'll decide to bring their inimitable "Chick-Syl-Vain" sandwich Uptown with them.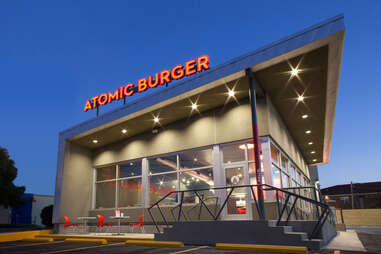 Name:Atomic Burger
Open now
Why You Should Care: Company Burger, Cowbell, Charcoals, and other NOLA burger joints are now officially on watch: Atomic Burger is just open and taking all comers. Their flame-grilled burgers and hand-cut fries (and a side of edamame beans, for some reason) are pretty cool, but not nearly as cool -- literally -- as the liquid nitrogen-frozen milkshakes made with an insane, space-age contraption that makes the entire kitchen look like Laser Zeppelin.