If you only do one thing in New Orleans this Summer, it should be these 15 things, and to do them you're going to need some sustenance -- thankfully, the Crescent City's noble chefs have been beavering away over the last few weeks & months creating new restaurants for exactly that. Here are the 10 best...
Recommended Video
Winter Starbucks Beverages Around The World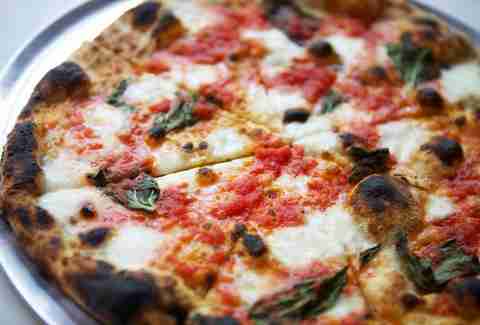 PIZZA Domenica (address and info)
Uptown
Alon Shaya's second NOLA spot after the ever-popular Domenica in the Roosevelt Hotel, this one obviously focuses on the chef's passion for pizzas. The house pies are some of the best in town, though Shaya has a gimlet eye for seasonal ingredients, which show up in the rotating list of specialty numbers and small plates -- including wood-fired octopus, fresh burrata, and pillowy-soft garlic knots with whipped fonduta for dipping -- which should have you coming back for more.
Del Fuego Taqueria (address and info)
Uptown
The Mexican (or at least the California-style Mex) game has been upped one further with the opening of Del Fuego's sweet new Magazine St taqueria. Expect a huge tequila list, excellent house-made tortillas, killer salsas, Mission-style burritos, and more. Don't miss the duck enchiladas in a rich dark mole sauce. Seriously... don't.
Square Root (address and info)
Lower Garden District
Finally open in the Lower Garden, Philip Lopez's crazily ambitious modernist chef's table spot is one for the adventurous. With only a handful of spots at the table and an egalitarian online reservation system (nice try bribing your way in, Mister Fancypants), getting a seat isn't the easiest thing to come by, but early reports on the 8-15-course tasting menus say that the "food laboratory" is a dining experience NOLA has yet to see.
Toast (address and info)
Uptown
Those who love the French fare at Tartine are in luck -- the owners recently opened another spot, Toast, a neighborhood bakery and breakfast bar with homemade breads, jams, custards, and curds. If you're looking for great brioche toast (obviously) piled high with toppings or decadent crepes, look no further.
Treo (address and info)
Mid-City
Known initially as a cocktail den, Treo has gone forth with implementing their menu of small plates intended to complement offerings from the bar. With options including patatas bravas with garlic mayo, crawfish empanadas, wild mushroom ragu w/ a slow-poached egg, and Andalusian shrimp fritters, Treo is looking like a solid addition to the growing Tulane Ave corridor.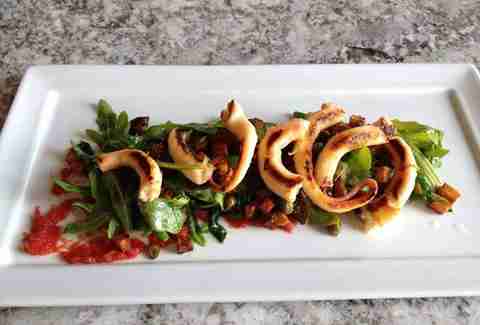 Carrollton Market (address and info)
Uptown/Riverbend
Stylish, upscale dining takes over this spot in the Riverbend, specializing in refined takes on Gulf South cuisine. The andouille-stuffed chicken and pan-roasted red snapper look great, but "crispy fried pork tail tots"? Um, hell yes.
Oak Oven (address and info)
Harahan
Don't feel like driving all the way out to Harahan for dinner? That's cool... all the more spectacular Italian cuisine for the rest of us. Serious farm-to-table fare awaits you here, with everything from wood-fired ciabatta with seasonal toppings and daily-made mozzarella, and, naturally, pizza. Of course there's pizza.
Milkfish (address and info)
Mid-City
Cristina Quackenbush may have taken a couple of years to get her pop-up to find a permanent home, but luckily for the city, Milkfish is finally open and bringing Filipino fare to the masses. Sisig, pancit, tocino, and other Filipino favorites are represented well, with cold halo-halo to follow for dessert.
The Fountain Lounge at the Roosevelt Hotel (address and info)
CBD
Sure, the Roosevelt already has a fancy cocktail bar (ever heard of the "Sazerac"?) as well as a terrific restaurant (hello, Domenica), but who says it shouldn't have one more of each? The swanky, recently launched Fountain Lounge has modern flavors mixed with elegant drinks, in one seriously elegant package. If you're looking to impress a date, it would be hard to do better.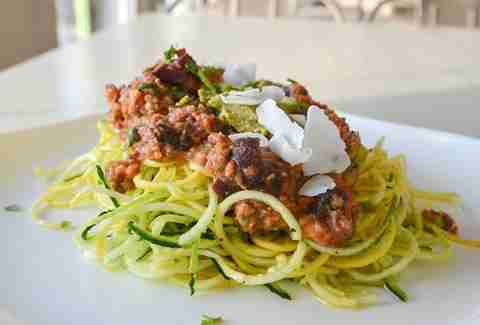 Seed (address and info)
Central City
It's gratifying to see Central City starting to grow, and adding to the renewal of a once-forgotten neighborhood is Seed, a new healthy spot on Prytania St. In case your blood is starting to resemble roast beef gravy from all the po-boys you've been downing, think of changing things up with Seed's veggie-friendly fare. They also have a happy hour on weekdays between 3pm and 7pm, featuring $3 Abita and $5 "Southern fried nuggets". What are in the nuggets? Certainly not chicken, but for only five bones, can you go wrong?
This list -- and all the rest -- look even sexier in our iPhone app. Get it now!