Mardi Gras may be over, but that doesn't mean you can't continue to have fat Tuesdays (and Wednesdays, and Thursdays... you see where this is going), thanks to the slew of awesome new openings New Orleans has seen over the last few months -- so we took the liberty of lining up the best ones right here.
Recommended Video
This Restaurant Blends Music & Food Into One Unique Experience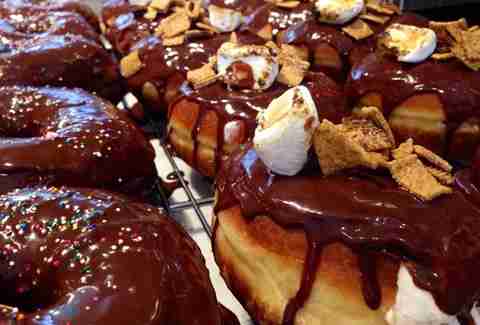 DISTRICT: Donuts.Sliders.Brew
Garden District
For those who tend to be a little obtuse when it comes to judging a restaurant by its name, this one is pretty straight forward. District offers donuts, sliders, and caviar brew (that being fancy coffee and sadly not beer). Incredible donut flavors like maple Sriracha with candied thyme join perfectly executed little sliders, not to mention crazy-good soft serve ice cream. It's a 21st century malt shop, and it's worth checking out several times.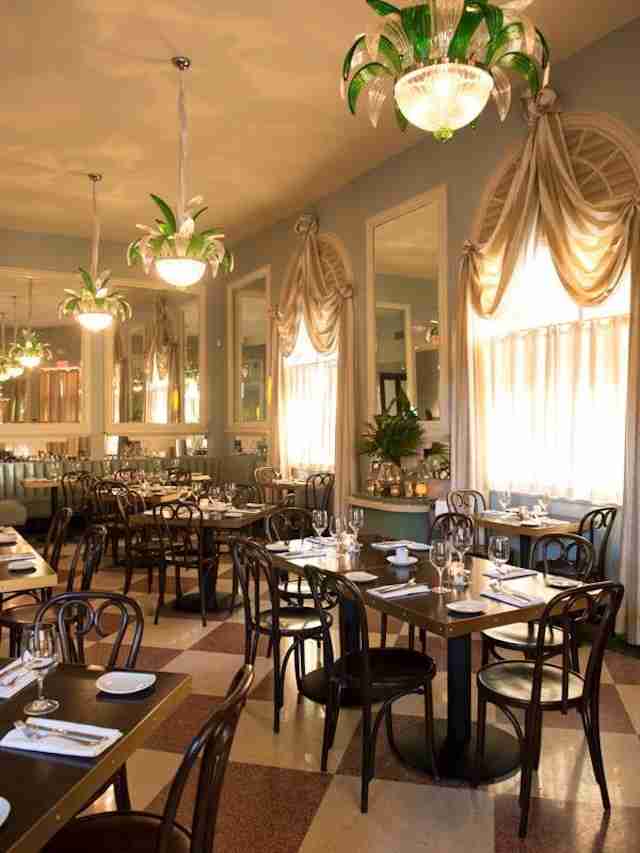 Marti's
French Quarter
Back from the grave! This classic NOLA institution went under in 1988 and the space has housed several restaurants since, but ol' Marti's has been revived and is back with roast duck heart sausages, blue crab bisque, and a stunning raw bar... and that's saying a lot in New Orleans.
Casa Borrega
Central City
The Crescent City has always had its fair share of various foreign cuisines (particularly Italian and French, naturally), but for some reason authentic Mexican fare has long escaped her. No longer. The steadily growing corridor of O.C.H. Blvd. houses Casa Borrega, now serving up traditional, handmade tortillas, dark mole sauce, and a tequilla/mezcal list that will literally make your head spin. Literally.
Broussard's
French Quarter
Another Big Easy legend reborn from its own ashes, the legendary Grande Dame restaurant sports not only a million-dollar restoration -- that's seven figures to bring this baby back -- you'll also find the always delightfully grumpy master mixologist Paul Gustings behind the bar. To eat? Oh, only a crab-stuffed rack of lamb, or perhaps a mushroom-dusted ostrich fillet. Pro-tip: hit the astonishing courtyard between Mardi Gras and Jazz Fest, when the weather's good and most of the tourists are still in Cleveland or wherever.
Ivy
Uptown
If you don't recognize Chef Sue Zemanick from heading up the kitchen at the ever-popular Gautreau's, it might be from her stints on Top Chef Masters and other TV spots. But there's no diva to this cook; it's all about the food (crab claws in truffle butter, steak & tuna tartates, etc.). Ivy, Zemanick's second venture, couldn't be a more perfect little spot for wine, cocktails, and nicely executed small plates. Basically, it's romantic as hell.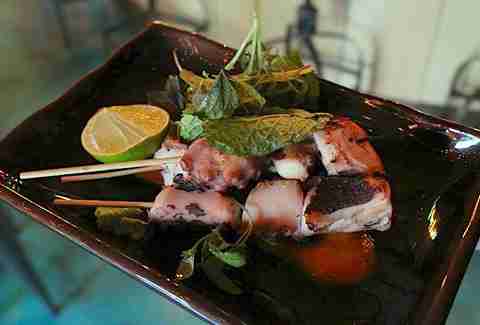 Noodle & Pie
Uptown
Pho is the reigning Asian noodle soup in NOLA and has been for years, but that didn't stop Eman Loubier and his Dante's Kitchen crew from opening up this bastion of hand-pulled noodles, masterful shio, miso, and pork bone broths, and other traditional Japanese fare with a playful twist. Also, pies made from scratch with hog lard. Don't ask. Just eat it.
Doris Metropolitan
French Quarter
A resoundingly popular steakhouse comes to NOLA from... Israel? That's right. Doris started in 2003 in The Holy Land, then expanded interestingly to Santa Ana, CA, Costa Rica, and now the Crescent City. Doris may be literally all over the map, but her attention to good meat isn't. Steaks and chops here are a cut above many other meat shops in town, particularly with their dry-aging. It's hard to get a reservation, and it's expensive, but it's worth it.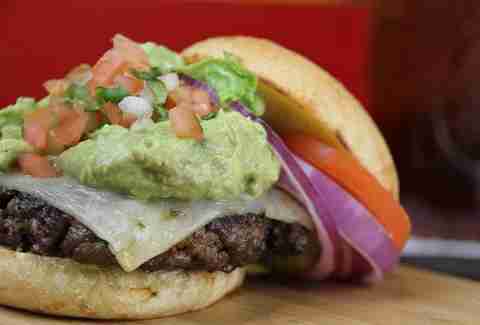 Fire House Burgers
Metairie
Wait a second, are you telling me that Drago's, home of the original charbroiled oyster swimming in garlic butter and topped with glorious melted cheese, has opened a hamburger joint? What, do they put butter-garlic sauce on their patties or something? Actually... yes. Yes, they do. And you know you friggin' want it in your face, so just do it already.