The Best Barbecue Joints in New Orleans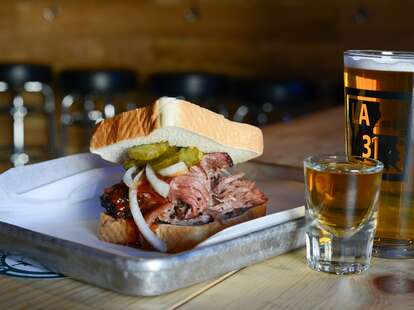 Courtesy of Black Label BBQ
Courtesy of Black Label BBQ
Although NOLA Smokehouse, the darling of everyone's "best of" barbecue lists (except ours), closed abruptly last year, there are so many good options -- both old and new -- for getting your smoked meat on in this town. Festivals like the upcoming Hogs for the Cause encourage both local fine-dining chefs and passionate amateurs to try crafting perfect barbecued bites. But it's not just for special occasions -- smoky, juicy pork has started to invade menus across the city, as more and more chefs have started adding a smoker out back of their restaurants. These are the folks who get it done -- deliciously -- day in and day out.
Bywater
The Joint has been slinging ribs, pulled pork, chaurice sausage, and brisket in the Bywater for years, and although it moved from its tiny, shed-like location to a large one (with a shiny full bar!) in 2012, the place is still always packed. The food is just as awesome as ever -- hence the devoted, massive crowds -- but we think it's even better now that you can booze it up while waiting to order. This place is worth visiting even if you don't love barbecue, too: the pies are ridiculously delicious, and they're all made in-house. Go for the pecan (and ask for extra to go -- trust us).
Uptown
McClure's Barbecue recently expanded to take over the kitchen at NOLA Brewing, and both locations are going gangbusters. While McClure's takes pride in its excellent smoked chicken, it also makes amazing sides (see: barbecue jambalaya), as well as geographically diverse -- and accurate -- barbecue sauce options. You'll want to try all of them, from vinegary North Carolina to umami Alabama.
Central City
This Texas-style roadhouse joint serves appropriately Texas-style barbecue 'til midnight, just in case you're someone who finds themselves needing some late-night meat snacks (so, like, everyone). Go straight for the Cowboy From Hell brisket sandwich, or check out the Wednesday night steak deal: $12 gets you a ribeye and fries.
Mid-City
Tucked inside Mid-City music club Chickie Wah Wah, Blue Oak BBQ serves in the evenings and at nights when the club is open. But be warned: if there's an act playing, you will need to pay the cover charge to sit inside (although it's usually worth it). If you're not into taking in a show, you can sit out on the patio/courtyard, and just concentrate on enjoying Blue Oak's super-strong wing, sandwich, and sides games. One of the strongest offerings is the Doobin' Loobin specialty sandwich, which contains three kinds of meat piled on a brioche bun (yup).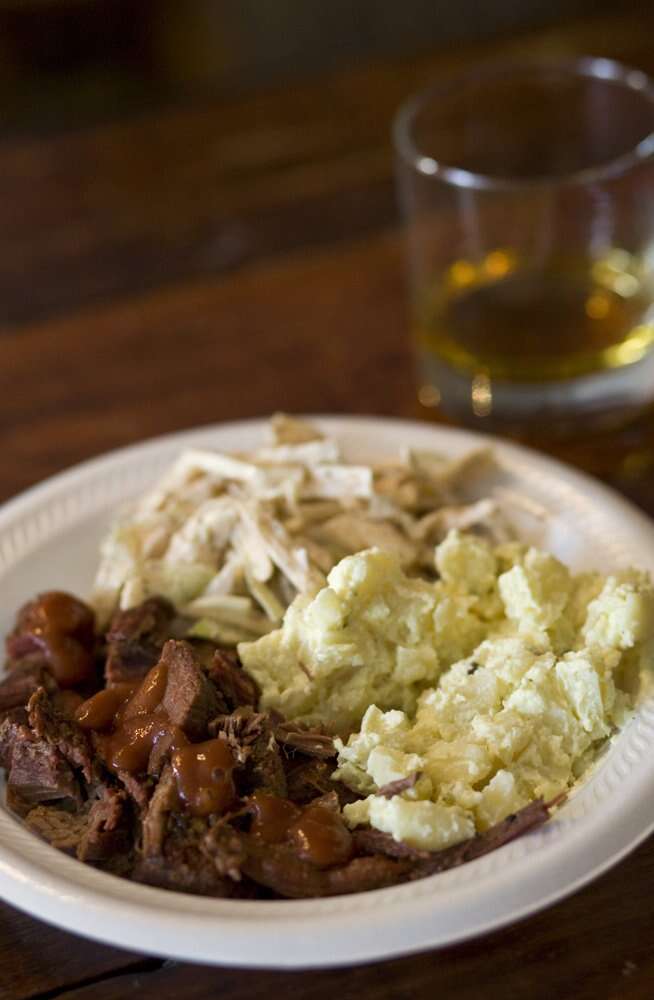 Mid-City
The now-permanent pop-up kitchen at cocktail lounge Twelve Mile Limit serves up barbecue Tuesday-Saturday nights from 5pm to 11pm (Sunday is pizza night and Monday is random free food night, both of which are also worth checking out). If you don't burn your face off eating the smoked jalapeño/bacon/cream cheese rockets, then it's time to try some sliders. And if you're out with a group (or are just really feeling that treat-yo-self vibe), get the loaded tots, which are truly impressive: topped with smoked meat, cheese, vegetables, pickles, and/or whatever else strikes the chef's fancy.
Riverbend
Chef Nathanial Zimet has a total of four smokers. Two are high-end, professional-grade models. The other two, arguably more badass, are a converted refrigerator, and an old ice machine which has found new life as a cold smoker. Although neither restaurant could be called a traditional barbecue joint, the smokers are utilized for dishes like the wagyu beef brisket at Boucherie, or to-go meat market goods at Bourrée -- like the amazing smoked pork plate. We're just going to leave the following words here: seared pork cake with backbone gravy. If your mouth didn't just literally start watering, there might be something wrong with you.
New Orleans East
Long a Jazz Fest favorite, Walker's pioneered the Cochon De Lait -- effectively a Cajun pulled pork po-boy. Anyone craving this festival fave can find it year-round at the restaurant, alongside other quality New Orleans barbecue, including a not-to-be-missed smoked chicken salad.
St. Rose 
This new restaurant concept from Brack May, the mastermind behind Cowbell, involves some imaginative smoked meat concepts -- like the smoked hangar steak plate, barbecued mussels, and smoked pork poutine.
Harahan
Nothing flashy here, just great smoked meat (which is really all anyone needs in life, right?). The pulled pork sandwich is epic, and the daily lunch specials are especially worth checking out, including a smoked chicken salad sandwich and thick-cut pork chop, served with mac and cheese. Keep an eye out for the barbecue-topped loaded baked potato special, which shows up on occasion, like a far tastier Loch Ness monster.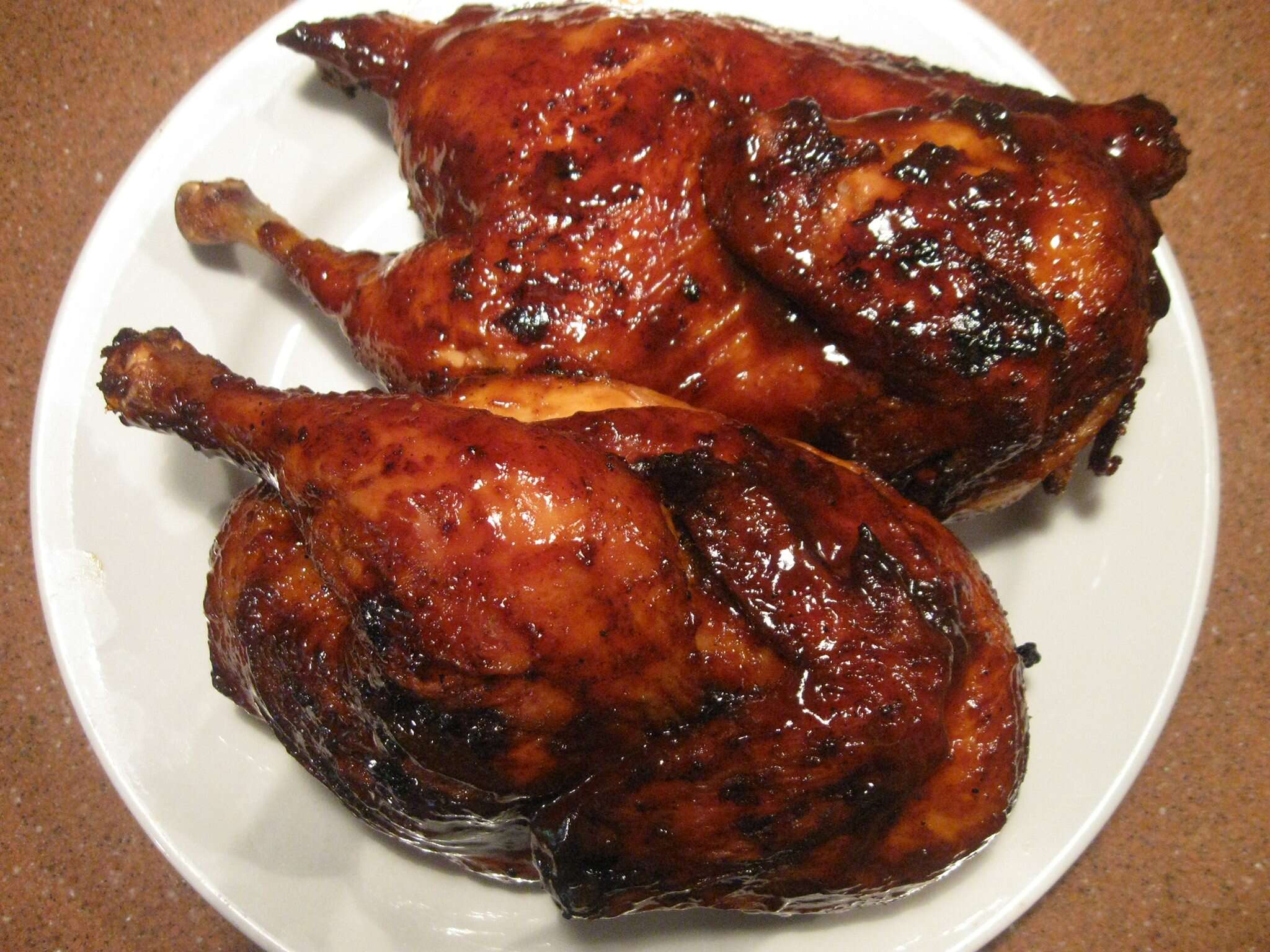 Slidell
The Northshore has its very own barbecue option: the takeout-only Papa's Backyard Bar-B-Q. Hit 'em up for meat options like the MUTT sandwich (chicken, pulled pork, and chopped brisket topped with melted cheese) and ribs, as well as killer red beans and rice. Then finish with one of their homemade desserts, including a to-drool-for chocolate chip bread pudding.
Sign up here for our daily New Orleans email and be the first to get all the food/drink/fun in the Big Easy.
Nora McGunnigle is a New Orleans-based beer and food writer who has ruined many T-shirts in her extensive BBQ pursuits. Follow her adventures on Twitter, @noradeirdre, or her blog, nolabeerblog.com.