When it comes to sandwiches in The Big Easy, we love our po-boys and muffalettas... but we also love a fantastic hamburger, because even though we might be sort of a banana republic within the rest of the country, we're still officially American. However, despite the abundance of great sandwiches in town, every "best burgers" roundup tends to list the same 10 patties (we're looking at you Company Burger, Port of Call, etc.). So -- excluding anything listed on The Gambit, GoNOLA, or our own esteemed "best of" lists -- we tracked down the finest, yet least-celebrated beef pucks in town...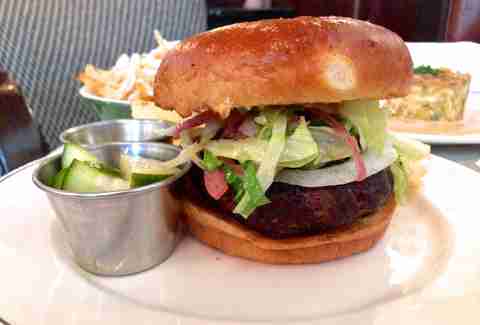 Galatoire's 33 Bar and Steak
French Quarter
33 is a new addition to an old restaurant, and while they kill it with their steaks and chops in a handsomely appointed dining room, a great option is to sit at the bar and order one of their awesome burgers. Bonus: some of the best lattice-cut handmade potato chips in town.
Capdeville
Warehouse District
They might call themselves "An American interpretation of a British social house" (or "pub", as they're otherwise known), but Capdeville's amazing burgers have more of a French vibe, with au poivre sauce, Gruyere cheese and roasted garlic aioli, among other fine accoutrements.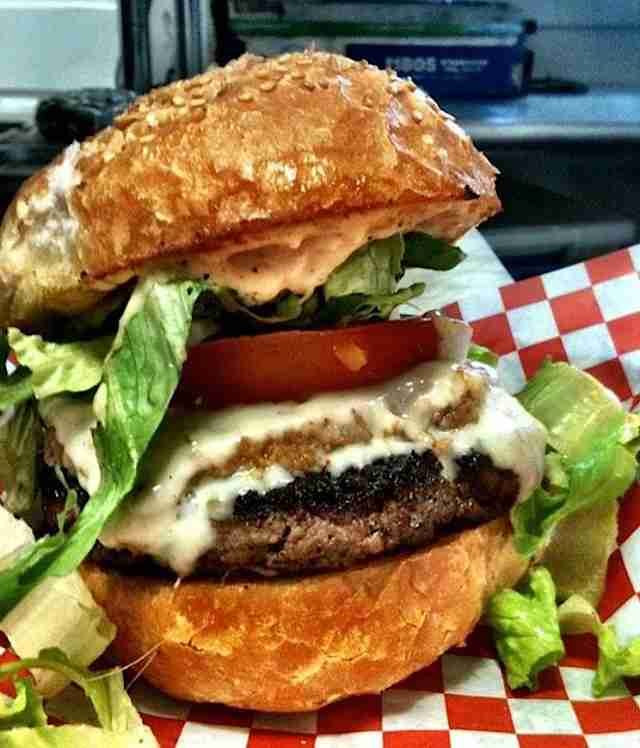 Boo Koo BBQ at Finn McCool's Irish Pub
Mid-City
Barbecue might be the primary specialty at this food truck/pop-up at Finn McCool's, but their burgers are some of the best in town, period. Plus, BBQ guys know their broiling.
Dickie Brennan's Steakhouse
French Quarter
Like Galatoire's 33, steak reigns supreme at Dickie Brennan's temple of carnivorous indulgence. But if you're not headed for the NY strip, filet, or ribeye, their monstrous prime steakhouse burger never fails to satisfy.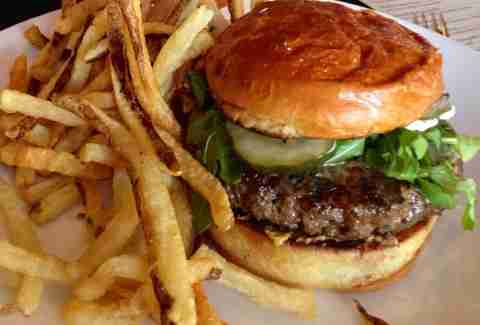 La Petite Grocery
Uptown
Chef Justin Devillier gave a good run on Top Chef: New Orleans, and his restaurant definitely has a solid handle on refined fare. The braised lamb shank and paneed rabbit are lovely, but the LPG Cheeseburger (house pickles, onion marmalade, arugula, whole grain mustard, aioli & Gruyere on a soft bun with hand-cut fries) steals our heart every time.