Ok, see if you can follow this: The Chip Shop is located next to coming-soon pub Eastwood, which itself was named because it's located at East Broadway and Clinton, and Clint Eastwood's name is Clinton, and the owner has the same birthday as him. The Chip Shop, in a comparatively boring twist, is named The Chip Shop cause they serve fish 'n chips.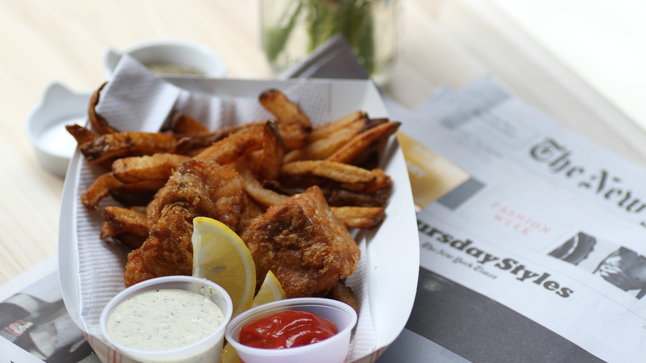 Beer-battered (the brew's sourced from next-door Malt & Mold), flaky whitefish is done up in the type of "British Style" that doesn't involve a trilby.

You can also nab it in a sando on big slices of brioche from Pain D'Avignon, topped with Edinburgh Chippy Sauce (HP & Malt Vinegar).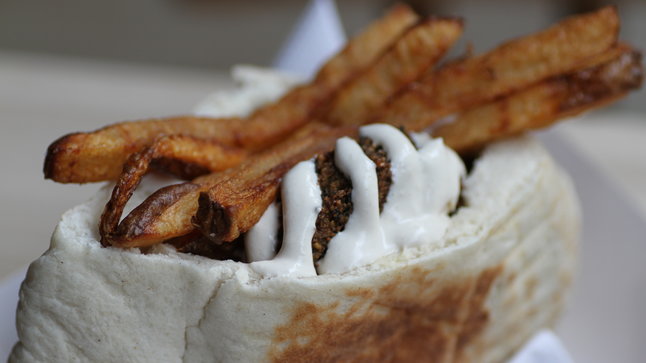 They've got a secret falafel recipe for this bad boy that apparently extends beyond just loading it up with fries.

Get yo'self some m-effing homemade s'mores pie from First Prize Pies.

Oh, and they have a boombox, plus a cache of '90s CDs that recall a time when all our musicians were dirty and hairy.