It's time to stop sleeping on Southern Spanish cuisine -- even though the chefs who create it there are likely siesta-ing themselves -- because the restaurateur behind Boqueria brought in two-Michelin-starred Dani Garcia to do his first work outside Espana at Manzanilla, mainly by way of authentic Andalusian cuisine, and definitely not tapas.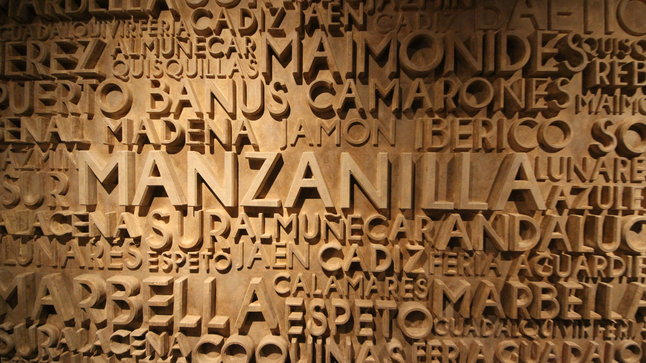 The name literally means "little apple", but here it's a reference to a Sherry produced in the Andalusian region that this wall represents, minus the "flamenco dancers and bullfighters", who hopefully weren't performing in the same place.

The interior is for real, and the Spanish steez is shown via marble floors, wood ceilings, and latticework meant to resemble the screened-in balcony of a palace.

There's also a banquet-esque series of communals that run right through the middle of the resto and end at the open kitchen, which is where everything else begins.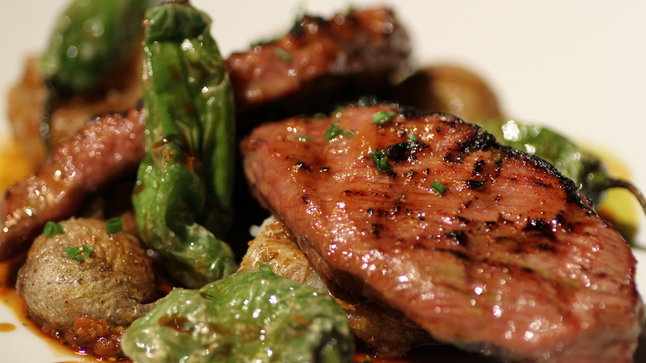 Things like this seared Iberico pork "presa" which "behaves like red meat" (read: deliciously), and is served with tomato pesto, potatoes, and padron peppers.

This pulpo a la Gallega behaves like an octopus, because it is. You can also get after some pork belly brioche, squid ink bomba rice w/ shrimp, and a Fossil Farms suckling pig w/ crispy skin, squash, & orange puree.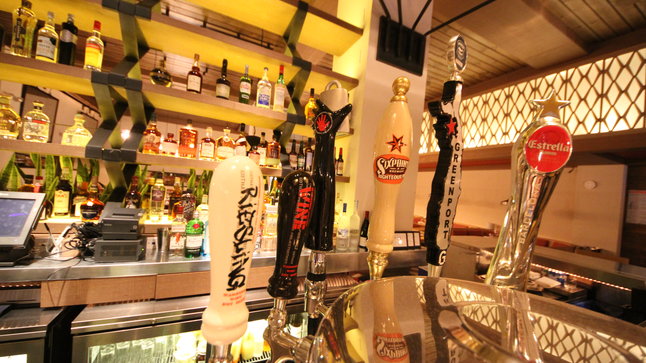 They've got some local wines on tap, and cocktails use all sorts of fancy Euro-boozes like unusual vermouths and bitter herb liqueurs, while beers include Estrella from Spain. Damm, son!

The rest of the vino (200+ bottles) is housed downstairs in the wine cellar/ tasting room/ dining room hybrid, the perfect place to host your next siesta fiesta.