The area surrounding Madison Square Garden may seem like an touristy, Irish-themed-bar circus upon first glance, but there are actually plenty of great places to eat and drink in the neighborhood -- from burgers to late-night pizza to whiskey. Before (or after) a big game (or a Billy Joel show, no judgment), these are the places to hit up.
Recommended Video
This Restaurant Reinvented the McGriddle
This burger chains's name is a total misnomer because the patty melt on rye with stout caramelized onions is a way better move than the eponymous Black Iron Burger. Grab one of those and an Allagash at the bar for a quick but filling meal.
Best outdoor drinking: Local West
The food here is classic American, as in deep-fried, mayo-covered, burger-based, and vaguely Asian -- like the BBQ chicken spring roll -- and you can add shrimp to anything for only six extra dollars... but that's all irrelevant, because the outdoor seating area is the perfect place to have a beer before or after a game, weather permitting.
When faced with something as hellish as Penn Station Purgatory, you have two options: 1) continue to bear the crowd, or 2) drink multiple beers while eating oysters and shrimp cocktail at this surprisingly good in-station seafood spot.
A three-minute walk from MSG makes this pub the Rangers fan command post, with plenty of screens for viewing the game and a rooftop bar stocked with all the standards. There are a lotta Blarneys in this town, but this one's probably the best.
For those times when all you need is two cheap slices of pizza very quickly (like, game-is-starting-in-10-minutes quickly), this is your spot. At $3-$4, the pizza here is slightly pricier than some of the less-desirable dollar pizza joints in the neighborhood, but you get your money's worth in the form of crispy crust and copious amounts of cheese.
These are specialty pies, so only go plain if you want to be jealous of your friend who just got three enormous slices of the barbecue chicken variety. Rose's has two locations on the LIRR center strip of Penn Station within 50ft of one another, though, so if you mess up the first time, you get a second chance.
This cured meat and house-made sausage distributor sells to restaurants all across the city, so you know you're in good hands when it comes to its Italian heroes and meatball Parms.
Best after-work scene: Stout
Stout is arguably the least douchey post-work bar in an area that attracts a ton of douches. That's important. At the flagship location, you can expect an extensive beer menu (on draft and by the bottle), plus tons of Irish whiskey and a pretty decent $45-per-person buffet menu.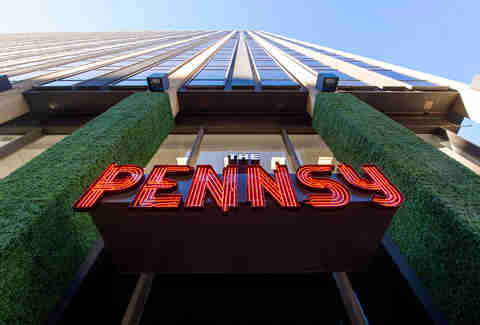 Best upscale food hall: The Pennsy
This 8,000sqft food hall boasts food from a roster of serious culinary talent, from Marc Forgione's Lobster Press to the first brick-and-mortar location from Pat LaFrieda. Put down that Auntie Anne's pretzel, grab a doughnut from the Cinnamon Snail, and be prepared to miss your train.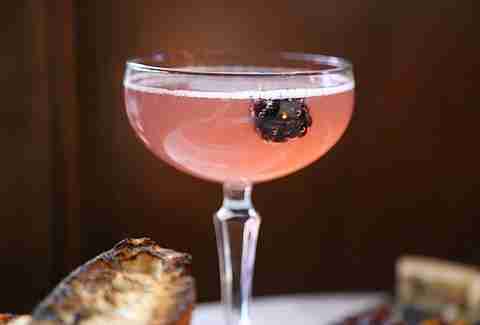 Lest you become convinced that the only beer options in this area are limited to Guinness and anything that needs an orange slice, Pennsylvania 6 offers up an extensive collection of craft drafts and bottles, plus legitimately good food like beer-braised short ribs. And with giant projection screens, it's just like a regular sports bar but, like, times six.
The inside of this Southern-inspired sports bar is enormous, with a 150-deep whiskey list to match. Pair those with small bites like lamb "lollipops" with grape pepper glaze and crushed pine nuts and venison sliders.
Best restaurant in a former fur showroom: Till & Sprocket
It's all about nicely crafted cocktails, a tight but fulfilling wine and beer list, and a tremendous short rib with polenta plate at this... yes... former fur showroom. It offers lunch and breakfast too, but come nighttime, it's way less of a place to drink out of missed-train fury, and way more of a neighborhood hangout in a 'hood that's still very fashion district-y, but seemingly on the verge of becoming a whole lot more -- as, ahem, this entire story proves.
Sign up here for our daily NYC email and be the first to get all the food/drink/fun New York has to offer.