Assuming you haven't gotten stuck in the Upside Down (and if so, whoa, there's Wi-Fi there?), you're probably acutely aware that summer is quickly coming to a close. But that's no reason to panic. In a sweet ode to the last joyous three months, August brought us some of the best new bars and restaurants we've seen all season -- from several new cocktail bars, to family-style Korean food, to 32oz Budweisers for just five bucks. Plus, it's all looking up from here (at least in terms of new restaurants -- it's still going to be blisteringly hot for the foreseeable future, so good luck with all that).
All of the restaurants on this list are part of our ongoing quest to find this year's best new restaurants in America, and we're combing through every opening in every Thrillist city. Get involved on Instagram -- #BestRest2016 -- to let us know your picks and your favorite dishes at each of these new spots.
Financial District
From the team behind The Dead Rabbit, BlackTail is a bar inspired by Prohibition-era Cuba, when booze-seeking New Yorkers would head to the island via seaplanes with black-painted tails. Since the planes would fly over Pier A, the bar's Pier A Harbor House is a fitting location -- though you'll have to use your imagination a little if you're hoping for the full luxury transit experience. The drink menu is all updated takes on classic mixed drinks from the 1920s-1950s (think highballs, sours, Old Fashioneds, and punches), and the food is also a nod to the era (like a braised short rib ragout sloppy Joe and a confit rabbit leg Cuban sandwich).
Flatiron
Tacos and small plates, like queso fundido and a daily rotating ceviche, help soak up inevitable rounds upon rounds of drinks you'll order at this new Flatiron Mexican joint. Casa Neta offers over 120 agave-based spirits in a two-floor space covered in custom murals and other art. Opt for a classic margarita (with tequila or mezcal) or one of the inventive originals, like the Oaxacan Sunscreen, which is made with mezcal, house horchata, coconut, pineapple, lime, and Fernet-Vallet, and tastes nothing like those cocktails you tried to smuggle into Governors Ball in sunscreen bottles.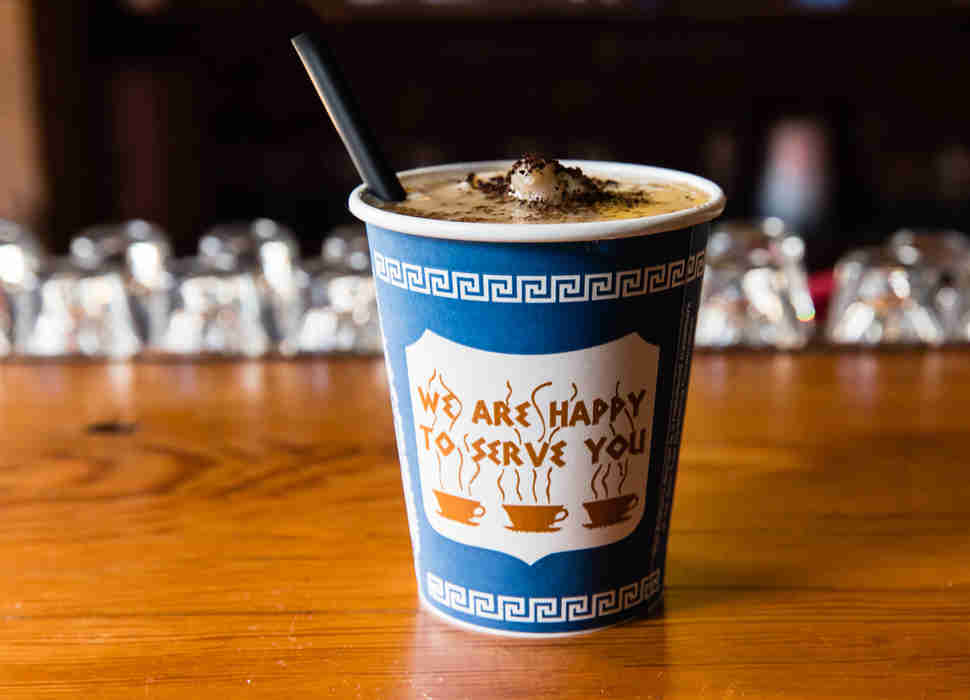 Bed-Stuy
With a spray-painted "v" on top of the old sign, Bed-Stuy's beloved Do or Dine space has effectively been reborn as Do or Dive, another neighborhood dive from the team behind Williamsburg bars Skinny Dennis, Rocka Rolla, and Lucky Dog. As with the other bars, you'll find an eclectic mix of knickknacks here -- a jukebox, vintage TVs, a random shark hanging on the wall -- as well as everyone's favorite frozen "coffee thing" (aka Uncle Willie's Frozen Coffee) and 32oz Budweisers for $5.
Prospect Heights
The latest in "cute Prospect Heights restaurants with gardens" (it's a category!) is Faun, an Italian-inspired American restaurant from chef Brian Leth (previously of Vinegar Hill House). Grab a seat in said verdant garden and order some seasonal plates to share, like blue crab with fryer pepper, cantaloupe, and peanuts, or hake with corn, polenta, and truffles. Faun's also the latest restaurant to adopt the no-tipping method -- service is included in the menu prices.
Astoria
Enter through a "hardware store" on Ditmars Blvd and you'll find yourself inside Astoria's newest cocktail bar, which looks like Raines Law Room was plopped down in Queens -- red velvet curtains, plush chairs, exposed brick, a tin ceiling. The similarities make sense, given that one of the owners was also behind the Chelsea speakeasy. And while the city certainly isn't in desperate need of another speakeasy, that fact is basically irrelevant when faced with drinks like the Fat Monk with pear-infused reposado, hefeweizen syrup, egg whites, lemon, and orange bitters.
SoHo
Paowalla, which opened at the end of last month, marks chef Floyd Cardoz's return to New York. The former Tabla and North End Grill chef was most recently in Mumbai, opening Bombay Canteen, and his new SoHo restaurant is all about bread: specifically, the traditional Goan bread Cardoz grew up with. Everything from rosemary naan to the cheddar cheese-stuffed kulcha can be paired with a wide variety of chutneys. There's also a large emphasis being placed on local produce and seafood, seen in dishes like roasted green chickpea chat and rice-flaked halibut. The absolute must-try item, though, is the "French fries" topped with coconut, garlic, and chilies.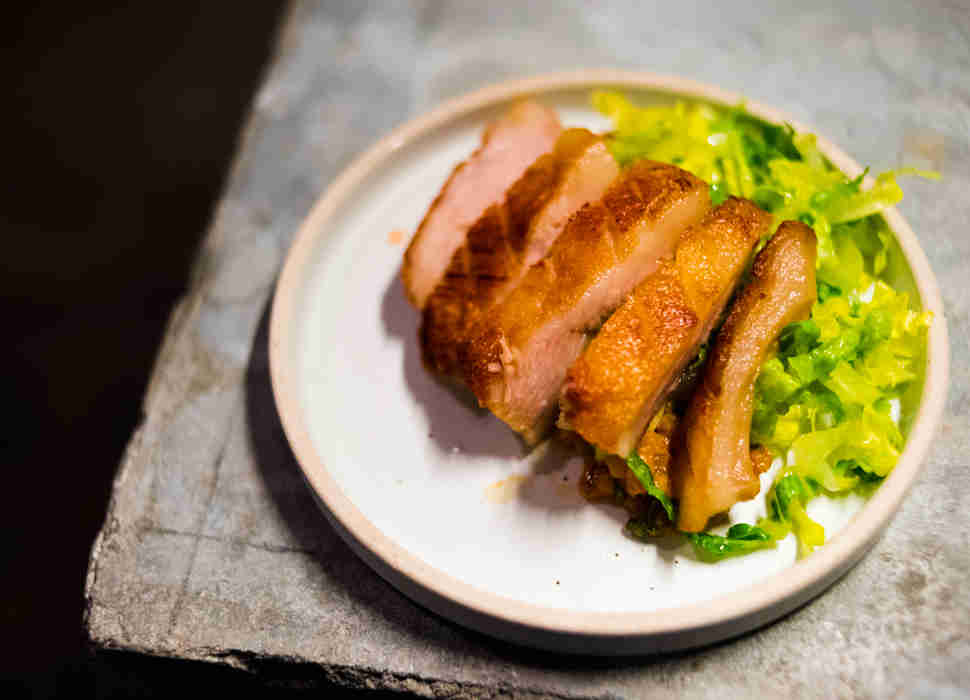 Flatiron
The newest addition to NYC's ever-growing Korean food scene is a modern, banchan-style restaurant opened at the end last month by chef Jung Hyun Park (previously of Jungsik) and his wife Ellia Park (previously of Noreetuh). The family-style menu pulls from both seasonal American ingredients and traditional Korean flavors with a reasonable $36 tasting menu featuring rice and three seasonal small-plate dishes, like eggplant with snow crab, tomato, and lemon; mackerel with green chili; and pork jowl with barley, ssamjang, and romaine.
Nolita
If SoHo lunch options were starting to feel a little stale, fret not -- Williamsburg darling Lighthouse has branched out with a SoHo outpost, with a tiny, 10-seat spot and a menu entirely made up of reasonably priced to-go items, from breakfast dishes like a hefty egg sandwich with nduja, or the spicy shakshuka with tahini, harissa, egg, and some of the best sourdough bread you'll find in the city, to lunch options like gazpacho and a duck pita.
Financial District
Eataly's second New York location is the perfect antidote to all that healthy eating you've been doing for the last three months: it's all about bread! Specifically, loaves, focaccia, pizza alla pala (flatbread), pasticcini (pastries), Southern Italian-style pastas from upscale restaurant Osteria della Pace, and a fresh pasta counter in the market. Oprah is surely screaming right now. On top of all of that, there's a hand-made mozzarella bar, an Italian coffee bar, a salad counter, a "university" for live food demos and tastings, a market with 10,000+ products, and more. But again, the bread.

Sign up here for our daily NYC email and be the first to get all the food/drink/fun New York has to offer.