Did you feel that slight chill? It's possible that I walked by an A/C vent, but MAYBE that really was an actual gust of wind? Fall has allegedly arrived in New York, and while noticeable temperature dips are few and far between, what you can count on is a whole crop of great new bars and restaurants, the absolute best of which we've rounded up here -- from veal Parm in Williamsburg to udon in Union Square.
All of the restaurants on this list are part of our ongoing quest to find this year's best new restaurants in America, and we're combing through every opening in every Thrillist city. Get involved on Instagram -- #BestRest2016 -- to let us know your picks and your favorite dishes at each of these new spots.
Union Square
If the crowds around Union Square have felt even more suffocating than usual recently, that's likely because of TsuruTonTan. The beloved Japanese udon chain, which has been around since 1979, opened its first US location on East 16th St, making a strong case for the thick noodle over the city's beloved ramen (and for eating soup before it's even properly cold outside). If you can brave the long wait (or get there early enough) and are feeling supremely indulgent, opt for the creamy mentai with caviar or the spicy soondubu. If you're looking for something a little less rich, there are standard beef, chicken, and duck varieties, too, as well as other more involved options -- and nearly every dish on the menu costs less than $20.
SoHo
Plopped down on the corner of the mostly non-commercial King St is the aptly named King, a bright and airy French/Italian restaurant from co-chefs Clare de Boer and Jess Shadbolt, who met while working together at River Café in London, and GM Annie Shi, previously of London's Clove Club. The slightly upscale but totally frill-less menu changes daily, pulling inspiration from both countries for dishes like delicate malfatti with butter and marjoram, and hearty Provencal fish stew with lobster, clams, and fluke. Also look out for a number of great wines and house cocktails, like the Beton Brut with Byrrh, rye, and Pastis.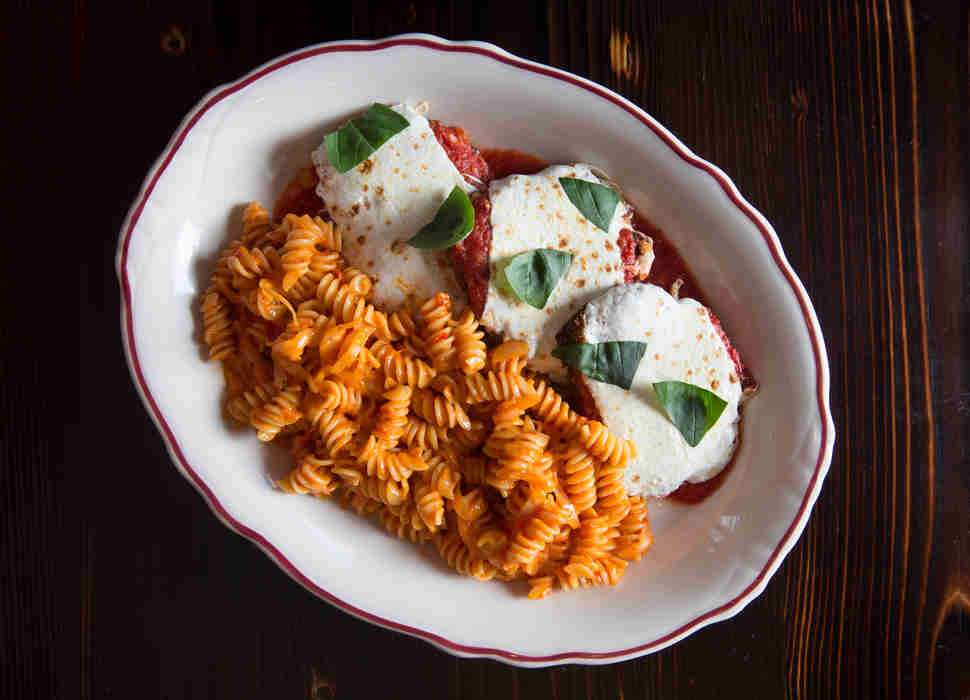 Williamsburg
It was only a matter of time before Major Food Group brought its dressed-up Italian-American food to Williamsburg (in fact, it should have been sooner -- the lease was signed on the N. 4th location three years ago). Along with favorites from the mini-chain's other three locations, like meatball, chicken, and eggplant Parms and house turkey sandwiches, the new, spacious spot (it's their biggest one yet, boasting more stand-alone tables and booths than the rest) also has two neighbood-exclusive items: a crispy veal Parm and clams Casino with broiled Littlenecks, bacon, peppers, and breadcrumbs.
Stuy Town
After the tragic closure of its original 1st Ave location last year, and months of rumors about a return, Ess-A-Bagel is finally back on its home turf in Stuy Town, making it the shop's second location in the city (post-1st Ave closure, the bagel shop moved to the faraway land of 3rd Ave between 50th and 51st). It may not be the fluffy bagel purveyor's original home -- this one is located at 324 1st Ave, while the original was a few doors down at 359 -- but that's of little importance to the neighborhood that's more than happy to have it back. There is one major change, though: at the new location, they'll toast your bagels -- a famous no-no at the original. Don't get your bagel toasted; they're still perfect as is.
Chelsea
The team behind popular Chelsea Market taqueria Los Tacos No. 1 has opened a brand-new stand close by to the original that's all about Baja Californian seafood. Los Mariscos takes the beachy theme to heart with picnic tables, fish wall art, and casual counter seating. The menu (almost all of which you can also get to-go) is full of dishes inspired by street food in cities like Tijuana -- so you can expect several kinds of seafood tacos, ceviches, and aguachiles, plus raw bar offerings and traditional cocktails like margaritas, palomas, micheladas, and clamatos.
Williamsburg
Look, rooftop bars are never not going to be rooftop bars (meaning generally overcrowded with people you hate, all drinking cocktails that cost more than a couple days' worth of lunches), but sometimes all you need in life is a really, really good view with along with your fancy cocktail -- and Westlight, the rooftop bar atop Williamsburg's new, ridiculous-looking William Vale hotel offers just that. It's also worth pointing out that the cocktails here aren't just an afterthought to the pretty city views -- drinks like A New Kind of Kick (with Scotch, Fernet, Suze, and orgeat) come from head bartender Anne Robinson, previously of PDT and Booker & Dax. On top of that, the brains behind the food is chef Andrew Carmellini (Lafayette, Locanda Verde, The Dutch), who's doing dishes like charred octopus skewers, duck carnitas tacos, and a burger with onion jam and mushrooms.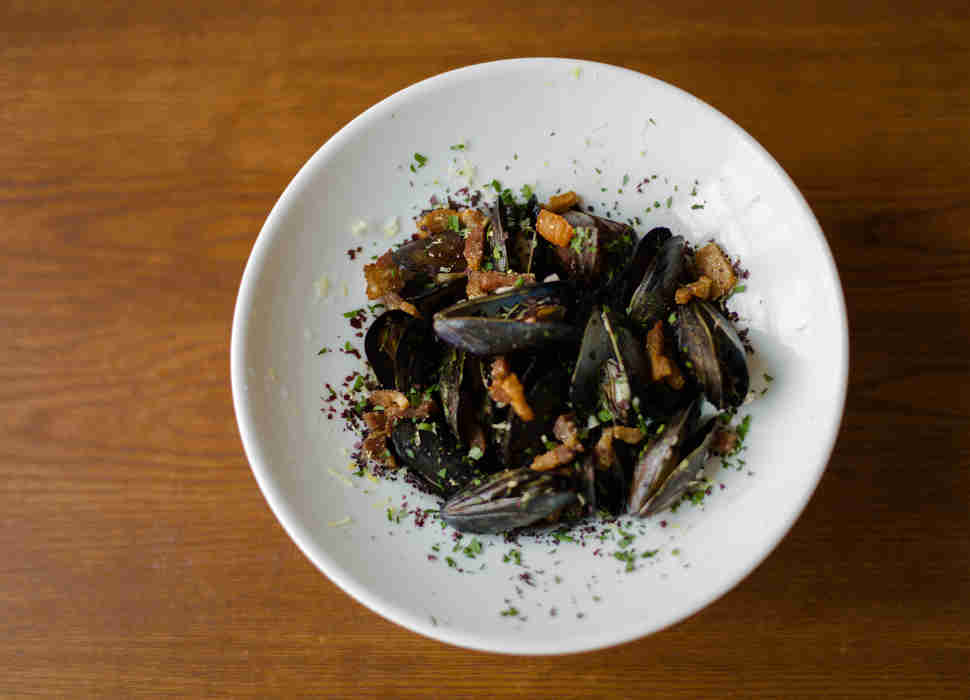 Carroll Gardens
Welsh food isn't easy to come by in New York, which is why this Smith St, sea-inspired bar/restaurant, which opened at the end of last month, is such a pleasant surprise. Sunken Hundred takes its name from an ancient Welsh myth about the sea, and the menu is appropriately seafood-heavy (think mussels, hake, razor clams, a traditional seafood "cawl"). Seaweed imported from Wales also makes an appearance in many of the dishes, as it's a popular regional ingredient (if for some very embarrassing reason you didn't already know that). There are also a number of interesting wines, beers, and ciders from Spain, and nearly everything on the menu falls under $15.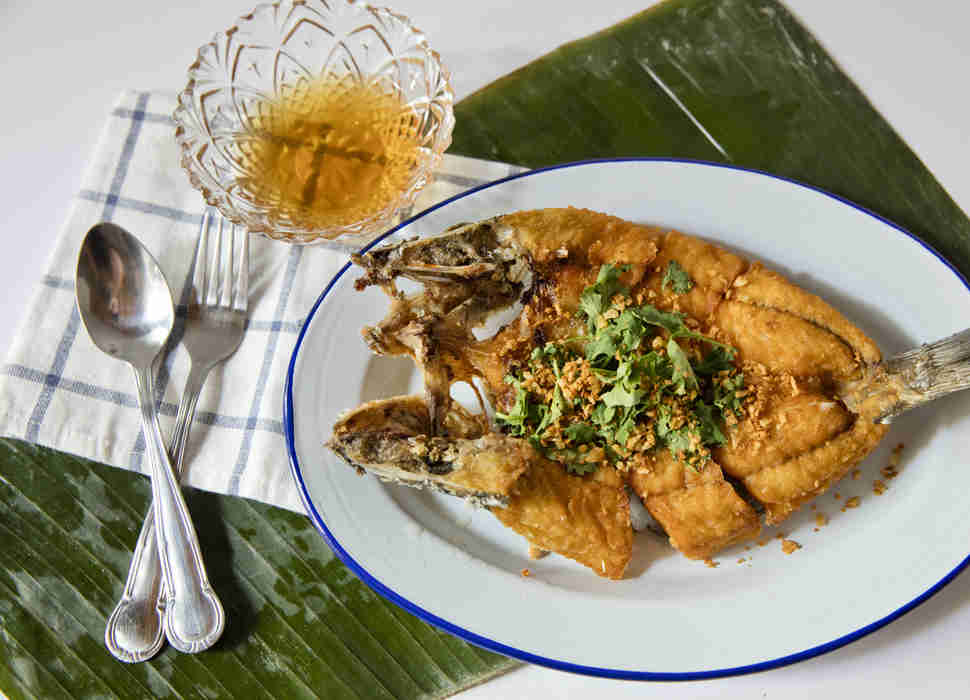 NoHo
From brothers and co-chefs Chat and Ohm Suansilphong, Fish Cheeks is a family-style Thai seafood restaurant inspired by the food Chat and Ohm grew up eating at home in Thailand. The space, located just next to Mile End on Bond St, is colorful and warm, filled with bright, multi-colored chairs and tiling meant to look like fish scales. The menu is largely made up of shareable family-style dishes -- like coconut crab curry, grilled porgy, and Tom Yum Goong, a soup with tiger prawns -- so come with a group and be prepared to order a lot.
South Village
The latest marker of NYC's Southern food renaissance is former Commerce chef Harold Moore's Harold's Meat + Three, located inside the Arlo Hotel in Hudson Square. Not familiar with a "meat + three"? It's a Southern dining tradition, wherein you get a choice of meat, plus three side dishes. Moore's iteration is far more upscale than what you might find in Nashville, but the general setup is the same: choice of protein (like chicken, roasted lobster, or pork rib) along with three sides (of which there are 30 different options, including seasonal vegetables, quinoa, and baked avocado).
West Village
You've probably already tried Umber Ahmad's pastries at places like Intelligentsia and 'wichcraft (and maybe even on JetBlue), but after years of selling baked goods wholesale online, her Mah-Ze-Dahr Bakery now has an official IRL storefront. The West Village location will feature signature pastries like the Mah-Ze-Dar Bar (oatmeal brown sugar cookie with toasted pecans and chocolate bits topped with brown butter salted caramel sauce) and pâte à choux, a classic French pastry puff filled with cream. It's mostly standing room in the bakery, so live like an Italian and post up at the counter with a dessert and an espresso (or an Intelligentsia cold brew).

Sign up here for our daily NYC email and be the first to get all the food/drink/fun New York has to offer.