If you're looking for something to offset the remarkable lack of sunshine (despite temperatures in the high 40s) and general distress consuming New York City right now, you're in luck: Over the course of this very un-January January, there have been several notable bar and restaurant openings -- from upscale BBQ to no-frills Vietnamese -- all of which are sure to at least momentarily distract you from your woes.
Recommended Video
Chow Down on This Quadruple Stack Burger
Greenwich Village
After lots of summertime success with outdoor BBQ in Gowanus, the team behind Pig Beach (which includes Chef Matt Abdoo, previously of Del Posto) is now doing a more dressed-up version of "smoke-centric comfort food" in the Village at Pig Bleecker. That means dishes like brisket ravioli with truffle butter, a tomahawk steak with smoked beef rib, and a whole-bird Nashville-style hot chicken. While the food may lean more upscale, the bright corner restaurant is decidedly casual (and attempts to be down-home -- which ends up being a very Manhattan brand of down-home) with plenty of rustic wood and antique touches, including a hanging bull's head. If you're not up for a whole steak, grab a seat at the bar for a cocktail from Sarah Morrissey (of Dear Irving and Dutch Kills) and pigs in a blanket.
Union Square
On a stretch of Fourth Ave that's almost exclusively fast-casual grab-and-go lunch spots, you'll now find Make Sandwich -- a (surprise!) fast-casual grab-and-go sandwich shop from the collective minds of alums from Bark Hot Dogs and Melt Shop. This one promises to be a bit more exciting than its neighbors, though -- ingredients here go above and beyond your standard turkey and cheese on white bread. If you're not up for the make-your-own route, opt for steak and salsa verde on a crispy baguette; pork belly and Asian pickles on soft ciabatta; or, if you go for breakfast, the standout sausage, egg, and cheese with both pimento and Cheddar on toasted brioche.
Bushwick
After gaining a devout following at a tiny space in Ridgewood, Chef Jimmy Tu's Vietnamese street food-inspired Bunker has finally expanded to a 70-seat location in Bushwick. The atmosphere is still extremely laid-back. There's mismatched furniture and paper lanterns hanging from the ceiling, and while the restaurant has moved boroughs, the surrounding area is still as barren and industrial as it ever was. But like the seating, the menu has also expanded. In addition to longtime favorites like bánh xèo (an omelet-like crepe with egg, shrimp, and a non-traditional use of bacon), you'll also find new dishes like bún chả (grilled pork and vermicelli) and cá chiên (fried whole fish).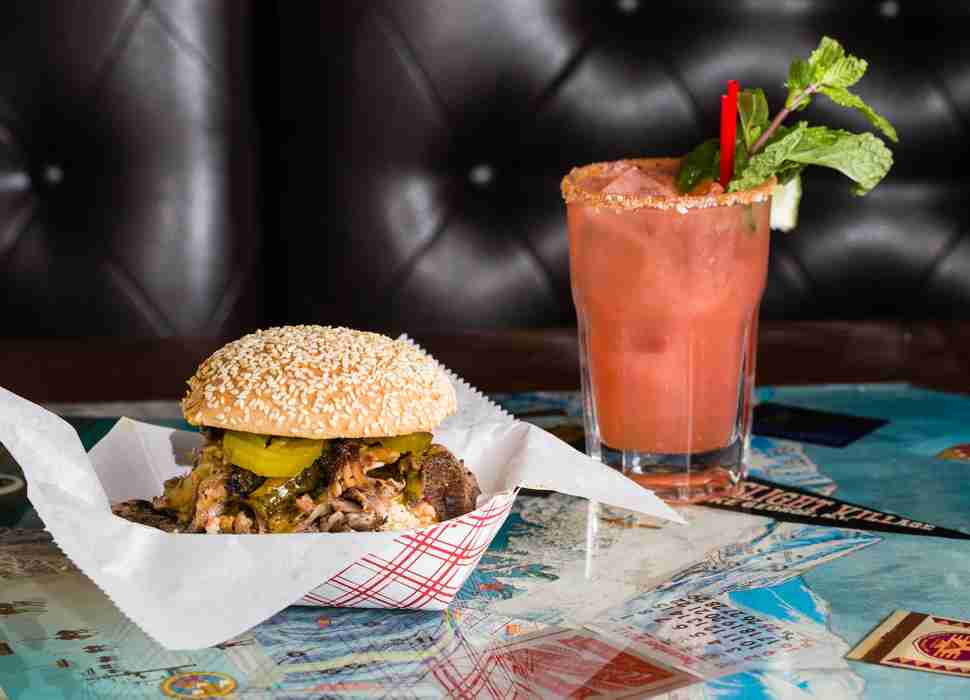 Greenpoint
The guys behind The Commodore and El Cortez know how to do tropical drinks and better-than-it-needs-to-be bar food, proven once again at their new spot, The Drift (which soft-opened a couple months ago). In addition to several warm weather-influenced cocktails -- like the Trailways, with grapefruit juice, vodka, sugar, and mint -- the bar, which features lots of wood, leather booths, taxidermy, and even a nice outdoor space for the warmer seasons, is also doing plenty of drink-friendly food. Opt for a Tiki drink and a Hangry Man sandwich, made with chopped ribs coated in South Carolina-style mustard sauce, plus pickles and slaw, on a sesame seed bun, and pretend it's not January (which, given the recent weather, is not the hardest task).
Tribeca
Though it may seem like the city is overwhelmed with high-end sushi restaurants these days, this one is still worth taking note of (even if you can't actually afford to eat there): Chef Eiji Ichimura, who previously headed up the acclaimed Ichimura counter at David Bouley's Brushstroke in Tribeca, has opened his first solo project, with less seats but more food (though at a much higher cost). The extravagant $300 per person omakase (tip included) is being offered at only two seatings each night, for two full hours, and involves both aged and un-aged fish prepared by the chef at a 10-seat L-shaped counter. In addition to high-quality fish, the new Ichimura is focusing heavily on natural wine pairings -- a pretty unique concept for a Japanese restaurant -- curated by Jorge Riera of Wildair.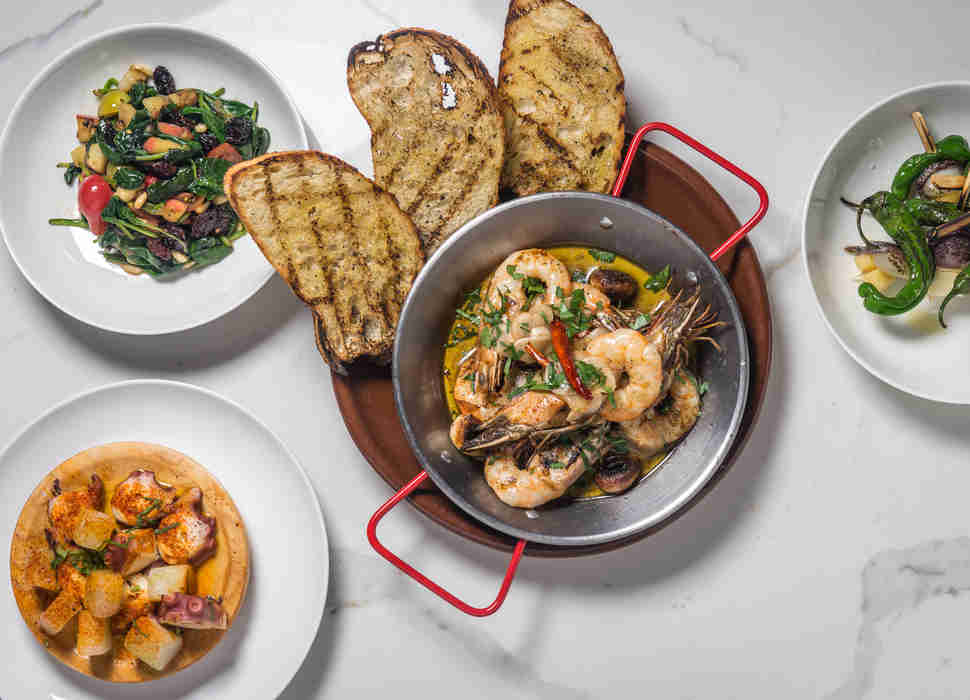 Chelsea
After lots of success in the Mexican food world, Jorge Guzman (of Ofrenda and Black Ant) is trying his hand at a Spanish tapas and wine bar, called Lamano, in Chelsea. While you won't find any Black Ant-style grasshoppers on the menu, there are still plenty of interesting dishes to enjoy inside the tiny, 32-seat restaurant, like beer-poached octopus and Catalan flatbread with onions, peppers, anchovies, and Manchego -- which can be paired with several wines and beers.

Sign up here for our daily NYC email and be the first to get all the food/drink/fun New York has to offer.