W
W

hile you were very busy politely disagreeing with your family members about politics and pondering whether or not this is the year to start drinking Scott Disick's favorite skinny tea, a lot of things happened in New York: namely, lots of great new places to eat and drink opened. So before you transform into the low-carb, highly active 2017 version of yourself (it's totally gonna happen this time!!), head to these places you may have missed.
Williamsburg
If you've been mourning the end of holiday party season, head to this new cheese-focused wine bar from a team of wine and cheese experts that previously worked together at The Modern. At the intimate, 1,200sqft space you can expect a seasonal selection of cheeses; lots of interesting biodynamic and natural wines; plus several cheese-centric small plates, like "French Onion" Toast with oxtail and Timberdoodle cheese and a Salumi Sammie with Tubby cheese and mustard sauce.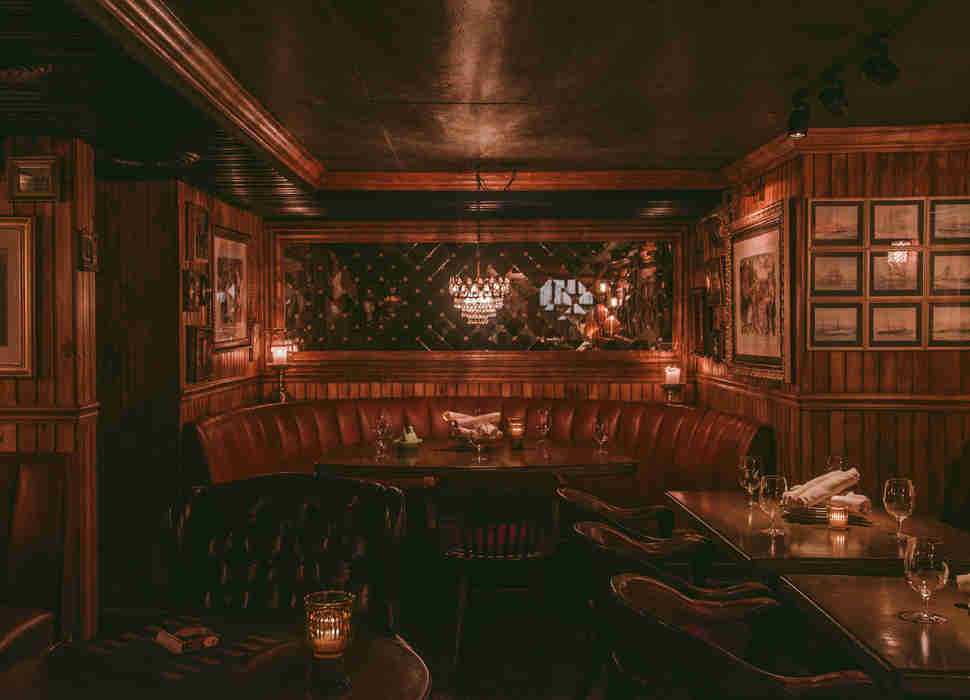 West Village
Chicago's famed Au Cheval burger has landed in New York... sort of. Restaurateur Brendan Sodikoff (who's behind the upscale West Loop diner) has opened his first New York restaurant: a tiny, old-school steakhouse with things like seafood, salads, prime rib (of course), and most importantly, the diner burger. Just like at Au Cheval, a regular burger here comes with two patties (thus a "double" will net you three) on brioche. Also the same? You can add on thick-cut bacon and a fried egg. Still, it's not THE Au Cheval burger, but it's pretty damn close.
East Village
In addition to all the very pricy Michelin-starred restaurants, New York is also now home to the least expensive one ever -- Hong Kong-based dim sum chain Tim Ho Wan, which indeed holds the title of "world's cheapest Michelin-starred restaurant." You may have to wait a while to get in, but it's worth it for the chain's signature dim sum options like prawn dumplings, BBQ pork buns, and steamed egg cakes, as well as the two NYC-exclusive dishes: custard-filled French toast and deep-fried vegetable spring rolls.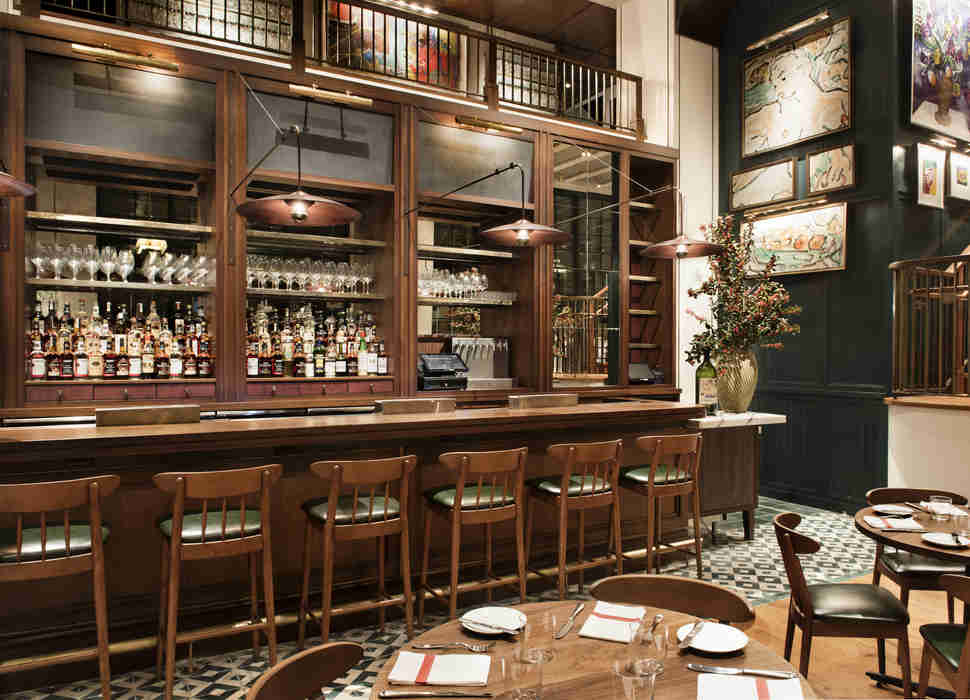 Gramercy
A lot of things appear just as they once were at the new Union Square Cafe -- tiny details in the design, the famed ricotta gnocchi and Bibb salad -- but ultimately, Danny Meyer's iconic restaurant (which has reopened on 19th St, just a few blocks from the original that shuttered last year) is different -- it's better. Building upon the success of the old place, the new spot boasts an additional 3,700sqft, more seats, no tipping, and new dishes like spaghettini with calamari ragu nero and a burger with Beecher's Cheddar and bacon.
Greenwich Village
After long delays, the first solo project from Dan Kluger (previously of ABC Kitchen) has finally arrived in the Village, full of seasonal American (but globally inspired) dishes that call back to Kluger's past at places like ABC and Tabla -- things like wood-grilled broccoli salad; a date-, chili-, and bacon-topped pizza; suckling pig; and slow-roasted duck. Don't overlook the desserts here, specifically the baked monkey bread with cranberries, toffee, and house-made yogurt.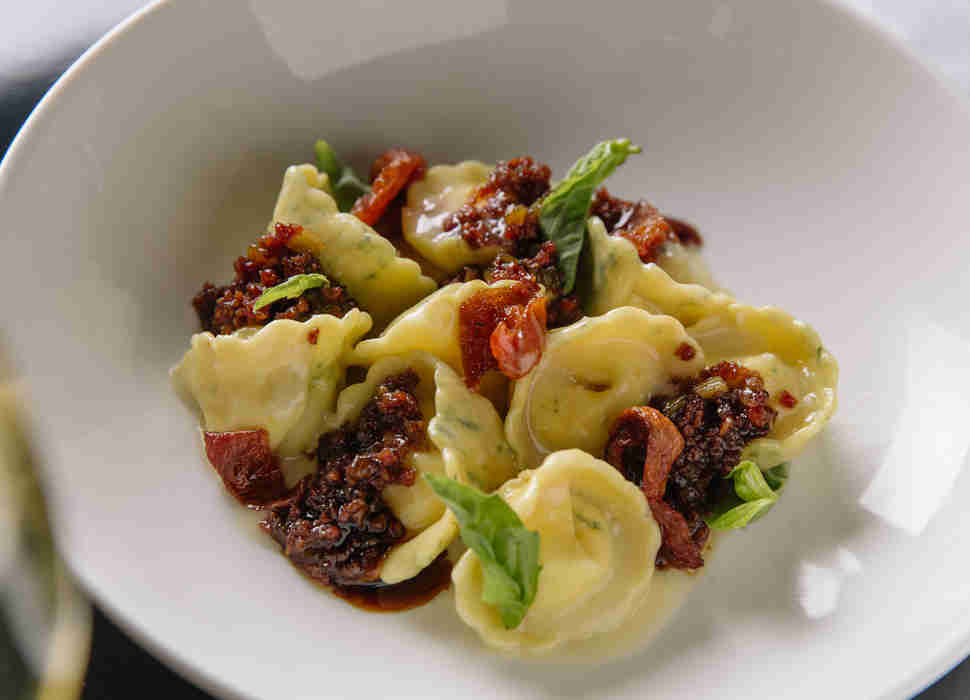 Fort Greene
The latest spot to boost the area around the Barclays Center and BAM adds on to this past year's trend of casual Italian spots, with a focus on seasonally necessary house-made pastas, like chestnut campanelle with butternut squash and wild mushroom, and Neapolitan pizzas topped with things like lardo, rosemary, and lemon from Chef Aaron Harsha (formerly of Marea). There's also shareable small plates like roasted meatballs and veal Parm with sweetbreads, plus a strong cocktail program from Weather Up's Kathryn Weatherup.
Williamsburg
From Chef Peter Lipson (previously of Northern Spy Food Co.), All Hands is a seafood-heavy restaurant sure to make you forget that snow exists with things like oysters, lobster rolls, and hake & pork belly skewers. It's an endeavor six years (plus a Kickstarter) in the making, located inside an old bi-level former carriage house in South Williamsburg, and aims to give the diner lots of different experiences: Will you take your seat at the bar, lounge, or the open-kitchen dining area?
Sign up here for our daily NYC email and be the first to get all the food/drink/fun New York has to offer.