I
I

t seems fair to assume that you've spent the bulk of this last month stress eating, but don't let that (and post-turkey shame) be an excuse to start dieting now. It's still 26 days until Christmas and -- most importantly -- there are 10 fantastic new restaurants for you to try. From a cult sushi shop from LA to a Gowanus burger haven, these are the best new NYC openings from November.
Bed-Stuy
There's something comforting about a straightforward (but still serious) Mediterranean menu, and Hart's -- a tiny, intimate restaurant from Nick Perkins of Marlow & Sons and Nialls Fallon of Maiden Lane -- has one of the city's best examples of that right now. The menu is ever-changing, but you can expect sharable dishes like clam toast with pancetta and hearty mains like pork Milanese, braised chicken thighs, and a grass-fed lamb burger. It's a perfect date spot, with just 30 seats, plenty of dim lighting, and a wide selection of natural wines.
Flatiron
LA-born Sugarfish has finally landed in New York, and if you're feeling especially eager to hang out in Flatiron for upwards of four hours, you may actually get to try it. The culty restaurant is known for its non-traditional (and affordable) "Trust Me" omakase -- the rice is served warm and the fish is prepared in the kitchen rather than at a regular sushi bar -- of which there are three different options, ranging from $27-$50. That's far less than your typical $100+ omakase, but then again, you're also basically guaranteed a wait. Try going at off times during the week and hope for the best.
Williamsburg
Housed in the three-story Williamsburg building once home to Isa, Sunday in Brooklyn is an all-day restaurant, marketplace, and bar with a low-waste ethos. What that basically amounts to is using whole ingredients (so, not wasting any part of the whole fish by using fish collars as a bar snack), using "ugly" or overripe fruits for jams and sauces, and going tech-forward to eliminate all paper waste. The menu is heavy on smoked fish, fermented vegetables, and freshly baked bread, and most of these items will also be sold in the marketplace for you to take home with you.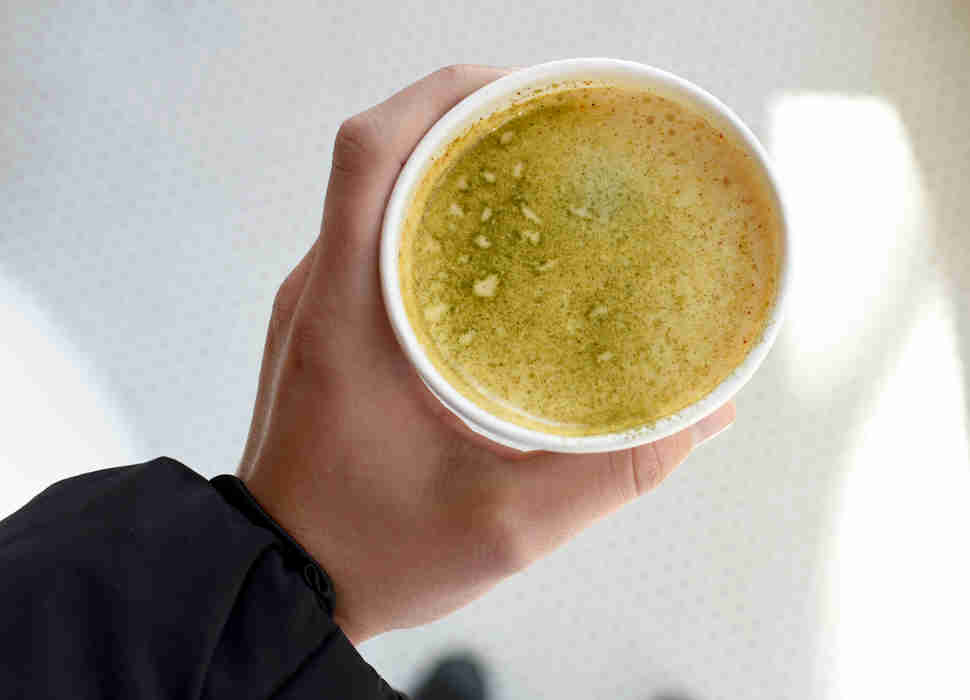 West Village
Just in time for the cold weather comes Marco Canora's first brick-and-mortar location of Brodo. The bone broth concept, which started as a window at Canora's East Village restaurant Hearth, is all about drinkable chicken and beef broths. The new shop offers an expansion of the old menu, including add-ins like seaweed, spices, herbs, and fats like bone marrow, butter, and coconut oil. Should you want to stock up for when it's actually too cold to leave the house, you can also get 30oz frozen containers of broth to heat up at home.
Flatiron
In case you forgot that it's the year of the noodle chain in New York (hello, Ichiran, TsuruTonTan), the city is now also home to the US flagship of Wagamama. The beloved Japanese-inspired chain, which originally opened in London in the '90s, gained popularity for its communal dining style and its light but filling ramens with a variety of protein options. The must-try bowl is the $14 shirodashi pork ramen, which comes with six huge pieces of pork belly in chicken broth, but the Thai-inspired curries are also worth seeking out.
Williamsburg
Chef Andrew Carmellini's third project at the new William Vale hotel in Williamsburg is finally open (following the temporary winter closure of Mister Dips), and is the most formal one yet. Leuca is an elegant restaurant with two rooms -- one with tiled floors and marble tables, the other with leather booths and wood paneling. The focus here is comforting, wood-fired Southern Italian food, with dishes like sheep's milk ricotta dip with hot honey & garlic, hand-cut chitarra with cuttlefish puttanesca, and chicken "Rosalina" for two.
Financial District
Keith McNally's latest venture has landed right alongside another recent, notable opening -- Tom Colicchio's Fowler & Wells -- inside the new Beekman Hotel in FiDi. Augustine is very much a McNally restaurant, following a similar formula as Cherche Midi and Balthazar by focusing on upscale but modern French dishes, like chicken consommé, steak frites, and duck à l'orange to be paired with a nice selection of regional wines. Though it's probably not a place you'll be dining weekly, many of the entrees do fall in the somewhat-comfortable $26-$34 range, including a $26 burger with scotch-braised onions and Comté.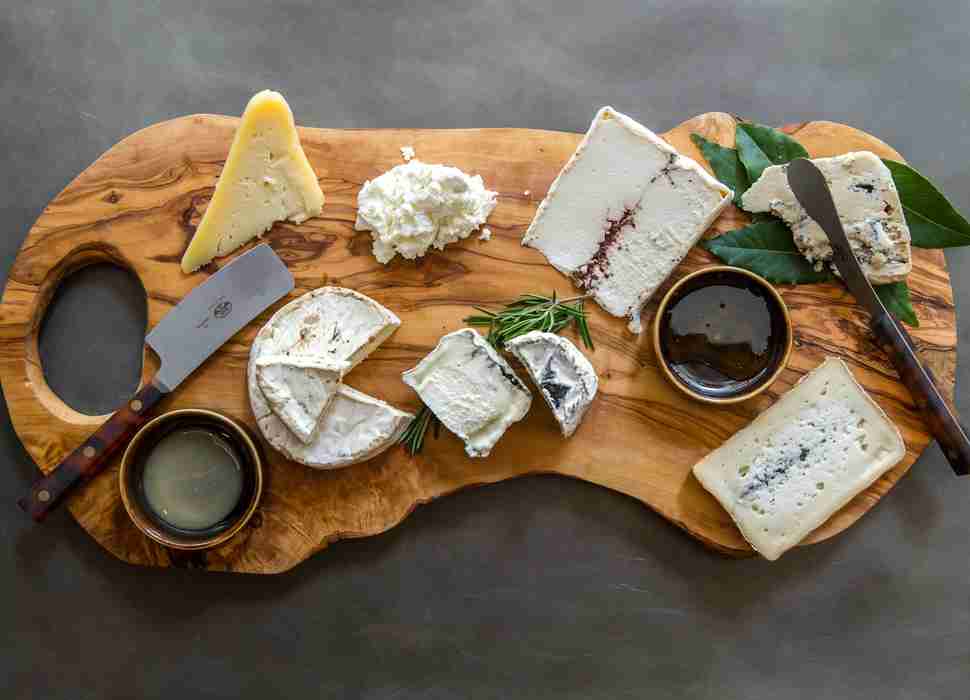 Flatiron
Looking at its name alone, Italienne seems like an obvious concept -- and while yes, the restaurant does focus on both Italian and French cuisines, the end result isn't as predictable as it may seem. The two cuisines are blended together but approached two ways inside the restaurant. In the front, you'll find a taverna with shared plates like rabbit stew and a seafood platter, and in the back dining room, there's a four-course tasting menu featuring homemade pastas (like the Triangoli Verdi with guinea hen, madeira, foie gras, and leek), as well as "land & sea" dishes like duck, squid stew, and pork chops.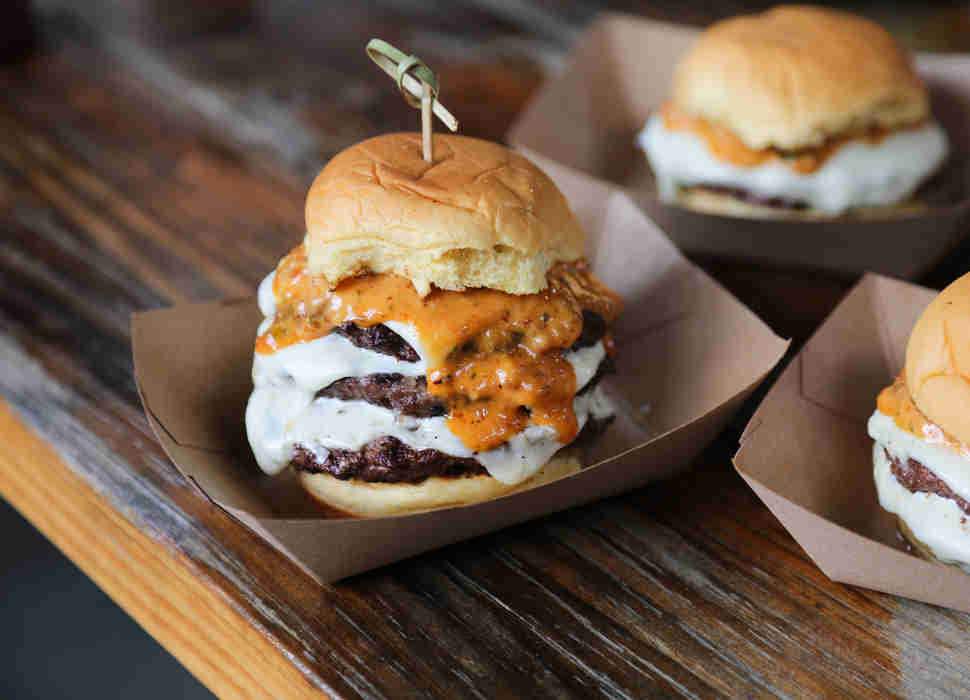 Gowanus
The team behind one of the biggest BBQ and burger hits of the summer, Pig Beach, has taken its outdoor operation indoors (and right next door) for a winterized version of the pop-up -- which now has "Burger" tacked onto its name as well. Of course, the menu still features the much-Instagrammed Pig Big Burger (with brisket and short rib blend, American, and secret sauce) and the popular pulled pork sandwich, but there's also a few new winter additions, including a Bangkok Banger Banh Mi with Texas-style, Thai-inspired sausage, and mac & cheese with toasted Goldfish.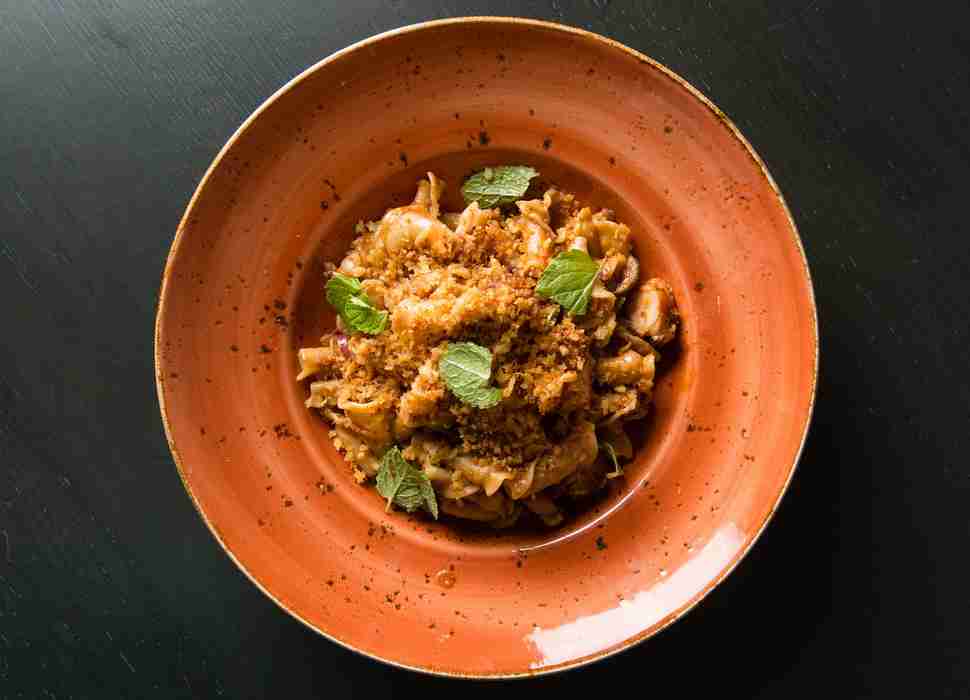 Nomad
One of three new projects from the team behind Talde at the Arlo Hotel, Massoni is a sit-down restaurant focusing on "inauthentic Italian" food -- that is, multicultural takes on traditional Italian dishes, seen in dishes like beef tartare cannolis, rigatoni alla Singapore (clams, shrimp, Italian sausage, Chinese broccoli, and XO sauce), and NY-inspired cocktails like the Far Rockaway with amaro, rye, lime, and prosecco. The restaurant will be doing breakfast, lunch, and dinner, and is also connected to a lobby grab 'n' go station with Emmy Squared-esque pan pizzas, sandwiches, and salads.


Sign up here for our daily NYC email and be the first to get all the food/drink/fun New York has to offer.